Here we have a collection of five must have application for anyone with an Android tablet. These applications do not necessarily focus at any specific user but aim at offering overall need and utility therefore we have included a game, a music creator and even an eBook reader application to this list.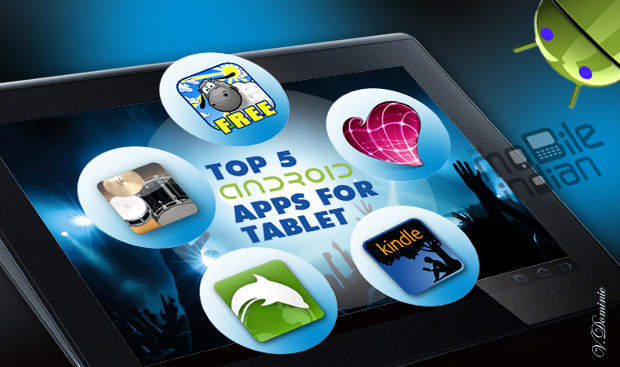 Dolphin Browser HD
Dolphin Browser HD is quite popular not just on Android but on iOS platform. It offers a lot of functionality and features for free.


The latest version of this browser offers a unique feature, known as the Dolphin Sync. With the use of the new Dolphin Sync feature, users will be able to sync their browsing preferences, bookmarks and gestures across all Android tablets and smartphones to access important contents immediately, personalising their browsing experience no matter where they are or what device they are on.
Also, the Webzine feature has been significantly upgraded. Apart from just some performance tune ups, the browser will now be showcasing 16 most popular Webzine channels directly on the home screen, making it easy to access on-demand content even quicker.
What makes this browser unique and interesting to most Android users is the gesture based controls that let user's control web using gestures on touch screens. Bigger screen devices with faster internet connectivity can also opt for desktop type rendering of web pages.
###PAGE###
Skitch
Skitch allows users to create informative pictures through sketches. The app lets users highlight or annotate pictures and screenshots taken right from the tablets camera within minutes allowing users to multiply the importance or the fun of pictures and screenshots.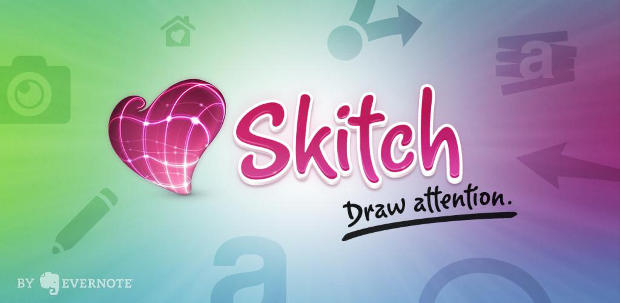 What makes the Skitch application a bit more useful is its seamless integration with Evernote. Evernote is a popular note taking application which allows collaboration as well. So users can simply make a note in Skitch and share it using Evernote or email and make use of the tablets capabilities only better
If you also like the idea of having your very own sheep farm on your Android tablet then the game, Clouds and Sheep, is just the one for you. Well you cannot exactly classify this as a game as there is no storyline or goals to achieve, except the ultimate goal that is to keep your sheep happy always.
Sheep as usual are non violent but are attention seeking little critters who need a lot of care and time to play with for a happy life. The happier they get, the more stars they produce which users can use to purchase new sheep, food and medicines and many other things to keep them happy.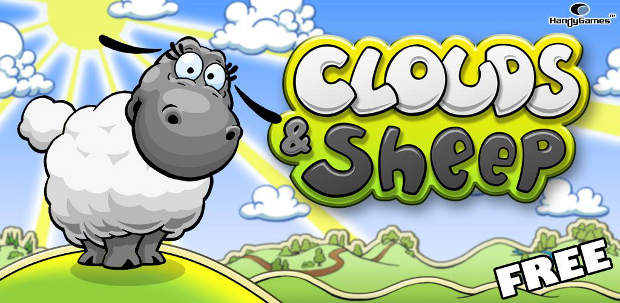 There are a lot of twists and turns in the game play which are best discovered during the game play otherwise it just spoils the fun. But just as a cautionary advice, keep a tab on the number of sheep as if the sheep are not happy they will not eat nor sleep and ultimately perish and become clouds which certainly a pet lover would not want.
###PAGE###
Drums HD
If you are a music lover, this one is especially for you. The Drums HD application is a simple yet quite interesting and neat application that emulates the drum set as a whole with all the high hats and claps as well. All the drums are included in the application ad users can simply plug the device in to any audio source and show other what they have got or they can practice with a set of headphones even before going live.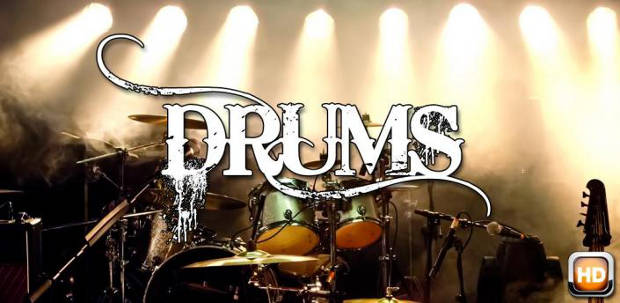 As an emulator, the Drums HD application has a top notch quality and much greater utility which is really nice and will be liked by many people especially the ones inclined towards the music.
This application performs best on a multi touch capable screen as there are some beats for which you need to beat two even three drums together.
Kindle is the most renowned eBook reader application in the world today with the biggest eBook catalogue. Maximum advantage of this app can only be taken in a tablet, as the bigger screen offers better readability for the eBooks.
Recently the app has received a new updated bringing in a whole new home screen that makes accessing books easier, while devices running Android Honeycomb and above get a whole new layout and reading pane for newspapers as well to take full advantage of the bigger screen.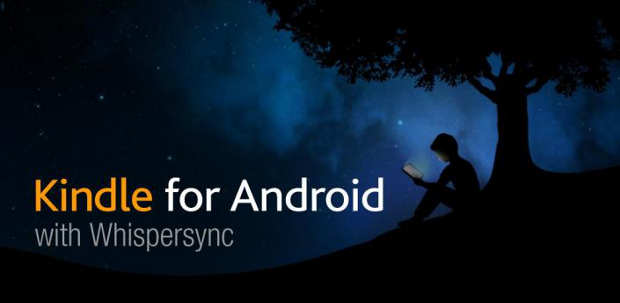 Along with that the home screen will now give access to the Amazon book store and while the users go searching for existing content in their library, they will be recommended books and periodicals based on their reading preferences.
If that's not enough then the in app notification and in app purchase will surely come in handy once you start using this application.