With the advent of summers, there is one product that tops the buying list of a lot of customers is none other than the air conditioner. The ACs has become an integral part of our lives as it gives that relaxing cool breeze, which we are in desperate during those extremely hot and humid weather in summers.
However, the time we make up our mind go to a store or search online, we get awestruck with the sheer numbers of products ranging from different sizes, features and price tags from different brands available in the market. So to make it easier for you, we have handpicked some of the best ACs available in the market and without wasting more time, here is the list of top 5 air conditioners you can buy right now.
LG L-Aura Plus Split AC (LSA5AU5A)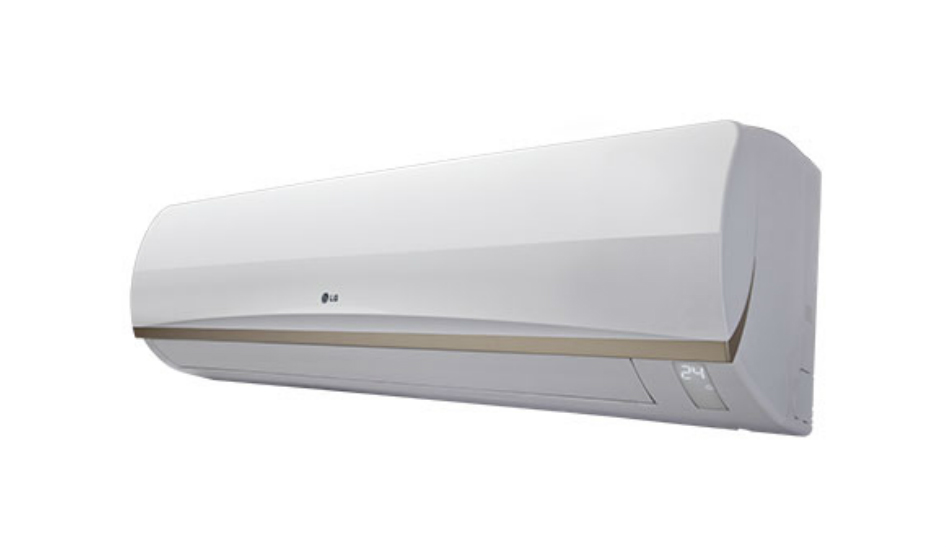 It is a well-known fact that LG is one of the biggest home appliance manufacturers in the world and it is one of those who delivers some good after-sale services as well. And in the air conditioner department, this product is considered to be top notch. The AC comes with some interesting features. So to start with, the device comes with Himalaya Cool Technology which promises faster cooling coupled with Monsoon comfort technology which provides the right cooling during high humidity and monsoon season. The company boasts that the monsoon comfort technology prevents overcooling and saves energy up to 36.4 per cent.
To make your home safer the AC comes with dual protection filter which makes the air germ free and catches all the dust particles in the air. And with auto clean feature dries the wet heat exchanger to help prevent mould and bacteria from breeding. The 1.5TR AC comes with an R22 compressor which is considered to be a good standard for cooling. The wall mounted AC comes with a star rating of 5, which means it is energy efficient. Overall, with a price tag of Rs 44,490, it can be considered as a good option.
Samsung AR18KC5JDMCNNA Max Retail Split AC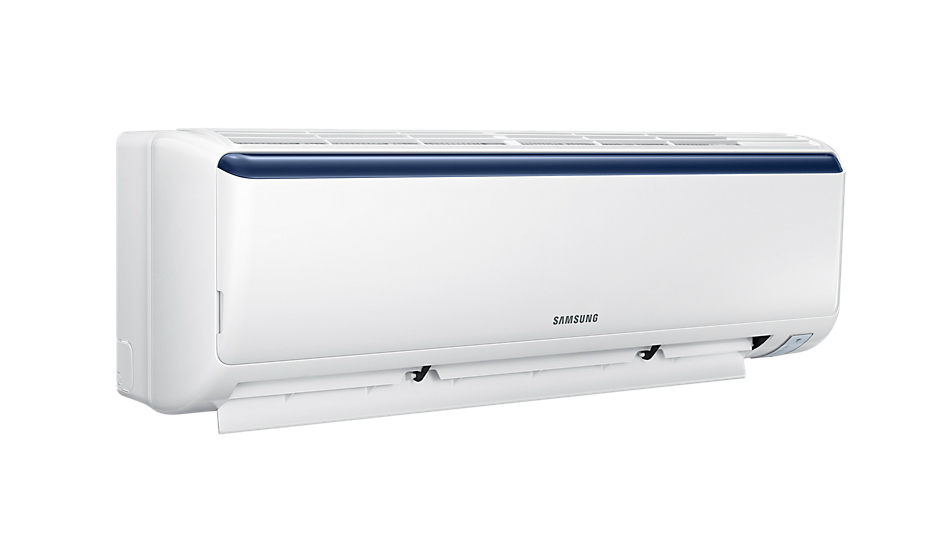 Samsung has been also known for making some good innovation in air conditioner category and it is reflected in this one as well. Samsung Max Retail Split AC is basically a 1.5TR AC, which is enough for a normal room size. The device comes with some good features. To start with the outdoor unit of the split AC comes with a Durafin technology enhances the heat exchanger's performance and has more corrosion resistance. The device also comes with a triple protector plus which protects your outdoor unit and indoor unit when there is a voltage surges/drops beyond range.
Taking about the indoor unit of the split AC, it comes with what company calls a Full HD filter (no it is not some kind of display). Full HD filter stands for Full High-Density filter, offers improved filtration by removing even the smallest microscopic dust particles and transforming polluted air into clean energised air. There is also an auto clean mode through which automatically runs the fan even after it is turned off, keeping everything dry and odor-free while preventing germs from spreading. Price at Rs 43,900, the AC includes other features as dehumidification mode, turbo cooling mode, anti-bacteria coating, has an EER of 3.61 and R22 refrigerant type, making it a good option if you are looking for an AC.
Daikin Air Conditioner Inverter AC 1.8 Ton DTKP60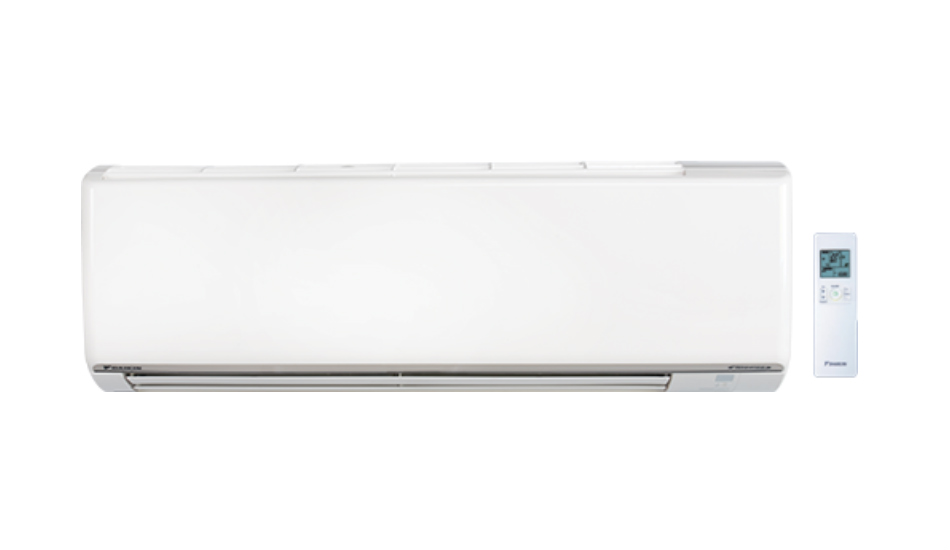 When it comes to air conditioners, Daikin is considered as one of the most trusted brands. So if you have a large room and is looking for a good AC which can cool it easily then this is a good option. The AC is 1.8 TR and comes with an R32 refrigerant type, which is better than the R22 type present in most of the ACs available in the market. The device comes with a 3D air flow which combines Vertical and Horizontal Auto-Swing to circulate a cloud of cool/warm air right to the corners of even large spaces.
The air conditioner comes with an anti-microbial filter which inhibits microorganisms growth and creates a healthy environment. What makes it stand out of the crowd is the fact that it can be connected to your smartphone as well. A wi-fi enabled the device to help you control your ACs with smartphone/tablet connected to the internet. Other than this, the AC comes with power chill operation, indoor and outdoor quiet operation which can be controlled via wireless remote, smell proof operation. Can be run on an inverter, has a star rating of 4 and comes with a price tag of Rs 64,900, which makes it one of the best option available in the market.
###PAGE###
Voltas 185DY Window AC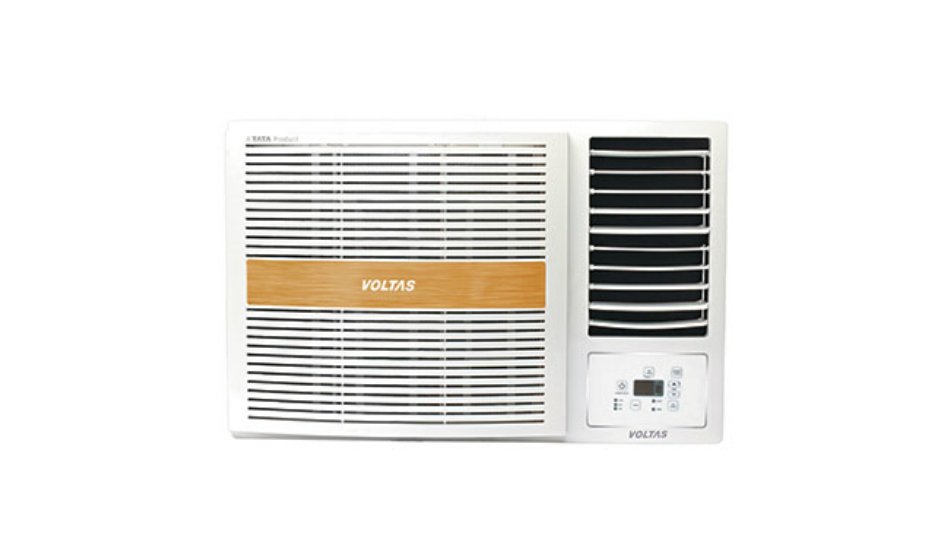 If you are looking for a window AC then you can also consider Voltas 185DY Window AC as well. The AC by Tata comes with some neat features, which makes it a good option. The device is basically 1.5TR of capacity which is enough to chill a normal room. It has a cooling capacity of 4950 W and has an R22 refrigerant type, which you will find in most of the ACs nowadays. The air conditioner comes with fresh air ventilation and an easily removable panel coupled with dust filter so that you get a clean air for your room.
The device also comes with turbo mode, auto swing, timer and sleep mode, which gives you enough option to choose from. It has a large LED display, which is a welcome move. The AC has a star rating of 5, which makes it power efficient and has a minimal sound level of 54dB(A) which means it doesn't make too much noise. The device measures 660x420x805 mm and weighs 56kgs. Overall, with a price tag of Rs 28,995, it is one of the cheapest windows ACs available in the market.
Hitachi 1 Ton 5 Star Window AC (RAW511KUD)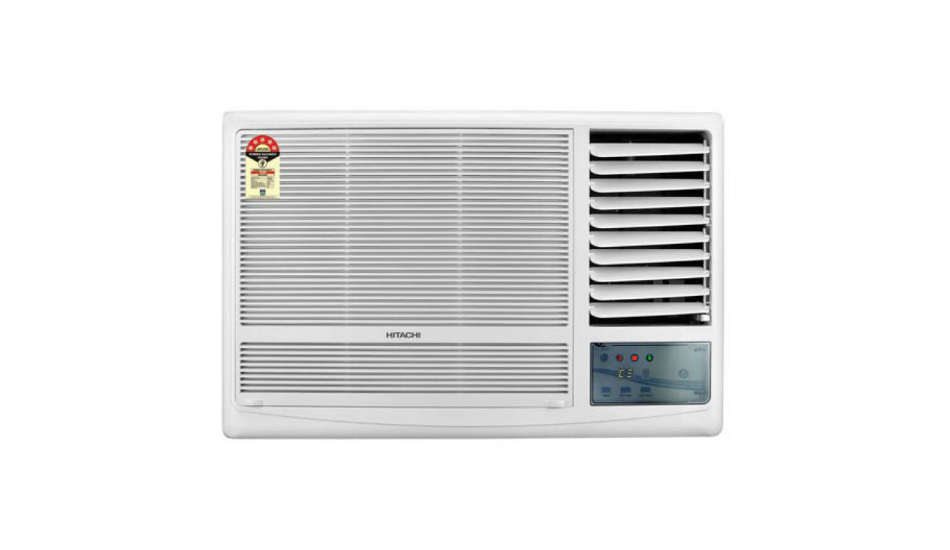 For those who do not want a split AC and are happy with Window ACs, then this one from Hitachi is considered to be a good option. The device comes with a 1 TR capacity, which is good enough for a small room. It has a cooling capacity of 3500 W and has different modes including Dry Mode, Powerful Mode, Auto Power Save Mode. The has an EER rating of 3.39 W/W, which makes it power efficient and notifies you to clean the filter with filter clean indicator.
Other than this there is an on/off timer with advanced start-up, Kamin, selectable fan speeds, LCD wireless remote controller, the noise level of 50 dB, extra heat exchanger (xhe), lower pull down time, low derating and silent cooling. You get one-year product warranty and four years of compressor warranty. Overall, with a price tag of Rs 27,100, it can be considered as a good option.