With devices getting smarter, gaming has turned out to be a bigger, more prominent avenue of interest for smartphone owners. Today, smartphones offer detailed graphics, immersive sound and realistic controls as well. And device manufacturers have even developed devices like Sony Ericsson Xperia Play, Sony Tablet, Nokia X7 etc. with a gaming focus. While talking about games there are a plethora of genres available on smartphones. Of these, action games are the most popular. Here we have a selection of top 5 action games that Android users can have on their devices if it has the necessary hardware. Plus, all these games are absolutely free so you can enjoy them without burning a hole in your pocket.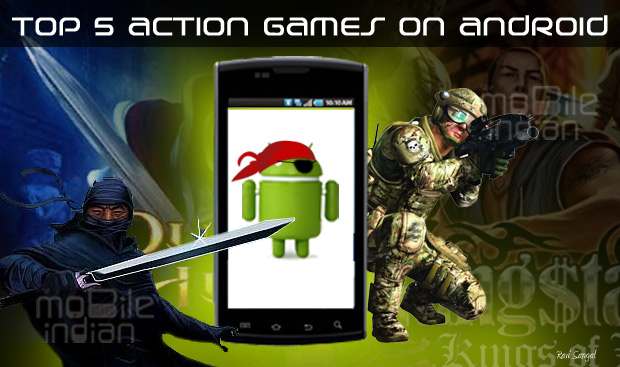 Here is our top 5 selection of action games for Android:
We have killed a lot of zombies by shooting, burning, smashing and even using plants as weapons. But taking a break from first person zombie killing games, the Samurai versus zombies game is one you must play if you love to see zombies getting killed. SVZ is a story about our little samurai friend who is on a mission to free his village of zombies.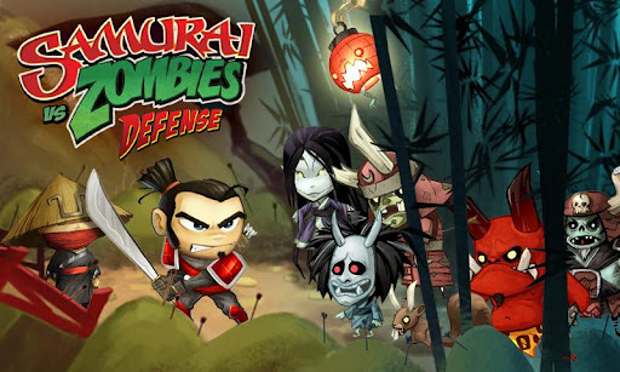 A sword and a bow and arrow are his only weapons and as his experience grows he develops newer powers like he can summon a hurricane or call upon special fighters. You have to control his movement and make sure he does not get killed before killing the zombies. The samurai has ever-regenerating health; otherwise standing against waves of zombies would have been difficult.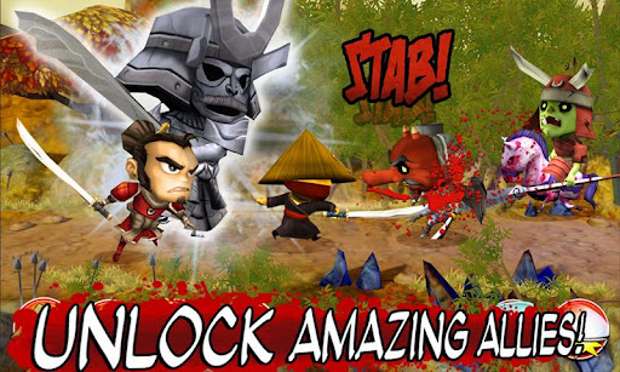 Make sure you upgrade the powers and skills of the samurai with each passing wave. For that you need coins which are obtained by slaying zombies. All in all the game promises hours of fun and strategizing as to what you need to summon and how.
###PAGE###
Imagi Studios has finally released its very popular iOS game – Temple Run for Android. Temple Run is a very popular game that revolves around an explorer named Guy Dangerous, who steals an artifact from an ancient temple and must run from the demonic monkeys to save his life. You have to make sure Guy Dangerous tackles all the obstacles by jumping, sliding and running as fast as he can. Temple Run involves four basic gestures made on the touchscreen – left swipe, right swipe, top swipe and bottom swipe. Also, you can tilt the phone to make Guy run on the correct side.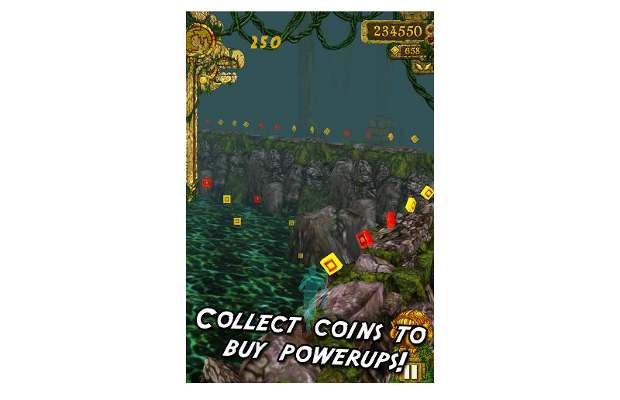 The game does not have any finishing line and the character needs to run as long as he can. Of course, the coins collected on the way provide power-ups and other unlocks. Users can also choose other characters by collecting the required number of coins while being chased by demonic monkeys.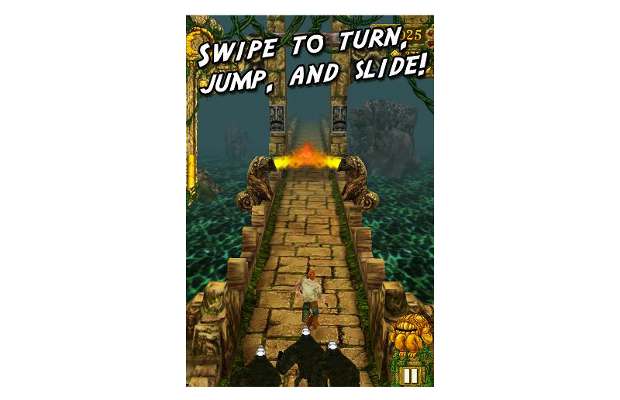 All in all the game really tests your patience and ability to perform under pressure, as after every 500 meters that you run the game gets tougher and tougher, and since there is no finish line you have to keep running.
Rovio Mobile, developer of popular mobile game Angry Birds, has released a new version of the game, called Angry Birds Space.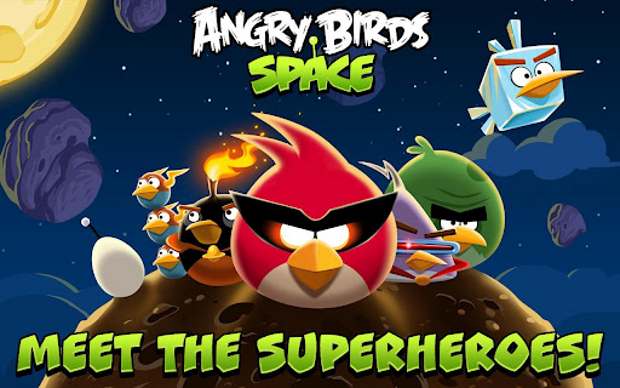 Angry Birds Space is the new iteration of Angry Birds and is set in outer space, where the birds attack green pigs to protect their eggs. The game has added twists and challenges based on physics. Since the game is now in outer space conditions like zero gravity and planetary action add a whole new outlook to this game. Angry Birds Space features 60 interstellar levels which include a new concept of special vortex or bonus stages as well to kill additional pigs.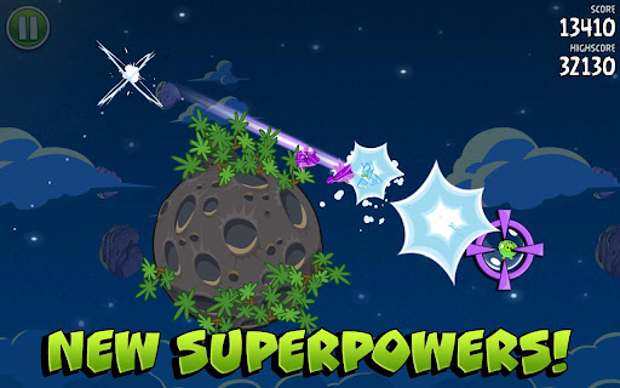 Along with entirely new game play a new bird with super powers has been introduced to make the game more challenging. The Lazer bird has its own unique power to knock off obstacles. The developers have also worked on the background to make the graphics more compelling to users.
The game also promised to bring 30 new levels – Danger Zone, exclusive to the Samsung Galaxy Note smartphone users. Angry Birds Space for Android is a mere 23 MB file and works on Android 1.6 or higher, but because it's a free version game, users will have to bear advertisements.
###PAGE###
101 in 1 games
One of the most unconventional games that we have come across on Android, and it is so unique that we are bound to put it in our top 5 list. The game, as the name suggests, is a compilation of 101 action games in just one application. If you can think of any off beat game, this will probably include it in one of its versions. Yes, the game lacks detailed graphics and story lines, but if you have 101 games at your disposal, who cares really?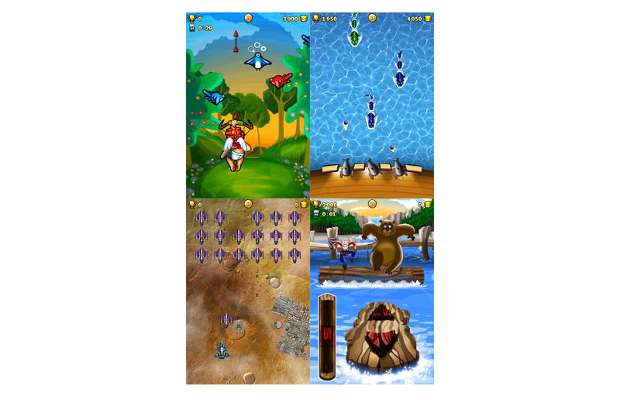 Darts, fishing, pigeon hunt, air hockey and racing are a just a few names from the long list of games that are included in this application. But there is a twist: not all the games are available at the beginning of the game. Users get a around 10 games, which they must play and earn points to unlock further games. There are goals assigned to each game, which one must achieve to get the bonus without which going further up the ladder is quite difficult, unless you want to pay in real money.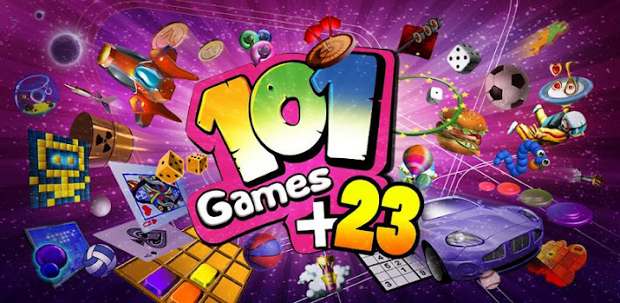 101 in 1 games is a back brakingly fun and action filled game. And the low graphic requirement of this game makes it a best suited for low or entry level devices as well.
Brothers in Arms 2 is a war based game where your role is of the soldier on his way to becoming a war hero. Set in a World War 2 scenario, the game puts users in the middle of the battlefield where they have to strategize and outsmart the enemy to be victorious. The storyline is simple yet intriguing. Users not only fight on foot, but get to play on different vehicles, which have their own limitations. They can shoot with rifles, flamethrowers, or can also make use of heavy machine guns found in bunkers.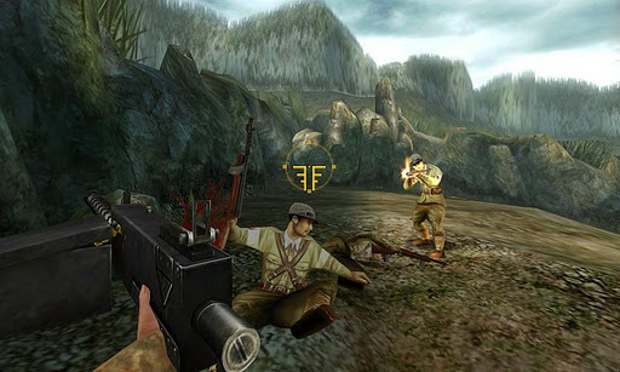 Players can choose to go solo in the story mode or kill with friends over the internet. Also included is the Bluetooth game play option, so you can team up with your friends against the enemy. Players get to experience every front of the war with 50 missions to unlock across five locations: the Pacific, Normandy, North Africa, Germany and Sicily. To unlock missions, users have to earn dog tags, which are experience medals.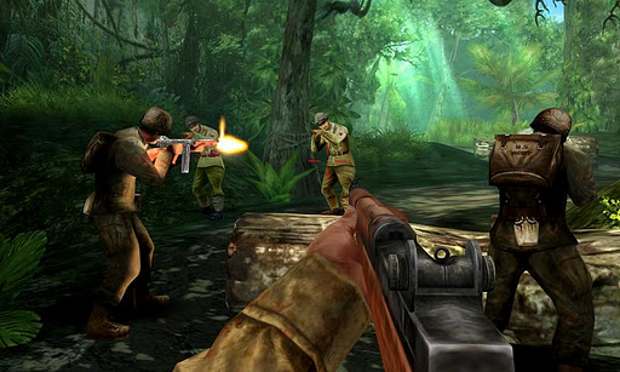 The health line of soldiers has been kept very slim to make this game more interesting and you will always have to look out for the health level otherwise you will die within five minutes. You can, however, buy your life back either by shelling out medals which are earned with great difficulty, or by making in-app purchases.