Zeiss has announced its first digital camera – the Zeiss ZX1 full-frame compact camera with a 35mm fixes ZEISS Distagon f/2.0 lens and Adobe Lightroom CC packed out of the box.
The Zeiss ZX1 makes use of a 37.4 megapixels (7488 x 4992 pixels) 24 x 36mm (3:2) full-frame sensor which has been designed by Zeiss itself and is accompanied by a fixed 35mm f/2.0 T* lens. Weighing in at around 800 grams, the camera is designed with a minimalistic boxy finish with yellow accents on the lens and dials and a triangular grip.
The minimalistic design run up to the number of buttons and dials which are few and all of that appears to be saving space for the large LCD touchscreen at the back. The ZX1 features a 4.3-inch 1,280 x 720 multi-touch somewhat-curved display on top of which you'll be greeted with a Full HD (,920 x 1,080 pixels) OLED electronic viewfinder that offers 0.74x magnification. Like in any mirrorless camera, the touchscreen can be used as a means to move the focus point while viewing through the EVF.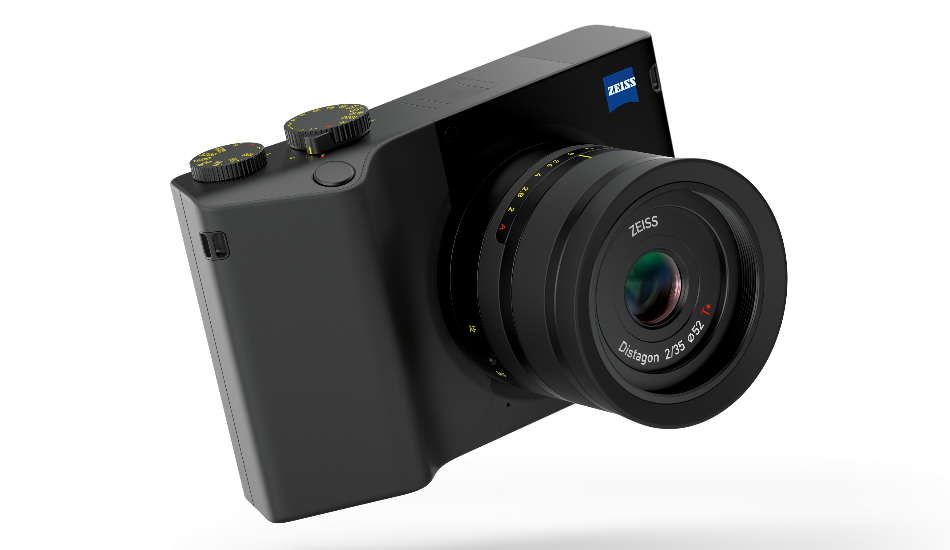 Being a still-photography camera, the ZX1 will be able to shoot pictures at 3 fps through its large sensor and higher pixels count. in addition to that, the camera can record 4K (3840×2160 pixels) videos at 30 fps and FHD videos at60 fps in mp4 format. However, the recording time when shooting clips are limited to 15 minutes. There's a built-in microphone but no support for external audio-in through a 3.55 mic input.
Connectivity options include WiFi, Bluetooth and USB-C and no HDMI. The Zeiss camera comes with an internal storage of 512GB and no microSD slot and thus will be able to hold up to 6,800 RAW files in DNG formatting. The company claims to constantly provide the ZX1 with OTA updates in the future.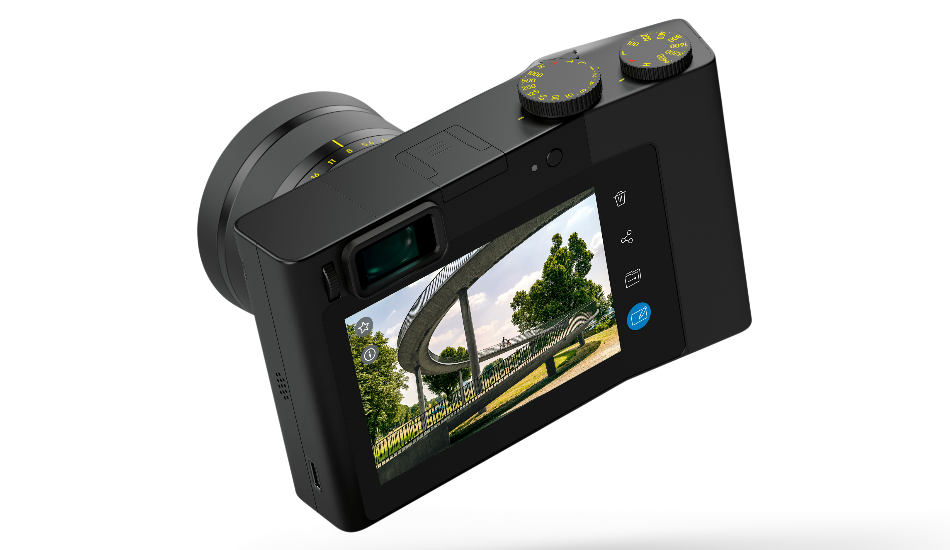 Speaking of software, the Zeiss ZX1 comes with Adobe Photoshop Lightroom CC built right into the camera, allowing users to edit their RAW files on the go. Users can make small-time adjustments like tweaking the exposure, contrast, highlights and shadows of the images clicked. The app that is available is a custom version with a multi-touch interface and though differs to a certain limit from the original Lightroom interface it allows edits on the camera to be synchronised with Lightroom on the user's PC. Zeiss hasn't mentioned what the ZX1 actually runs on or whether it could be a custom version of Android and if so, it'll be interesting to see how the interface allows real-time social sharing through apps like Instagram.
The Zeiss ZX1 is expected to be made available during the first half of 2019 with no official word on pricing yet.