Last month, we showed you how you can try out the secret YouTube mode before it is officially available. If that was a little more cumbersome for you, YouTube has now officially rolled out its new material design UI for the desktop which also brings the famous dark mode. The feature is still in preview phase so you will need to activate it manually.
What is new?
There is not a lot of structural change in the whole desktop user interface rather YouTube looks to have got new clothes. The new material design is a lot cleaner and simple and Google claims that the 'new design is aligned across Google platforms, including the YouTube mobile app, while still providing the features you know and love.'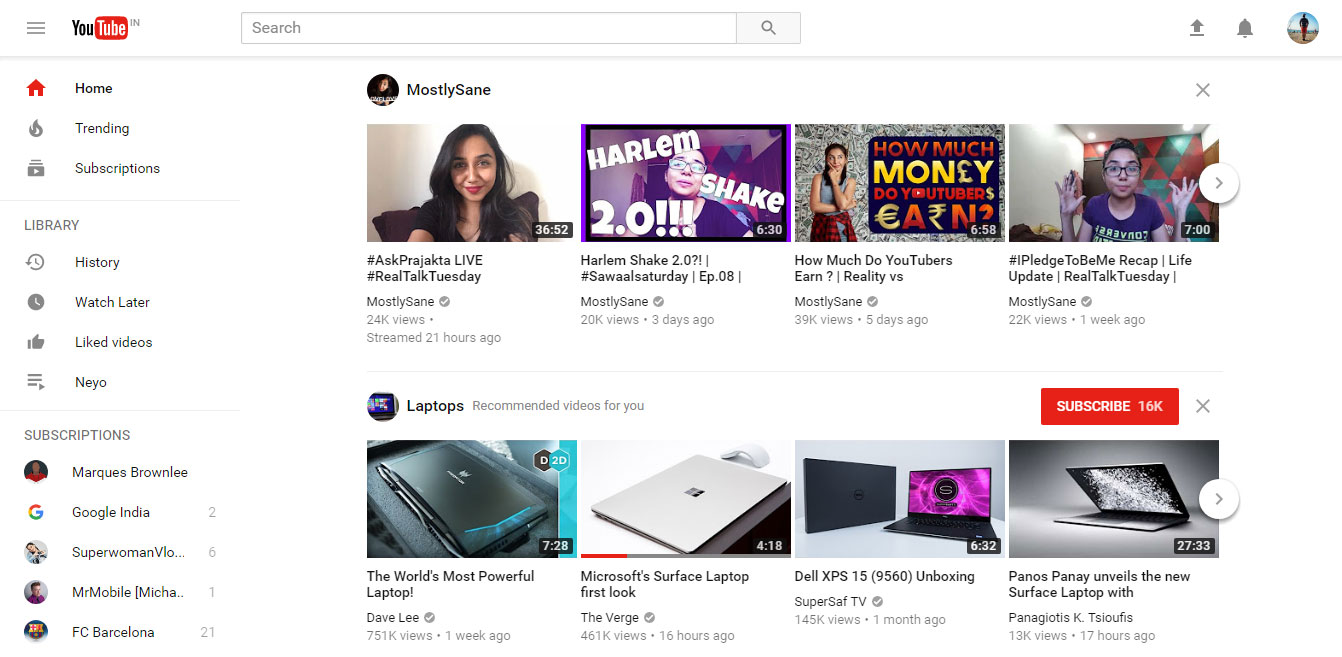 The new desktop design is built on a faster framework named Polymer which Google claims will enable it to execute development much faster than before. As a result, YouTube has also included a new Dark Mode which is the first feature developed on this framework.
How to test the new YouTube design?
If you are curious as to how the new design looks, head on to www.youtube.com and scroll down until you see 'Test new features' after which click on 'Try new YouTube' and click on 'Try It Now'.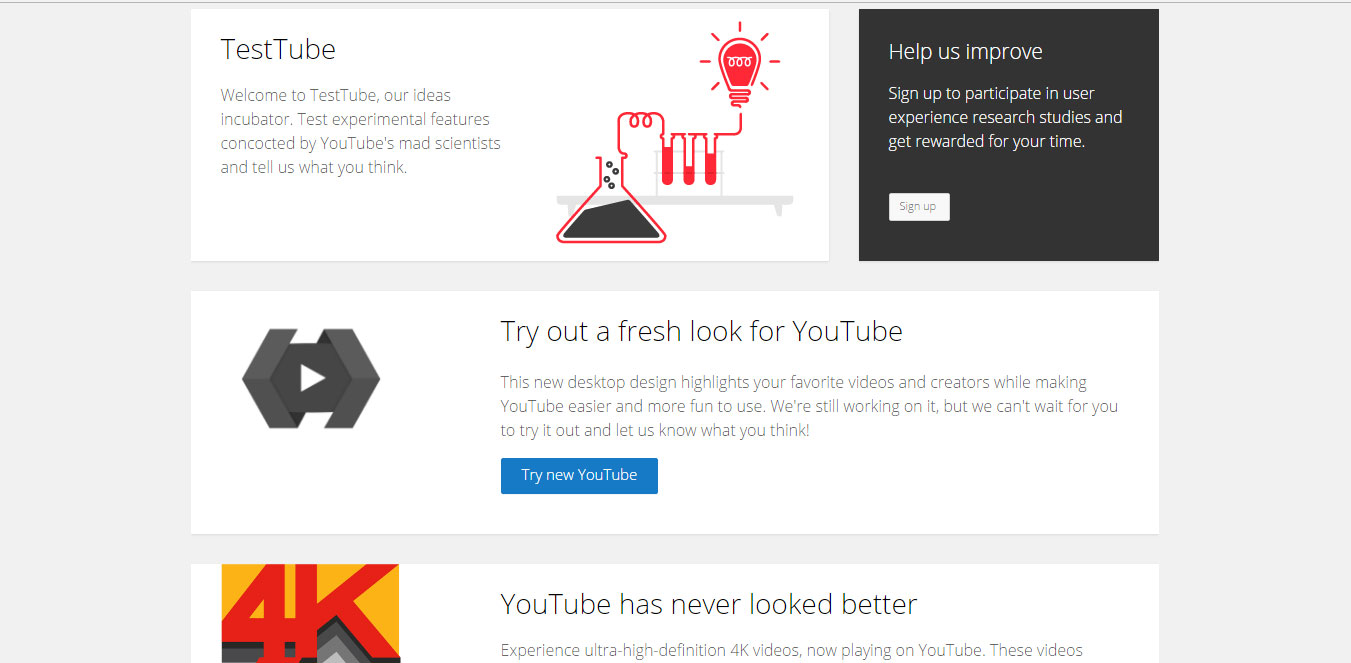 Voila!, you are now on the new YouTube. To enable the Dark Mode, simply go to your avatar on the top right corner and enable 'Dark Theme'. However, if you are not signed-in, you can then find the option from the three-dot menu on the top right corner.
If this is still too difficult for you, simply go to www.youtube.com/new and click on 'Try It Now'. Let us know what do you think about the new look in the comment section below.