After improving the visual structure and adding in-app tools inside the Google Assistant, Google has now announced that all Android phones running on Android 7.0 or later will now be able to register as a two-step verification compatible device for logging in to Google and its related accounts. The Mountain View company said that users will now get an option to add an Android phone's security key for multiple factor authentication to safeguard against online phishing.
While 2-step verification processes have been existent in the past, Google's latest move involves your phone to be physically present to the computer that needs to log in with Google. The verification of proximity is done through Bluetooth and uses FIDO and WebAuthn authentication protocols for checking authenticity.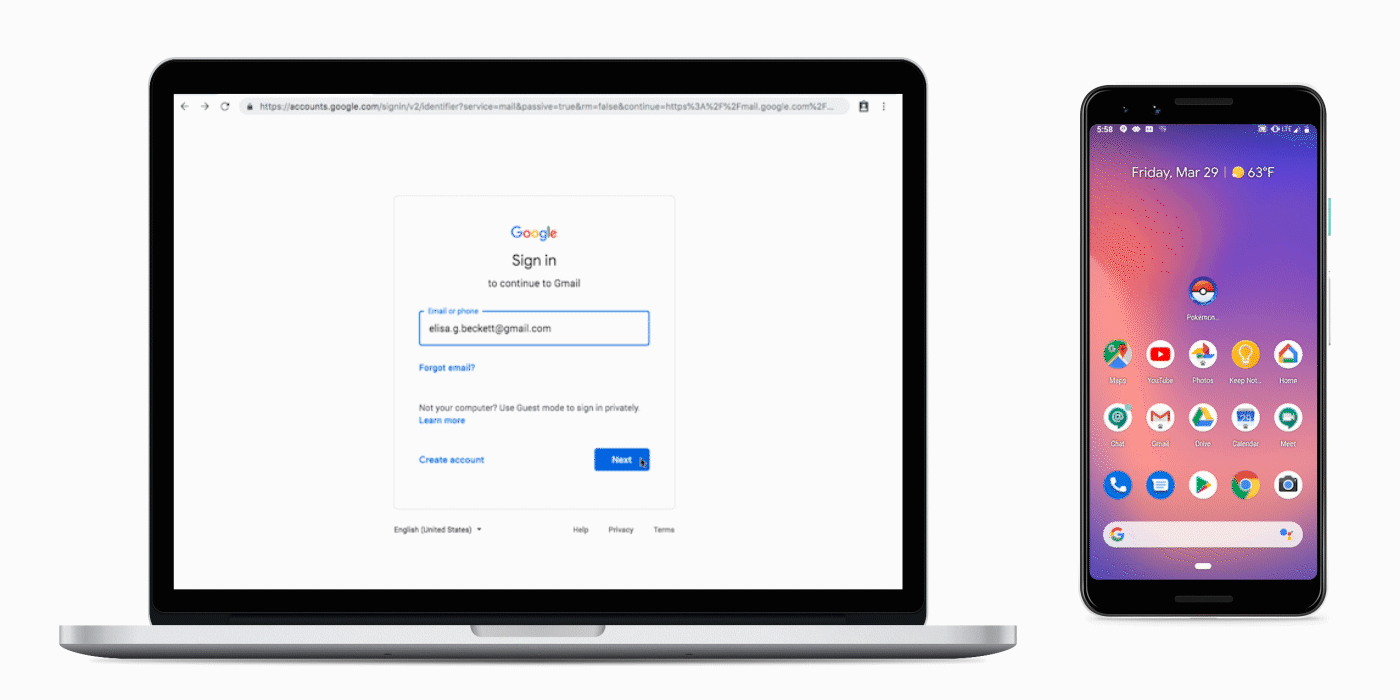 The new method of authentication works on Gmail. G Suite, Google Cloud and several other account services. The feature works similarly to the Google Prompt which allowed an Android phone and Google to communicate with each other through the internet. The new functionality, however, makes sure that you're physically near to the computer that needs your Google verification.
For accessing the new 2-step verification process, you'll need to follow these instructions below:
1. You'll need an Android 7.0 or later running smartphone, a Bluetooth-enabled computer running on macOS, Chrome OS or Windows 10 with Chrome Browser.
2. Head over to your Google account security page and click on "Security" from the left navigation pane.
3. Inside the Security page, you'll see a "2-Step Verification" section opening which you'll be prompted with a button to "Get started".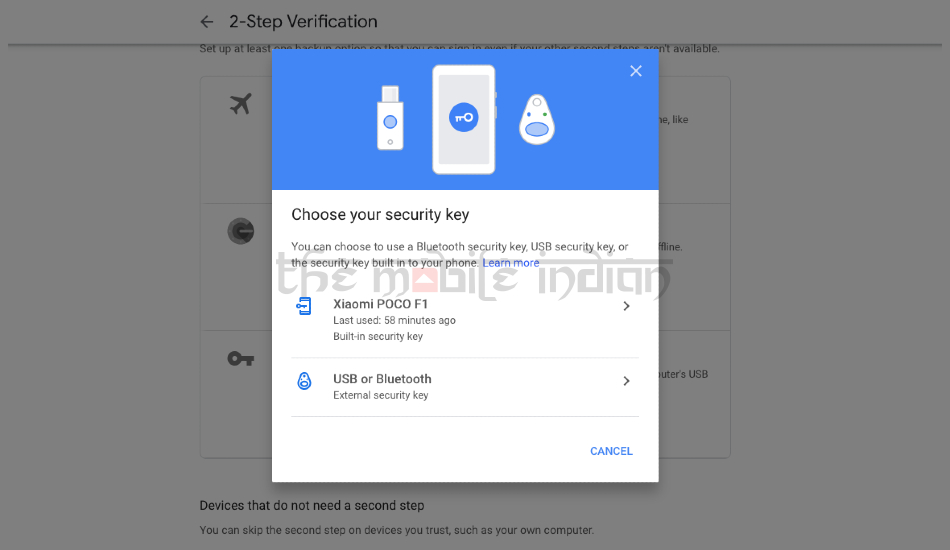 4. Select your primary Android phone from the list of compatible devices to set it as your desired device to use when accessing the 2SV authentication.
5. In order to use the feature, you'll need to enable Bluetooth on your computer as well as the phone you're using for the verification.
6. Upon logging through your computer, you'll be prompted with an "Are you trying to sign in" bubble which you can double click to authenticate your sign-in. We were still presented with a Yes or No option for the authentication.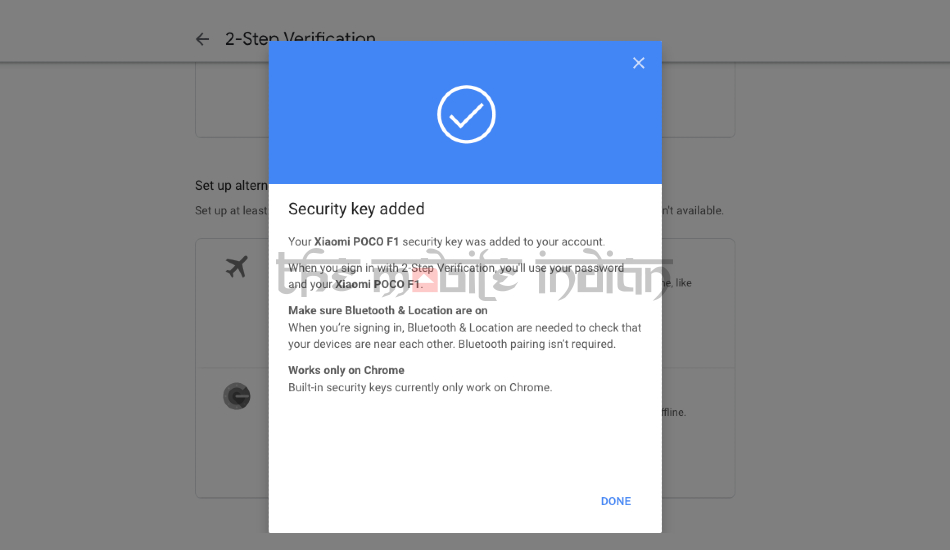 For Pixel 3 users, all that needs to be done in this situation is to click their volume down button when being prompted to. This is because the Google Pixel 3 comes with an inbuilt Titan M chip which stores all your FIDO credentials locally.
7. Google also recommends adding a backup security key in case you lose your device and you can set to receive a text message or a call as the backup option for signing in.