Internet giant Yahoo will focus on mobile phones and tablets in future, its new chief executive officer Scott Thompson has said.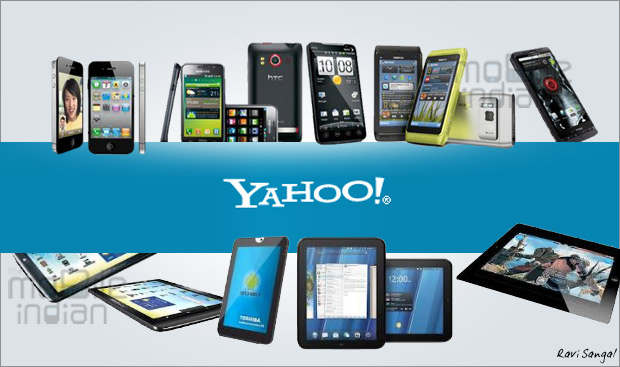 Like Google, Yahoo has many products in the mobile space. In the last couple of months Yahoo launched Livestand &#151 a magazine store for mobile phones, Yahoo Hub &#151 a messaging app, mobile TV app 'intoNow' and many more such apps and services. However, all these have been overshadowed by Android and Facebook. As its apps are scattered, Yahoo has no control over the medium unlike Google and Facebook.
But with Scott Thompson, Yahoo must be hoping to turn the tide, especially considering Thompson's profile.
Thompson is a techie. Before becoming PayPal's president, he was chief technology officer of the eBay online payment service. He has also overseen Visa's global electronic payment system, and been the chief information officer of Barclays Global Investors.
"Mobile is a wave that is bigger than people even imagine it to be," Thompson said, in his first press conference as Yahoo's chief executive. "How people interact online has changed. Devices take all shapes and sizes. You'd better have a great experience on any device the customer has," he continued, underlying how important it is for Yahoo to enter the buzzing mobile business, where it has not been that active.
Yahoo recently joined hands with MediaTek, a Taiwanese mobile chip maker which powers most feature phones sold in growing economies like India and China. The agreement allows Yahoo Messenger, news, finance, weather, mail and other services to run on MediaTek's MRE technology, which is designed for mobile developers to deploy content on smartphones and feature phones.
Yahoo also holds 40 per cent stake in Alibaba, a Chinese company that has recently launched its own mobile operating system, called Aliyun OS. However, it is unlikely that Yahoo will be able to use the OS the way Google uses Android. In fact, there are reports indicating that Yahoo may soon sell its stake in Alibaba.
But, if Thompson manages to strike a deal to integrate Yahoo services into Alibaba OS, the way Google integrates it in Android, it will be a win-win situation for Yahoo and Alibaba.
One thing that Thompson might bring into Yahoo is online payment expertise. Under him, Yahoo might strengthen its mobile coupon and payment services.
Yahoo, despite its fledgling image, still has around 700 million unique users and to keep them, it will have to come out as a very integrated and focused company.
It already has the technology, services and expertise. The challenge will be to better integrate services and get the company back in focus.