It's a well-established fact that phone makers brag about their latest phones a little too much and in the process of doing so, the reality sometimes turns out to be a whole different thing. Samsung, Huawei and Xiaomi have all been caught faking camera samples of their smartphones with pictures from a better camera sensor or a DSLR camera. But have you ever seen one company using another's camera sample as its default wallpaper for its newest phone?
Yes, Xiaomi seems to have done exactly that. In all probability, the Chinese smartphone company has been found to have used an image clicked from Apple iPhone as one of its default wallpapers for the Poco F1. The shot, in question, is that of a bricked wall with different hues of orange which has been found inside Poco F1's system wallpaper section under Themes. The orange wallpaper is positioned as the fifth selection under wallpaper section.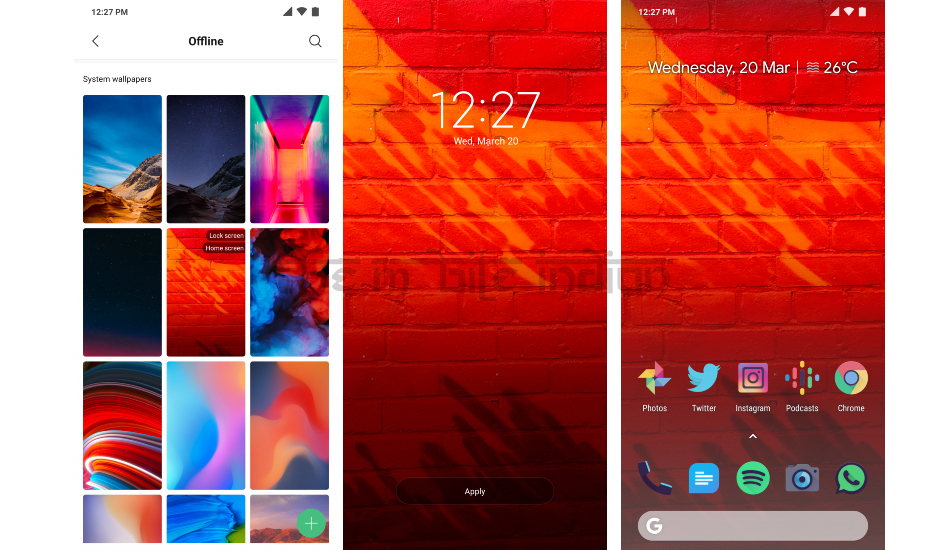 We at The Mobile Indian experiment with the latest phones and apps to regularly check out if they are working fine or not or is there is something amiss. And the first thing we do with our new phonesis customise it according to our own touch. The Poco F1 like a lot of Xiaomi phones comes with its own set of 25 system wallpapers. For most of us, these wallpapers aren't something that reflects our personality and we thus tend to switch to third-party apps and services like Backdrops or Unsplash for our wallpapers needs.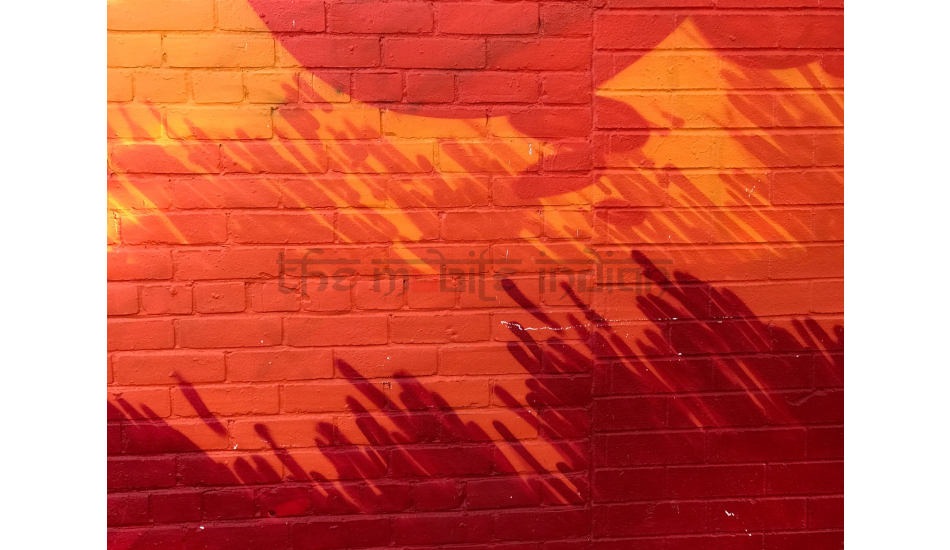 Do you find the above image bear any resemblance to the screenshots posted at the top? Yes? Because the wallpaper that Xiaomi used is just an edited version of the original picture which was first posted on Unsplash.
When searching for pictures inside Unsplash, I stumbled upon a familiar looking image which was posted by an account named "Tools for motivation". The picture labelled "Painted Brick Wall" had been accredited with over 7.1 million views and over 33k downloads in total and was clicked at theLower Don Recreation Trail in Toronto, Canada. The user has detailed the picture parameters with an aperture of f/2.8, the shutter speed set to 1/60 seconds and an ISO value of 32. What else? It was originally posted on July 3, 2017, a full year before Xiaomi's Poco F1 came into existence.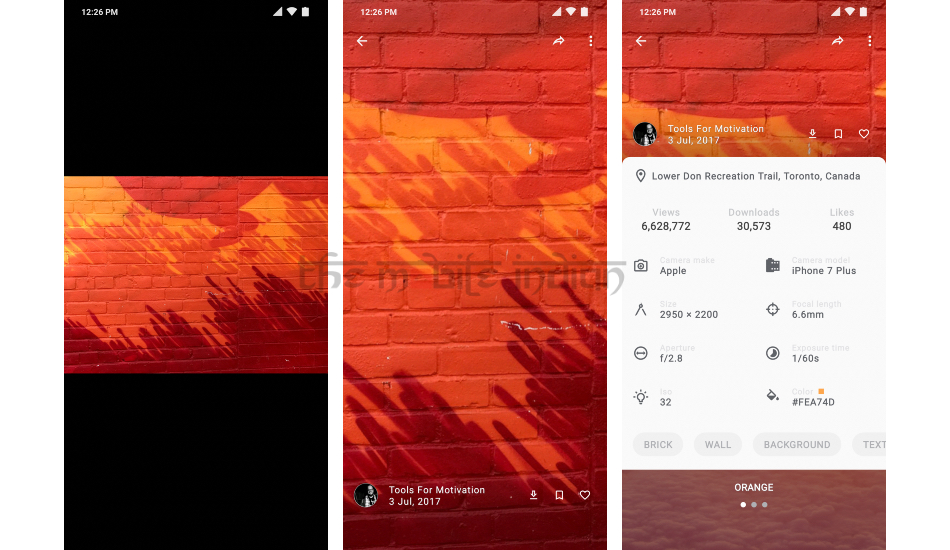 What's even interesting is that the image had been clicked on an Apple iPhone 7 Plus which debuted in September 2016. Yes, Xiaomi used a picture originally clicked on a two-year-old iPhone 7 Plus to load it as its default wallpaper on the Poco F1. Considering the image is on the Poco F1, we can assume that the wallpaper comes bundled with other Xiaomi phones as well.
It's one thing to fake camera samples from other devices as your own and it's a whole different game when you're using those samples as your brand's wallpaper. Xiaomi seems to have done just that with one of the default wallpaper available in Poco F1.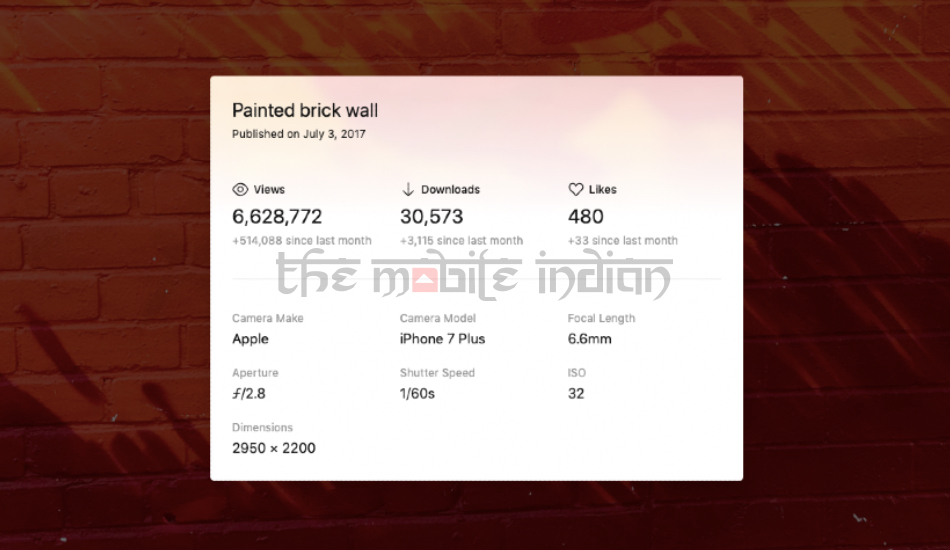 It's plain foolish from Xiaomi and its developers to not cross-check something that hundred of thousands of users will get their hands on. It took only a few seconds inside Unsplash to find the exploit and that was done with "orange" used as the search keyword. What we believe is many more brands might be doing it as well. It's just that we just haven't found out about them yet. Unlike Xiaomi though, we will give credit to the original picture we found on Unsplash and you can find it here.