Xiaomi has now opened its first Mi Home Experience Store in Delhi today. The store is located at N Block at Connaught Place in Delhi.
At present, there are two Mi Home Experience Stores in Chennai and Mumbai, and 36 Mi Home stores across India. With the purpose of strengthening its offline network further, Xiaomi aims to open 100 Mi Home stores within 2018.
Mi Home is an extension of Xiaomi's unique business model, which brings together the efficiency of e-commerce and offline retail user experience. Mi Home Experience Store will provide Mi fans with the opportunity to explore and assess a wide array of smart Xiaomi products under one roof. This will also help the company gather significant feedback from Mi fans and incorporate it into its future offerings in India.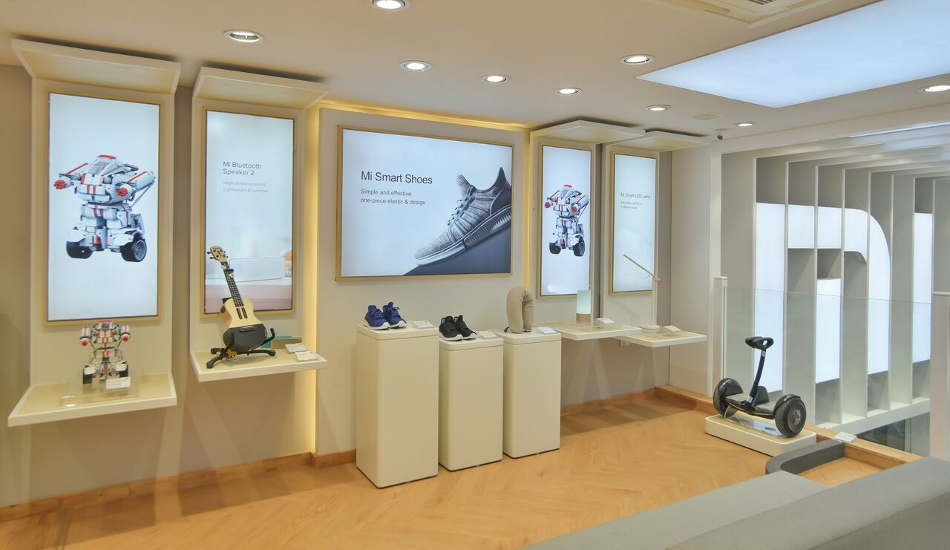 Mi Home Experience Store will showcase several interesting products ranging from Mi Home Thermostat Electric Kettle, Mi Electric Scooter, Mi Rice Cooker to Mi Smart Scale, and Ninebot Mini among other products on display. These products have unique attributes designed for Mi Fans, which enable a comprehensive user experience with the help of internet. Mi Water Purifier, comes with high-precision water filtration technology, which effectively removes antibiotics, scale, bacteria and heavy metals from the water, making it safe to drink.
Mi Home Thermostat Electric Kettle is another handy product that is made with high-quality material and has triple intimate electrical protection design to prevent electrical shocks and leakages. Xiaomi will also be displaying the Mi Robot Vacuum, which is a highly intelligent home cleaning device that has 12 sensors to guide it through your home. Not only this, but the experience store will also have a plethora of household technology products that are designed to enrich and promote a healthier lifestyle.
At the time of the announcement, Manu Jain, Vice President, Xiaomi and Managing Director, Xiaomi India said – "We are delighted to open the first experience store for all our Mi Fans in the national capital of New Delhi. Mi Home Experience Store is an opportunity for us to provide our Mi Fans with the best that we have to offer and in return gain their valuable feedback to continue to delight them with our offerings. We have always given a lot of significance to the feedback that we have received from our users and this is another step towards that direction. "