Oppo teased the world's first in-display camera technology yesterday, moments after which Xiaomi demonstrated its own take on the under-glass selfie camera sensor. While Oppo VP Brian Shen admitted that the technology is still "in its early days", Xiaomi has a different take on the matter and has even gone on to explain how it works.
Taking to Twitter, Xiaomi Senior VP Wang Xiang revealed how the company enabled the under-display selfie camera on its prototype Mi 9 device. Through pictures posted on Twitter, Xiang explained that when the selfie camera is activated, the display on top of the camera sensor becomes transparent, thus enabling light to enter the imaging component. Xiang notes that this could be the only way for a fullscreen display to "coexist" with a front camera.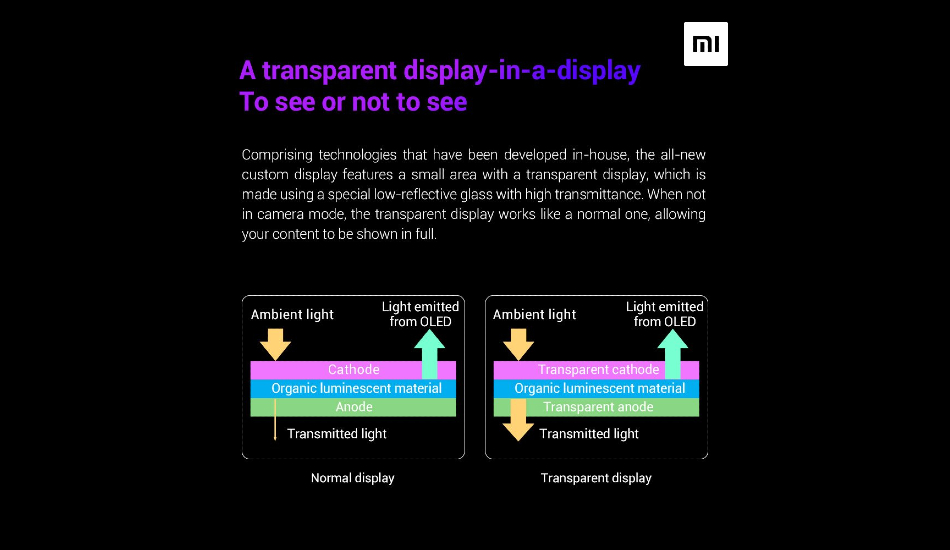 In order to make the display transparent at the time of taking selfies, the display will make use of a transparent cathode at the top and a transparent anode at the bottom which will sandwich the organic luminescent material that is the source of light emitted from the OLED. When not in camera mode, the display will work as a regular OLED panel where the ambient light is not transmitted through the anode layer.
Xiang also notes through one of the slides that "By allowing more light into the lens, the display-embedded camera combo is able to produce perfect selfies, clearer and crisper than the pinhole camera solution when the camera is activated".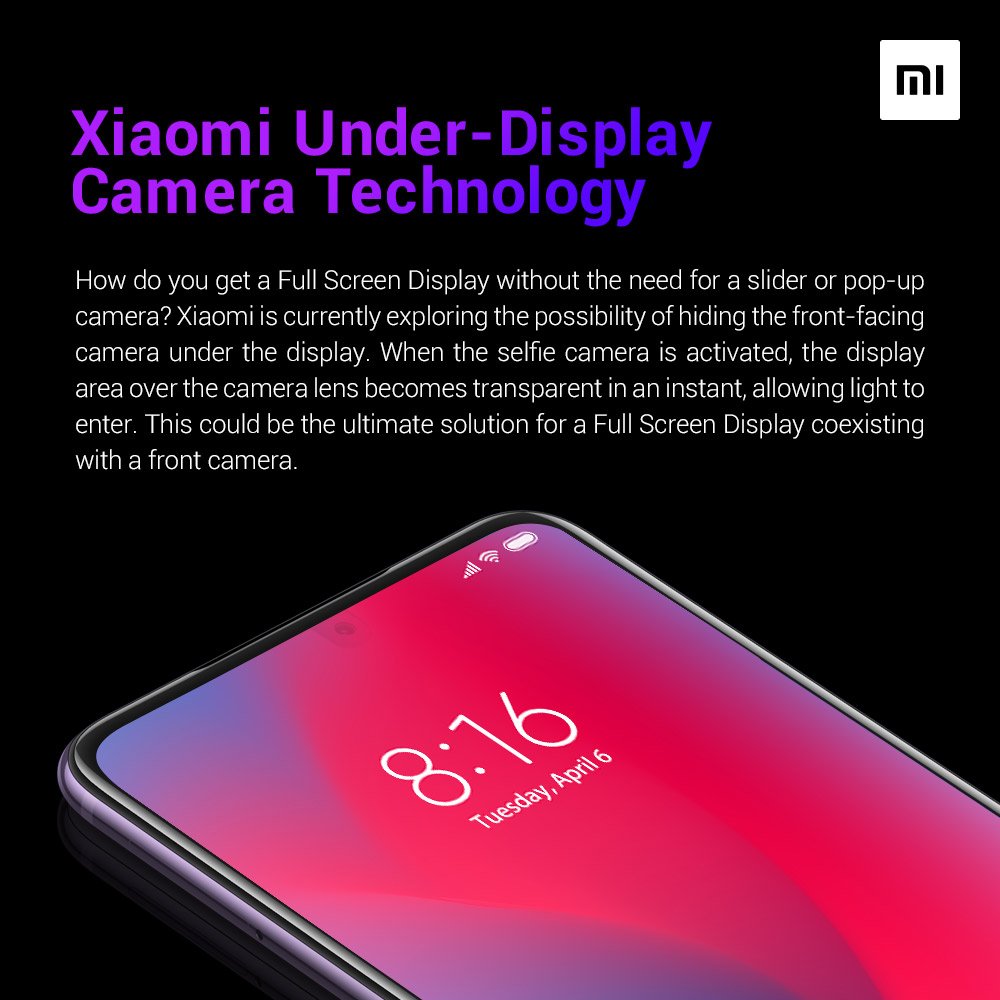 With all of that said, the only real concern here is how the first generation of under-display selfie cameras will be in terms of quality. While Xiang did reveal that the camera employed in the prototype was a 20MP sensor, it remains to be seen how it will fare since the camera will have to capture through the display panel and the front glass.