Dow Jones & Co, publisher of the Wall Street Journal, and Naukri.com have announced an agreement under which premium jobs from Naukri.com will be listed on Wall Street Journal's (WSJ) Indian website.
The job section will enable WSJ users to search for and browse jobs across various industries. The listings will be for job opportunities of $30,000 (Rs 15 lakh) and above and job seekers will by and large be required to have experience of around eight years or more.
Mitya New, managing director, Dow Jones India told Telecom Yatra, "The tie up with Naukri.com is very important to us. It will help us attract more traffic to our site. WSJ content would be integrated with the relevant sections of Naukri.com, encouraging people to visit our site."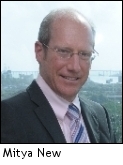 The service can currently be availed via WSJ's Indian website, india.wsj.com. Soon, a mobile application of the same will also be available for consumers.
The mobile application, explained Singh, is developed by WSJ, and Naukri.com will be a part of it. She added, "While a Naukri.com user will be able to search and apply for the desired job then and there, users not registered with Naukri.com will be able to view the contact details and apply as they wish." The mobile application, which New said was developed in India, will be soon be available to users, probably in March.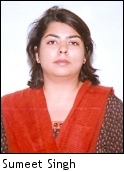 A co-branded newsletter will be distributed to clients and other users of Naukri.com for which WSJ will offer comprehensive content. "The weekly newsletter would be a value addition given to Naukri.com users and hence will be distributed free of cost", said Sumeet Singh, national head, marketing, alliances and corporate communications, Info Edge, which owns Naukri.com. She further told Telecom Yatra, "The newsletter would contain macro level news and at present cannot be customised."
New further said, "WSJ is open to more such deals that would enhance the value of the website. In fact, (we) are already talking to some potential partners." Though New declined to comment on the revenue sharing model with Naukri, Singh informed us that the collaboration is based on barter.