The Indian telecom industry is awaiting 3G rollout this year and many services are expected to gain traction once the advanced network is in place. Mobile TV is one of these.
There is no better illustration of the mobile TV opportunity in India than the interest generated by the Indian Premier League (IPL). The cricket tournament attracted over 500,000 subscribers on the IPL mobile site in less than 15 days with over 30,000 users accessing it simultaneously. Apalya Technologies, a mobile TV service provider in India, feels the industry is poised for the big leap. Sathyajit Divakaran, vice president, sales and marketing, Apalya Technologies, says, "The action is already on. Over four million views have happened in this short time." Apalya is the exclusive live mobile video provider of the IPL for three years.
The Indian government recently gave approval to 74 per cent foreign direct investment (FDI) in this industry and has also accepted the Telecom Regulatory Authority of India's (TRAI's) recommendation that the service provider should have freedom to choose the technology for this service. Moreover, 3G auctions have begun and telcos will soon start rolling out their next generation networks.
These new developments have made the industry quite optimistic about the growth of mobile TV in India.
Divakaran is of the view that if there are any constraints, they are purely network related. "The launch of 3G by private operators is going to make all the difference. The hockey stick curve is waiting to take off. Content partners also need to understand the huge scope of this technology and the advantages of reaching the customers early on this platform," he added.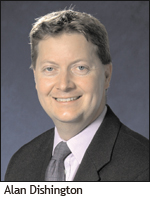 A player in the digital pay TV space, UK-based NDS Group, echoes this. Alan Dishington, general manager, NDS India, says, "The advent of 3G in India is for sure going to heavily drive mobile TV in India and will make this market quite attractive not only for service and content providers but for technology enablers too. Mobile TV will emerge over the next few years to grow to a value of more than $50 billion globally by 2013. The rapidly growing 3G market and continually declining operators' average revenue per user ( ARPU) from conventional services will be the key factors in propelling the growth of global mobile TV market."
On the future of mobile TV in India, Dishington said, "At the outset, Indian metros and urban cities would be the target with the gradual penetration to other semi-urban towns and cities. Precisely after overcoming primary obstacles related to 3G policy; spectrum allocation; cost of mobile TV enabled handsets; content management for mobile TV and speed of video streaming, the technology is projected to be a huge success in India."
An Idea Cellular spokesperson told Telecom Yatra, "Mobile TV service is gaining popularity in India but there is still tremendous scope of better user experience which can be enabled with high speed mobile broadband. The off-take of mobile TV service is likely to go up in India with increased awareness, coupled with expansion of network. The introduction of 3G services will further strengthen the delivery capability of mobile TV services."
Mobile TV enables transmission of on demand, recorded and live television content to a mobile phone. It can either be through broadcast or by streaming of content by a mobile operator on a user's handset. In streaming, low Bandwidth causes the mobile TV experience to be hindered if multiple handsets are accessing the same programme at the same time. In a normal scenario, there are several players who work in the mobile TV business such as content and broadcast companies, mobile service providers, infrastructure providers, handset manufacturers and technology providers. All these players work together to enable TV viewing on mobile phones.
Speaking on mobile TV technologies suited for India, Dishington said that video streaming technology has been identified as one of the key factors driving the growth of mobile TV in India. The fact has also been stated in Global Mobile TV Forecast to 2013, a report by Indian research firm RNCOS. According to the report, the number of mobile TV subscribers globally using streaming technology will constitute around 53 per cent of the total mobile TV subscriber base by the end of 2013, up from around 46 per cent at the end of 2009.
"Several technologies such as DVBH (digital video broadcasting – handheld) and RTSP (real time streaming protocol) ) support mobile TV service. However, a lot is dependent on the handset being used to access the service. Since the display capabilities of mobile phones is not the same as traditional TV screens, the content needs to be formatted before delivery. The service is restricted to high-end handsets, so far, which support live video streaming capabilities. Capabilities of the network and handset are equally important for a rich consumer experience," added the Idea spokesperson.
Among telecom operators, mobile TV services are currently being offered by Idea Cellular, Vodafone, Tata Indicom, Aircel, BSNL and Airtel. Idea TV by Idea Cellular works on the GPRS network and allows both prepaid and postpaid subscribers to watch channels such as Times Now, Zoom, TV9, MaaTV, India TV and CNBC. There are three rental plans – Rs 10 per day, Rs 50 per channel per month and Rs 150 for all channels per month.
Another key operator, Vodafone, provides TV clips on mobile phones through Vodafone Live, the operator's mobile site, and also allows users to receive TV listings on their GPRS-enabled handsets. Aircel offers 31 channels through its mobile TV service and subscribers are required to pay a monthly rental of Rs 49 for unlimited usage. BSNL, along with Apalya, provides TV to those of its EDGE/GPRS customers who use a GSM phone, at the same tariff as Idea does. Apalya has tied up with media companies like NDTV, AajTak, Cartoon Network, Times Now, Zoom, Bindass, ETV, TV9, India Vision, MaaTV, India TV and CNN-Mobile to deliver content for an end to end mobile TV and video solution to BSNL's customers. It offers both live TV and on demand video services.