Wipro Technologies, a global IT consulting and outsourcing firm, has launched its first corporate app for the iOS platform. Called Wipro Buzz, the app is available free for iPhone, iPod Touch and iPad users from iTunes store.
The app allows users to view and share industry researches, expert views, case studies, industry trends and insights. It also provides latest news from various business dailies like The Economic Times, The Financial Express, Business Standard, and Business World.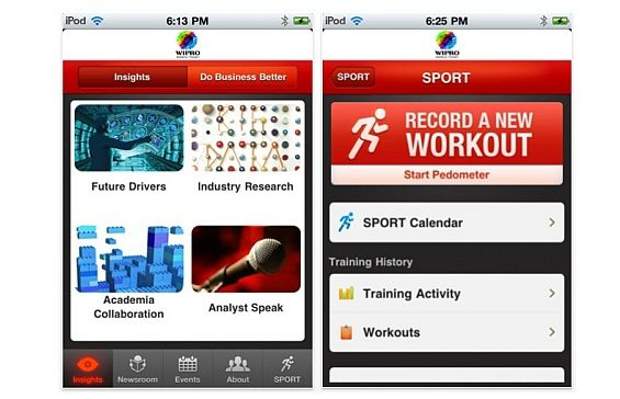 There is also a list of current and past company events and a section dedicated to information about Wipro. Wipro Buzz also has a 'Do Business Better' section where Wipro Technologies offers relevant advice to other firms.
There is also a sports section that has a built-in digital pedometer and a route mapping feature for regular runners, a good inclusion to keep the top executives healthy too. The application has various sections including insights, events, newsroom, about Wipro and sports.
"Wipro Buzz will not only keep our customers up to date with information on the company but will also help better integration of our mobile sales and marketing teams," said Suchira Iyer, chief marketing officer (IT business), Wipro.
The newsroom section has a refresh button to load new articles. Users also have the option of looking at event details (what is it about, date, time, etc) and they can also filter them based on their venues. Additionally, the app is integrated with social media sites like Facebook, Twitter and LinkedIn.