The much anticipated Windows 8 operating system based tablets from Microsoft could be priced at around $599-$899 ( Rs 30,000 – Rs 46,000), according to reports.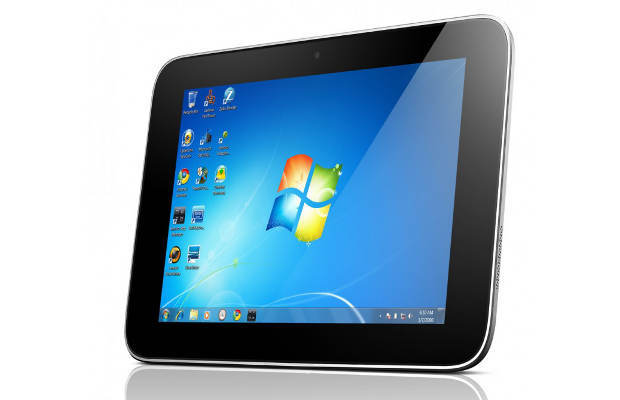 Microsoft plans to unveil Windows 8 operating system based tablets later this year. Besides, Intel plans to demonstrate its Clover Trail-W platform on those Windows 8 tablet OS running tablets. Sources at the Taiwan based notebook vendors said that the heavy price of the tablet is due to the high costs of both Windows 8 and Clover Trail-W platform.
In the second half of this year, Microsoft and Intel are expected to show the Windows 8 OS and Intel Clover Trail-W chipset running tablets. These tablets are expected to compete with the breed of Google Android based tablets that pack quad-core processors and feature full 1080p HD resolution supporting displays.
But the sources at the Taiwan based notebook makers hint that both Intel and Microsoft are struggling to lower the price of the individual products. If both Microsoft and Intel charge heavily for their products, the Windows 8 based tablets would cost as much as a good configuration bearing laptop or desktop.
Also, if the prices of the Intel chips and Windows 8 are not reduced than the other tablet makers might use Windows 8 OS with other processor makers like Nvidia, Qualcomm and Texas Instruments. So we may even see Windows 8 tablets with ARM architecture based processors in future as well.
Indian consumers will have to wait for the first breed of Windows 8 tablets till early next year. Considering the pricing strategy being aggressively followed by both Intel and Microsoft since years, we would say &#151 be ready to be surprised with the price tag.