WhatsApp is reportedly working in a picture-in-picture mode for video calling for Android O. The update will be available for WhatsApp beta Android version 2.17.265 and it might be available for smartphones that will run on the upcoming Android O update.
WABetaInfo has shared a screenshot on Twitter that suggests the upcoming feature will let users minimise the video call window into a smaller screen. This would probably help to use the rest of the features like chats etc., while they are still on a video call. However, it is currently unknown whether this function will be valid for group conversations. Also, it is not known whether the video will be paused when a user minimises it.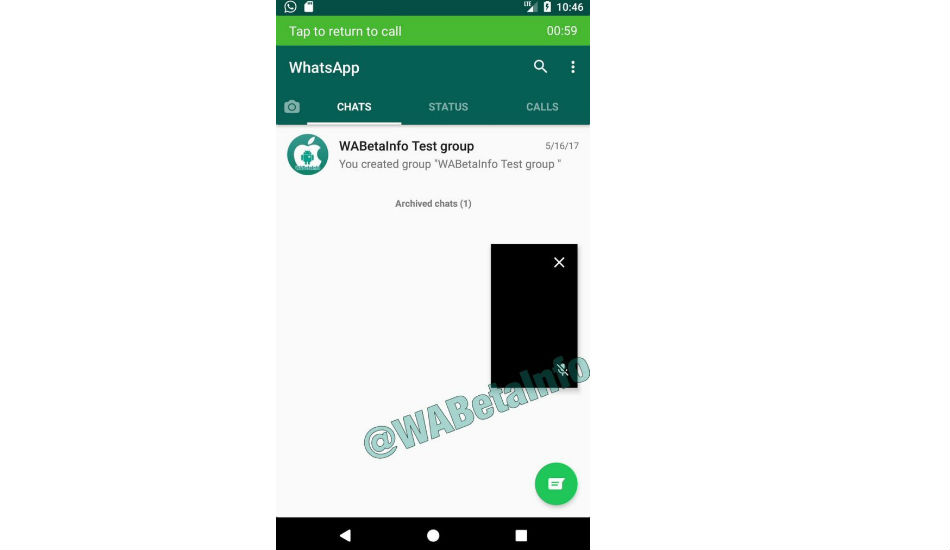 Previously,
WhatsApp rolled the ability to send any type of files

through the messaging application. The brand has also introduced new media bundling feature along with some various design improvements for voice and video calls. The latest update is available on Google Play Store.
Starting with file transfer, users can send any type of files to other users through this feature. All you need to do is open and tap attachment to send the said documents. Earlier, the brand allowed users to send and receive different docs files and PDF, but now users can also send different files like a .apk file etc. The feature was earlier available for beta users, but now it has been launched officially.
You might also like this:
Moving on, users will be able to bundle files together and send it others. This means, If you send or receive multiple photos or video in a chat, they will be automatically be grouped together as an album, creating a tile display within your messages.
When a user taps on the album, he/she can see the collection of photos and videos in full screen. Earlier, this feature was only available for iOS users. Further, the Facebook-owned messaging app has rolled out chat formatting feature. So, while typing text in a chat, one can tap and hold to select the text to easily bold, strikethrough, or italicise it.
Other than this, one can swipe up to see all photos and videos in the in-app camera. WhatsApp has also changed the design of voice and video calls. Users will now have swipe up to accept or decline a voice or video calls.