Facebook-owned WhatsApp is prepping to bring a host of interesting features for its users pretty soon. The company is reportedly working on introducing QR code and Add contact feature. The features are still under testing and cannot be accessed by Android and iOS users.
As per a report of WABetaInfo, the features will allow the WhatsApp users to quickly generate a QR code for their contact information using which, other WhatsApp users will be able to add it to their contact list.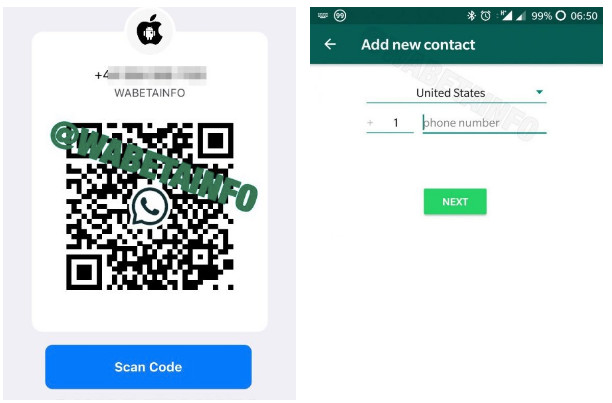 WhatsApp will be adding a new "Add Contact" UI to its application alongside the QR code feature. This new feature will allow the users to choose the country where the user is located. WhatsApp will automatically insert the country code, then you can insert the phone number after which WhatsApp will automatically show if that user is on WhatsApp or not. Further, the user will be able to add that specific contact to their WhatsApp contact list.
Apart from this, WhatsApp is also testing QR code functionality for contact sharing which will allow the users to save a contact on scanning a code. WhatsApp users will be able to generate a QR code with their contact information. When the contact QR code is scanned, WhatsApp will automatically fill all the fields and the contact will be directly added to your address book.
When you generate your QR code the first time, WhatsApp gives the option to revoke it. When someone tries to add it, the revoked QR codes will appear as expired. According to the report, you can revoke your WhatsApp QR code unlimited times.