WhatsApp and Reliance Jio have announced an educational campaign across India with a focus on showing people how to use WhatsApp on JioPhone. The move comes several months after WhatsApp was found to be taken advantage of during mob lynchings across the country that arose due to the circulation of fake messages.
Just a month after WhatsApp Messenger was rolled out JioPhone and JioPhone 2, both companies are looking forward to hosting an educational campaign that will start on October 9. Reliance Jio and WhatsApp will both travel across the country, visiting 10 cities in different states that include the likes of Rajasthan and Uttar Pradesh in a hope to teach users how to responsibly use WhatsApp to connect with family and friends in a secure and reliable way.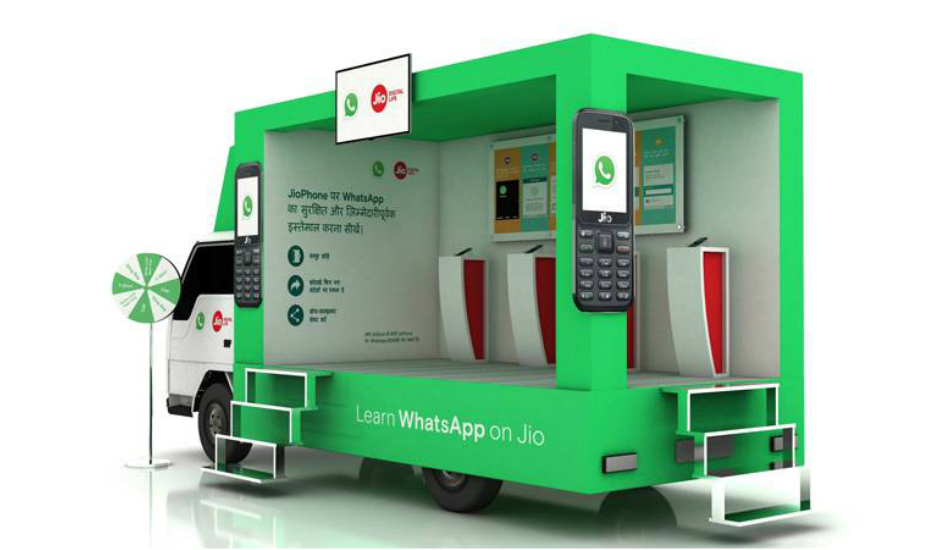 There will be events in each of these 10 cities, one of which will street plays that are the most popular art form of outreach in these regions to help guide a larger mass. There will be informative leaflets and video tutorials which will be distributed by both the companies online and offline, in 11 different Indian languages including Hindi, Bengali, and Marathi.
Earlier last month, WhatsApp announced that its messaging application will be available for JioPhone users across the country after it built a new version of its messaging application designed to work on KaiOS operating system. Like its applications on iOS and Android, users were able to send and receive texts, photos and videos with the new app as well as record and send voice messages, all with end-to-end encryption.
Weeks later, Reliance Jio also rolled out a KaiOS-specific YouTube app for JioPhone and JioPhone 2 users in India allowing users to watch videos with a similar experience like the one on an Android smartphone.