WhatsApp has released a new app update loaded with several interesting features for the Apple iPhone. The new WhatsApp version 2.11.9 app for the Apple iPhone devices. The popular mobile instant messaging WhatsApp version 2.11.9 app is already available in the Apple App Store. The features added with this update are currently available only for the iPhone. We expect WhatsApp to release the Android version of the app with same feature in the near future.
WhatsApp for iPhone has been updated with several new features which are currently meant for the iOS platform. The new WhatsApp version 2.11.9 update brings one of the often demanded feature is the Chat Archiving which allows the users to archive their chats and the groups for referring them later.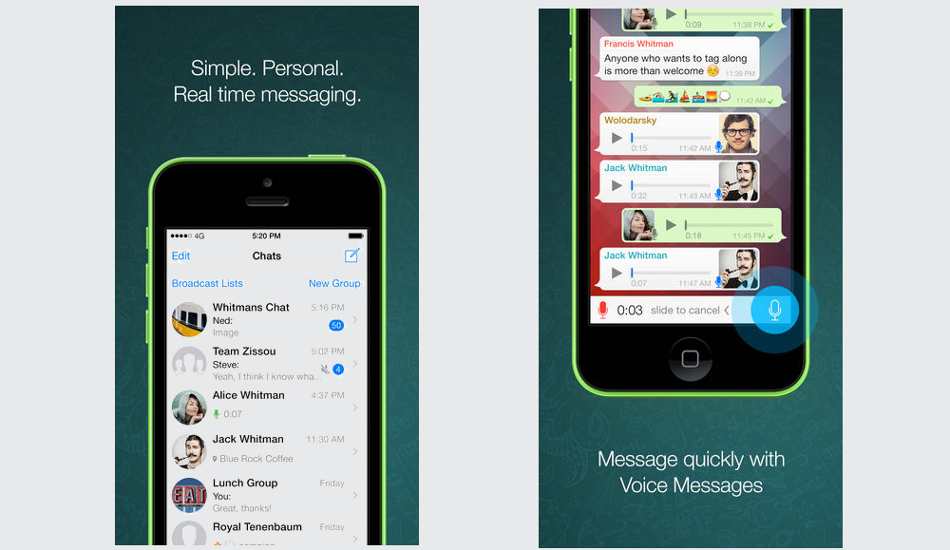 Users will be able to add captions to photos and videos before sharing them with friends – there goes a jab to Snapchat. Also, the videos can be trimmed before sharing them. The iPhone 5s owners can also share their slow-motion videos. Do note that WhatsApp allow sharing videos that the option of trimming the videos might show up for a large sized file. Also, the videos will be automatically compressed in order to deliver it faster.
Finally, the iOS version gets the fast camera access button right next to the text input box. Location sharing has been improved with drag and drop function of the pin to share a map which can also be in Satellite and Hybrid map viewing mode. New wallpapers and notification tones can be added.