Popular cross-platform instant messaging service WhatsApp plans to charge for the free service on subscription basis.
Jan Koum, chief executive officer for WhatsApp, said that there won't be any desktop app of WhatsApp and that all new users on iOS devices who register for WhatsApp will get to use the service for free till one year. Currently, the WhatsApp is available for the iOS devices with $1 price tag from the Apple App Store.
The WhatsApp is a popular cross platform messaging service with presence on several mobile platforms. The company offers first year of usage for free for the new registrants. Once the period lapses, the users will be sent a reminder to purchase the storage space at a nominal cost for yearly, two yearly or five year subscription at a go.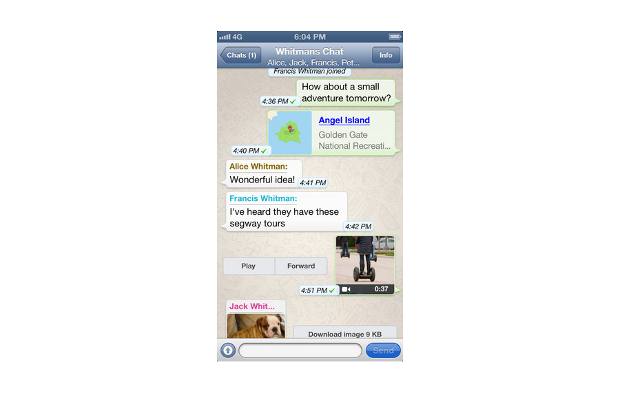 WhatsApp has been extending the yearly usage for about two years now and has not charged anything except for the App to the iOS device users. Now the company has plans to charge for the services offered and users will have to pay as low as $1 annually. Such a low cost is nothing for a user but a huge gain for WhatsApp.
Koum stated that the company is relaxed on dates, but definitely this year. It's on the road map.
With the new subscription model, the iOS device owners are bound to expect bit more such as online storage for their images and messages. It would be nice if the app could add bunch of new features such as auto-complete for the contact name in Group Chat.
Meanwhile, the Android and Windows Phone users will continue to enjoy the free service for a while at least.