The Facebook-owned messaging platform, WhatsApp has launched a new feature via Google Play Beta Program that will let users switch from a voice call to a video call or vice versa. The feature is available in the latest beta version of the app with the version number 2.18.4.
The new feature was spotted by WABetaInfo, which says it is currently only available to people who have signed up for the beta version of WhatsApp. Currently, the feature is only available for Android users and it is expected that the feature will be available soon for all iOS users as well.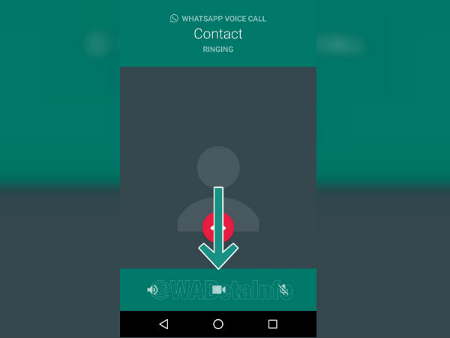 WhatsApp has introduced a dedicated button to switch from video to voice call or vice versa. If you want to switch to a video call in the middle of a WhatsApp voice call, you just need to tap that button to make the switch.
Once you tap the button, a request will be sent to the person on the other side, asking if he or she wants to switch from voice to video. If the person accepts the offer, the call will be switched automatically from voice call to video call or vice-versa. And in case the person rejects the offer, the voice call will continue as normal.
You might like this
Currently, you need to first end a voice call and go back to the chat to make a video call. This new feature will definitely save a lot of time that you spend while switching between calls.