WhatsApp seems to be working on a host of new features through which one can track friends, edit and recall messages and more. The recently leaked beta app screenshots reveal that users will now be able to track your friends in real-time and the company is planning to roll out this feature soon.
As per a tweet by WABetaInfo, a new Live Location Tracking feature has been found on both the Android and iOS Beta versions 2.16.399 and version 2.17.3.28 respectively. The feature will allow users to track the whereabouts of group members in real time.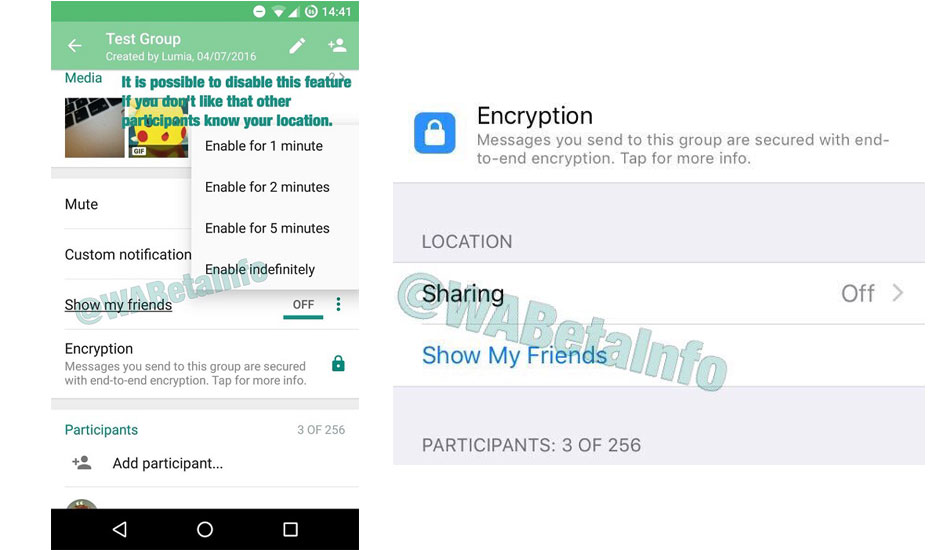 The new feature can enable for 1 minute, 2 minutes, 5 minutes or can be enabled indefinitely. This comes in handy when you want to see whether your friends has reached a particular location or not. The feature can also disabled.
See also:Moto G5 spotted on FCC, case renders also leaked online
The Facebook-owned messaging app is also planning to add a new edit and revoke feature. The leaked photo suggests that one can edit the message that has been sent but not yet read by near and dear ones. Other feature known as recall, will allow users to revert a message that has been sent but not read. The tipster says that both the features are disabled by default.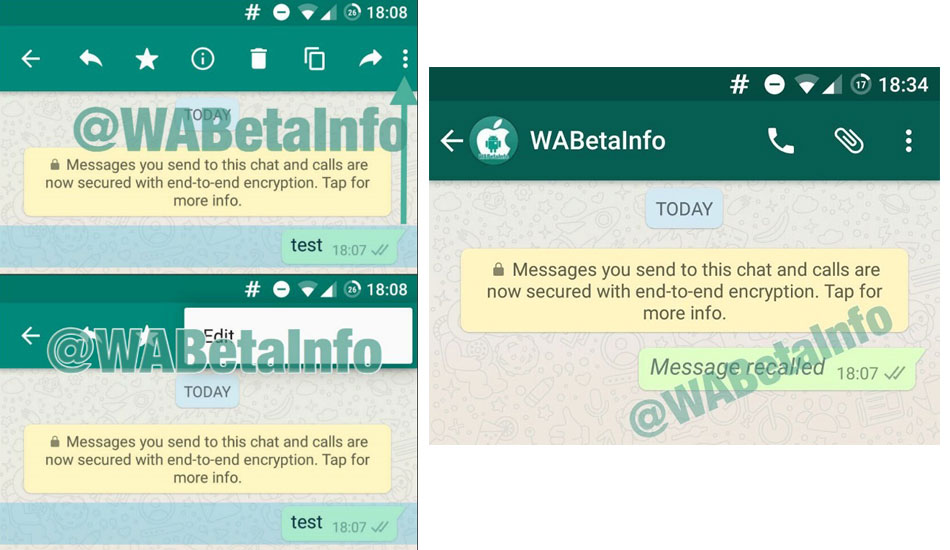 Earlier, the company introduced a new update for iOS users through which one can queue messages when offline or in poor connectivity. The latest update also extends the media sharing limit from 10 to 30. Another effective feature which has been added with this new update is the improved 'WhatsApp Storage Usage' menu. Apart from getting all the information about which chat (group or individual) is taking up most of the space, the new menu now lets you delete the content right from the Storage Screen itself.
Image Courtesy: @WABetaInfo