Smartphone manufacturers have started stating during their product launches and briefings that their smartphones come with extra RAM apart from the hardware RAM that is already present on the phone, and it is called Virtual RAM. But what is Virtual RAM, how it works, who offers it, what are its benefits and some more questions are still burning queries of users that need to be answered. So here's everything you should know about the feature.
What is Virtual RAM?
To understand what Virtual RAM is, you first need to understand what RAM is. RAM is a volatile memory in your smartphone that helps the apps load and run for longer periods of time. Whenever you open an App (a process), the process will be stored on the RAM on your smartphone so that whenever you decide to open that app again, your process resumes from you left it off.
RAM basically allows you to load apps quicker without much lag or delay. Coming back to Virtual RAM, it is a feature built into the OS of the smartphone where the system will treat a specified amount of internal storage as RAM. As this RAM is Virtual, it isn't physically present on your smartphone in comparison to the actual hardware RAM.
How does it work?
Now that you have understood what Virtual RAM is, lets come to its uses. Virtual RAM actually doesn't come into play until the hardware RAM is struggling in keeping the apps in memory. For example, you have opened 10 apps on your smartphone with a mixed RAM effect, meaning some have dynamic tasks that need to be performed in the background for smooth usage and they are heavy on the RAM.
On the other hand, some are light on the RAM which means they don't have much tasks to perform in the background and can be closed easily. Now, what Android does is that whenever an app it thinks doesn't have a priority use case or is the oldest one running, it closes the app to make space for new apps to run efficiently in the hardware RAM.
This is where Virtual RAM is used. After the hardware RAM runs out of space, the OS shifts some processes that don't have dynamic tasks to perform, to the internal storage based RAM. This means that if you open a game after opening those 10 apps, say Call of Duty Mobile, the app that doesn't have many dynamic tasks to perform in the background, such as a Calculator, will shift to Virtual RAM.
Now, you may be thinking why doesn't the OS shift the game to the Extended RAM instead of the calculator. This is because the internal storage is much slower compared to the hardware RAM that can run the heavy game/app without any difficulty.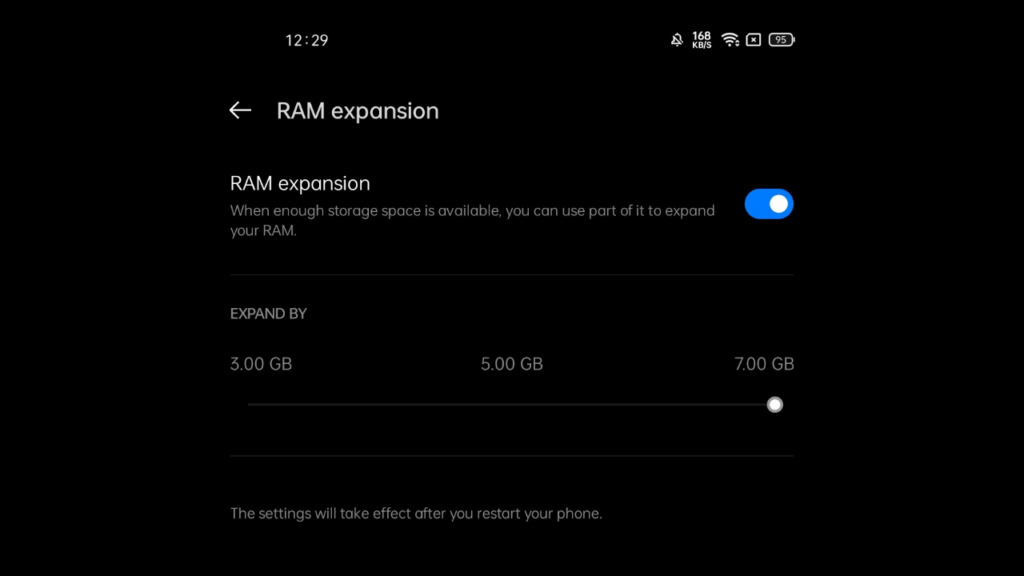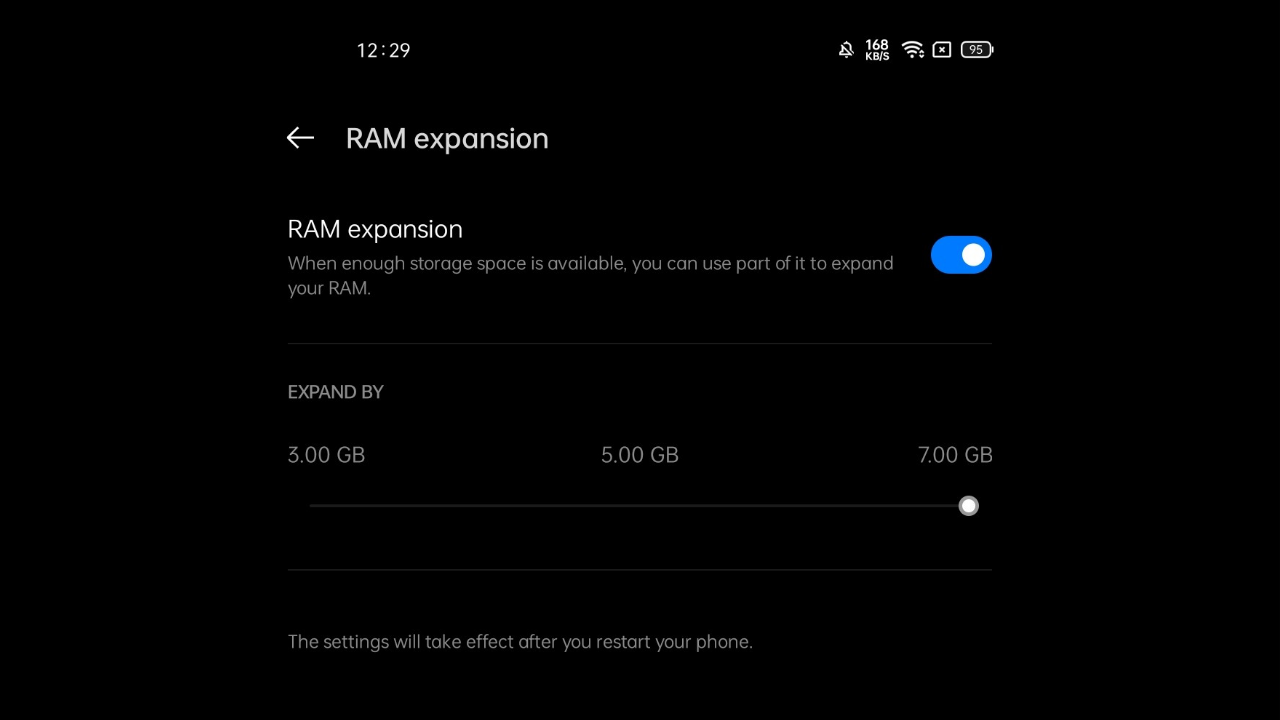 The amount of virtual RAM can be specified by you or can be pre-determined by the OEM of the smartphone. Companies such as Oppo give you an option to choose how much of the internal storage should be treated as RAM, where the amount could go up to 7GB. Some companies don't give this option and by default treat a specific amount of storage as extra RAM if you decide to turn on the feature.
Is it useful?
Yes, Virtual RAM is useful but only to some extent as people won't know when it's in use or may never require it to work. Mid-range and flagship smartphones that come with 6GB or 8GB of hardware RAM may never require the extra storage based RAM to come into play. However, on budget devices that have 4GB or less hardware RAM can use this feature up to its full potential as the RAM Management does become more efficient with the use of Virtual RAM.
One shouldn't consider a device with 6GB hardware RAM + 2GB Virtual RAM equivalent to a smartphone with 8GB of hardware RAM. This is because the smartphone with 8GB of RAM will always have an upper hand as hardware RAM is much faster than virtual RAM.
What brands are offering this feature?
A bunch of brands are offering the Virtual RAM feature with their own monikers such as RAM Expansion, Extended RAM, RAM Plus, Dynamic RAM, etc. These brands include Oppo, Vivo, iQOO, Samsung, Realme and OnePlus. One of the major brands, Apple, also has a provision of virtual RAM for app developers where they can implement it while making their apps. However, Apple doesn't advertise the feature the same way they don't talk about RAM.