WeChat, the popular multi-messaging application provider, today announced the release of WeChat Games 5.1 version and AskMe Official Account on WeChat. 'WeChat Games' allows users to discover new addictive games, share scores, post their achievements and compete with their fellow WeChatters. On AskMe Official Account on WeChat (WeChat id: AskMeSearch), users can get easy access to local searches, deals and classifieds at their respective locations while remaining within WeChat.
WeChat Games version 5.1 comes with four games – 'GunZ Dash', '2Day's Match', 'Craz3 Match' and 'Pencil Pilot'. Users can discover the games on WeChat and can download on their smartphones separately from the respective platform app stores. WeChat users can play the games, share their scores, post their achievements and invite their friends.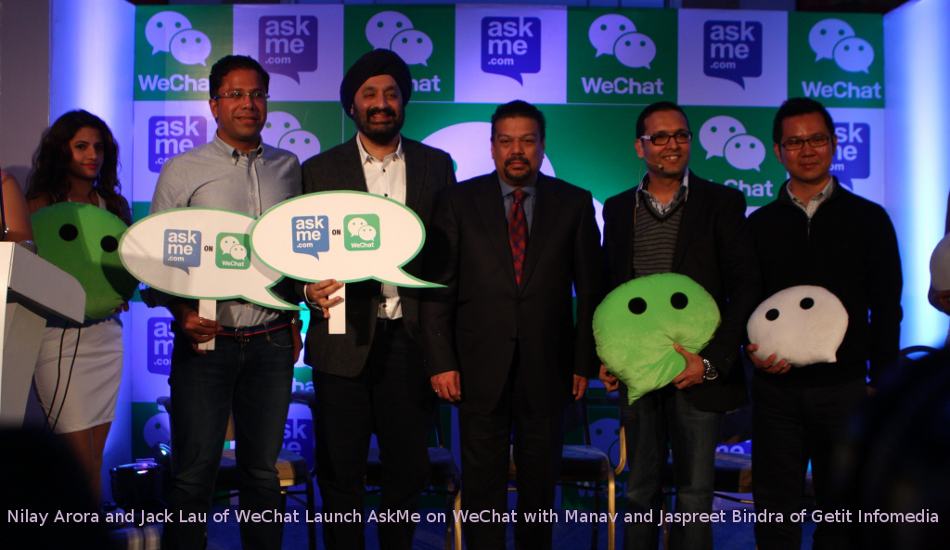 The games are also enabled with location based services, by which the users can challenge their nearby friends and other users on WeChat. "Game lovers on Smartphones can play these action, adventure and puzzle based games through WeChat and stay hooked all day. Users can also buy add-on items though in-app purchases to bolster their in-game capabilities," the company said in a press release.
Along with this, WeChat version 5.1 brings enhancements such as capability to increase group chat members to 100. It also now comes with a feature called 'StoryCam for WeChat' which is actually a photo editing app and earlier was available as an independent application.
Meanwhile, with new AskMe integration, WeChat users can now "able to access online information on SMEs across local search, deals and classifieds through their WeChat application.
"People can post their classifieds through voice apart from web and mobile and these ads will now be available to WeChat users in India. AskMe will also provide information on the trending restaurants, deals of the day. It will also feature classifieds on vehicles, mobile, property and jobs. For the first time SME/Merchants would also be able to reach out to their audience on WeChat," the company further added.