9X0, an International music channel which has a music channel in the name of 9X Media, has announced the launch of a new online music store. The online store, developed in association with Delhi based web content developer – Techzone, allows users to download international and Bollywood music onto their computers and personal devices like mobile phones.
The music store can be accessed from mobile phones by typing www.9XO.56060.in on the mobile web browser. Techzone has also created WAP Portal from which one can download videos, wallpapers, ringtones and audio packs. Users can SMS '9XO' to 56060 to download these contents.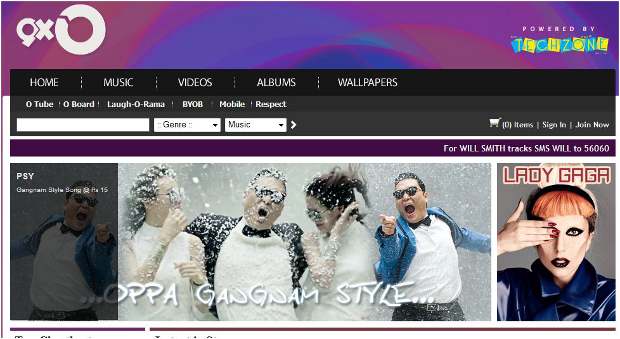 The WAP site will offer classical Bollywood hits from movies including Sholay, Abhimaan, Silsila, etc. The WAP destination offers full songs, dialogues, wallpapers, videos, and audio packs. Users can SMS APJ to 56060 to access and download the content.
The charges for downloading a wallpaper is Rs 10, while a full song will cost Rs 15. To download a complete album, users will need to pay in between Rs 99 to Rs 199 depending on the number of songs in the album.
The pricing is on the higher side considering services like Nokia Music that offers songs for Rs 1 (currently most users are getting it for free). There are several such other services which are available. However, Techzone claims that it offers better quality.