PC accessories brand, Wacom has announced the launch of its Wacom Bamboo Paper application for Android devices. The application allows Android devices to get advanced note taking capabilities that Wacom has perfected in over the years.
The company has tied up exclusively with Samsung and has made that application available as of now for only Samsung devices. Samsung Note, Note 2 and Samsung Galaxy SIII are the devices that will initially be getting the first hand experience of the application.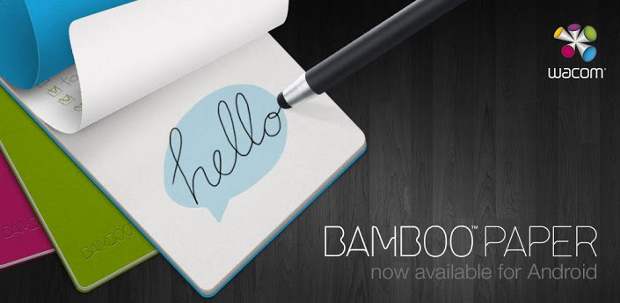 Users of these devices can now make use of the Wacom app to take notes and access them at a later stage by simply flipping through its pages. The application works with normal device stylus as well as through finger inputs but to really explore the true potential of the application users will need to buy an additional stylus for their devices that will also be made available through Wacom dealer across the globe.
Going forward, similar capabilities are likely to be added to other Android devices too. Wacom till now has only announced the availability of the application for just the three of the Samsung devices.
With this application, users will be able to get Galaxy Note type functionality which will be much more useful for devices with a bigger screen size. The roll out of the app for newer devices other than the Samsung devices is expected to begin from next month onwards.