Vodafone today announced the roll out of its 4G network in Karnataka, beginning with Mysuru. In December 2015, Vodafone first introduced its 4G services in India in Kochi, Kerala.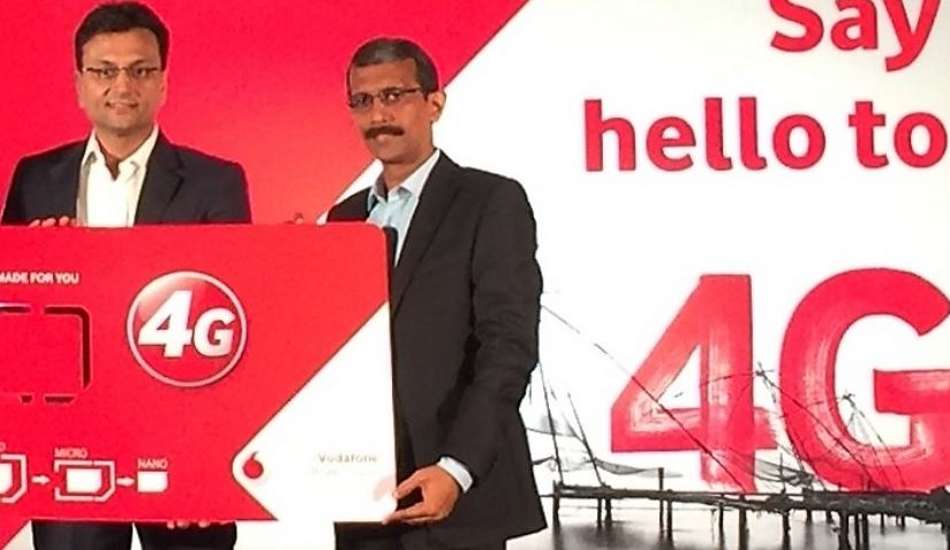 For its customers in Mysuru, Vodafone is offering free upgrade to 4G for customers along with high-speed 4G SIM. Besides, it is offering free unlimited movie subscription for 3 months, free unlimited music streaming on Vodafone Music, 100% extra data for all 4G RED customers for 3 months, 100% extra data for 1GB and above 4G recharges for prepaid and 100% extra data for 1GB and above 4G postpaid packs for 1 month.
As a 4G pre-book offer, Vodafone is also offering 1GB of 4G data for 10 days. Users in Mysuru can opt from packs ranging from a trial pack of 120MB at Rs 29 to a bonanza pack of 20GB at Rs 2,499.
Mysuru users can instantly swap their 3G SIM for the Vodafone 4G SIM at all Vodafone stores and select retail outlets. You can also request for a 4G SIM through call centre or can SMS <4GSIM to 199> for the same following which Vodafone promises to deliver the 4G SIM on the same day to the user's residence if the request is made before 4 pm that day.
Announcing the launch of Vodafone's 4G service in Mysuru, Karnataka, Suresh Kumar, operations director –South, Vodafone India said,"We are delighted to launch our high-speed 4G services in Mysuru, Karnataka that enable our customers to experience the most advanced wireless broadband experience available across the globe, today."
He further added, "Beginning with Mysuru, we will soon expand our 4G coverage across the state in a phased manner to cover important business and tourism centres including Bengaluru, Mangalore and Hubli."
Vodafone also promised to roll out 4G services in Bengaluru, Mumbai, Delhi and Kolkata before March 2016. "Testing of 4G services in these locations has already commenced successfully and Vodafone India has partnered with leading global technology service providers for the network roll-out," the operator said in a press note.