Vodafone India has launched a new BlackBerry service plan &#151 Go BBM, for its prepaid and postpaid customers in India. The Go BBM service offers unlimited access to BBM (BlackBerry Messenger) at Rs 5 per day or Rs 129 per month for prepaid, and Rs 129 per month for postpaid subscribers. Vodafone will make the Go BBM plan available from next week.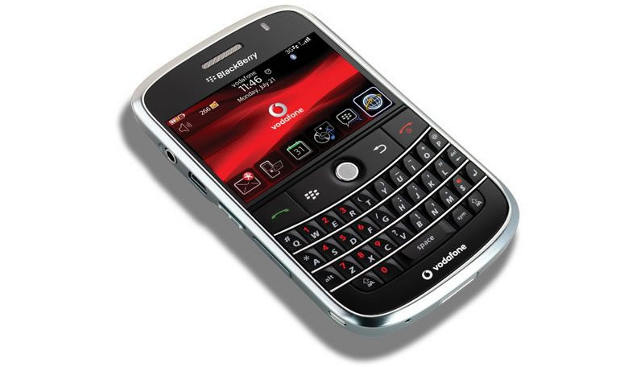 Every Indian has experienced the craze of using a BlackBerry smartphone for its BBM service which is not only intuitive but also quite unique. BlackBerry Messenger is an instant messenger that comes pre-installed natively in all BlackBerry smartphones. The BlackBerry Messenger offers several interesting features including message delivery and message read notifications. Apart from that, it is also usable to send/share images, files, voice notes and other things with other users and group of users.
With the new Go BBM service offer, Vodafone clearly aims at embracing younger crowd and users who wish to stay connected with their loved ones all the time.
Vodafone also rolled out an introductory offer for all its subscribers. On the purchase BlackBerry Curve 8520 and BlackBerry Curve 9300 handsets, consumers will get to enjoy unlimited access to BlackBerry services for a year from the date of purchase. This offer till is valid only till February 2012.
The Go BBM service is meant for Vodafone subscribers and also consumers who wish to subscribe for a new connection. Prepaid users can choose either Rs 129 per month plan or pay Rs 5 per day while the postpaid users can enjoy the BBM service at Rs 129 per month.
Kumar Ramanathan, chief marketing officer, Vodafone India shared his views on this new service saying, "Our Go BBM plan aims to extend the BBM service to our customers across segments at affordable prices. BBM is a powerful and popular service used by a significant segment of our customers to stay connected and we are confident that this service will gain further popularity with this new plan."
In a way, Vodafone has taken a dig on offering only BlackBerry Messenger service at an affordable rate and will in a way push the competing mobile operators to come up with similar plans. Several first time BlackBerry users often complained about the costly premium plans (BlackBerry Internet Service) even after purchasing the handset from their telecom operators. Now the handset makers and Vodafone have realised the potential of pulling in more user-base.
Sunil Dutt, managing director, Research In Motion India, said, "We are pleased to work with Vodafone to offer the rich communications features and unique user experience of BBM in an affordable service plan to BlackBerry customers in India."
Off lately, the BlackBerry smartphones have become the new fashion quotient and BlackBerry Messenger has in a way replaced the SMS service for many. Constant connectivity and the ease of communicating have truly drawn attention of several Indian consumers.