Multi-platform messaging and Voice over IP calling app Viber has released a new 4.0 version update for its app for iOS and Android platforms. The new Viber 4.0 version introduces the Sticker Market that will include sticker bundles – free as well as paid. Update has been optimised for the Android tablets and brings better notifications for Android 4.0 ICS or higher update running devices. The Viber 4.0 update also brings the Push To Talk function to the Android and iOS platform.The company has not shared information on adding these features to the Viber for Windows Phone and BlackBerry platform.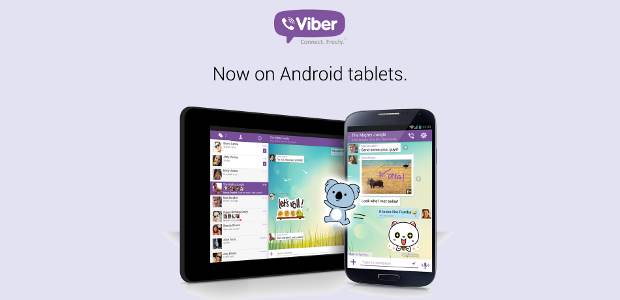 Viber is a multi-platform instant messaging service that is available to all major mobile platforms and even on desktops. Users can send text messages, photos, video messages, share locations and even make high quality calls to other Viber users. The new Viber 4.0 version update arrives initially for the Apple iPhone and Android platform.
"This version of Viber is all about expressing yourself in more fun, exciting ways. Our new Sticker Market offers over 1000 unique, fun, expressive characters, many of which were designed specifically for our users in Asia," said Talmon Marco, chief executive officer, Viber.
Sticker Market
Most important feature in this update is the new Viber Sticker Market that will bring library of over 1000 fun and playful stickers that would be offered for free and some at a cost. Viber Sticker Market will also feature some exclusive content into timely events and holidays – such as approaching Holiday season, throughout the year.


The Viber users are already aware of the Viber's signature mascot – Violet. The new update brings two more characters – Mayo and Blu along with several other personalities to expand the sticker cast. Stickers are the next major thing in the Instant messaging because Facebook, Hangouts, Line and WeChat are already offering such content through respective services. The Viber Sticker Market has opened up new avenues for the users to have more fun over IMs and company can make some cash. Also, this indirectly probes the WhatsApp and BlackBerry Messenger users to demand Stickers.
Push To Talk
Push To Talk is the hardware feature that has existed on select phones since a decade but hardly being used. The Viber 4.0 version update brings Push To Talk function that will allow users to send short voice messages quickly and almost real-time (this is mostly dependent on the data connection strength).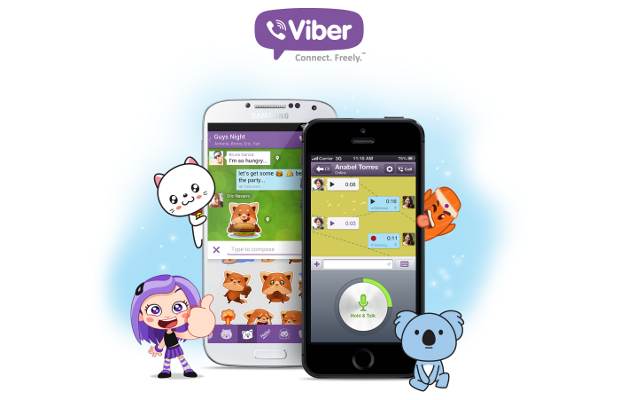 Viber boasts of breaking the rudimentary four step process of Push To Talk function with a new easy process. Typically, Push To Talk requires the user to record a message and send it as a short voice note. Then the recipient downloads and plays the message. Viber claims of jumping these four steps and have made it real time to reduce the response time from 45 seconds to about 4 to 6 seconds. We are yet to test out this speedy Push To Talk function.
Support for Android Tablets and other optimizations
Group Chats are now quite popular and Viber boasts of allowing up to 100 participants in a typical group chat. Any message received can be forwarded quickly to another contact and group. The Conversations can be decorated with new custom backgrounds from gallery.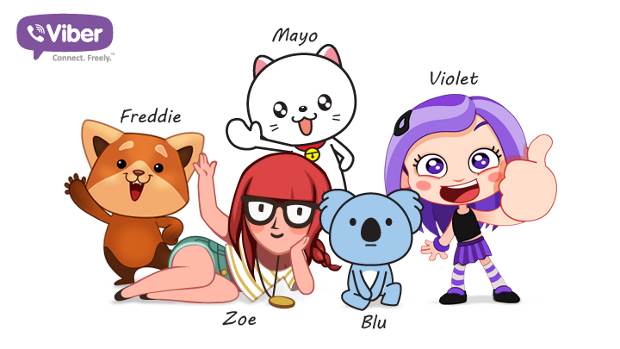 For the Android devices, the Viber 4.0 version brings improved notifications and ability to use Viber messaging while on Viber voice call. Now the Android tablets will be able to enjoy Viber conversations and calls (over Wi-Fi/3G networks) as well. Now the circle syncing messages between mobile, tablets and desktop inching closer to completion.
Viber is one of the handful of messaging and calling services that covers all major platforms excluding the web interface.