So here is Valentine's Day and if you are still struggling to decide how to go about expressing your feelings to your love, then here are some apps that will show you the way.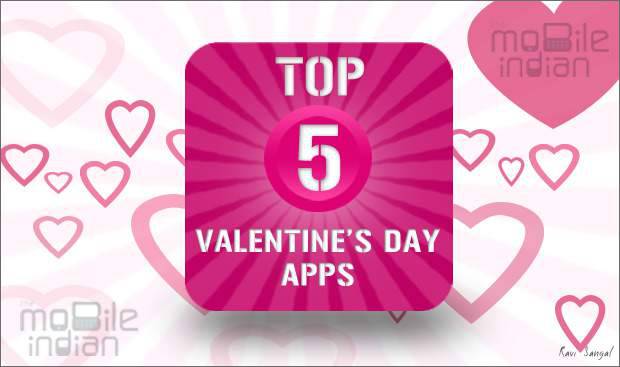 Angela's Valentine
Okay, here is an app that may help you express your feelings differently this year. Do you remember the famous Talking Tom? Well, this app features Tom as well as a female animated character called Angela.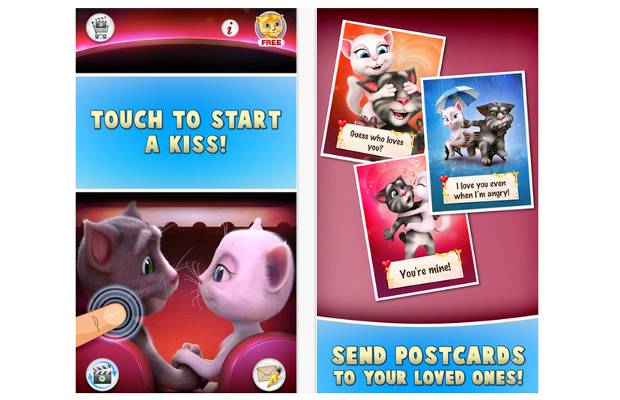 The app has lovely animations showing Tom kissing Angela and it has ten postcards that you can send to your love via email, MMS, Facebook, Twitter, Google+ etc. There are two videos as well featuring these two characters.
The app had already been downloaded by over 23,000 Android users while this story was being written. It is available on iTunes as well for Apple devices.
Love Letter Pro
This is actually a wallpaper application and is priced at Rs 52.60, but if you want to impress your Valentine by any means this V-Day, spending fifty rupees should not be an issue.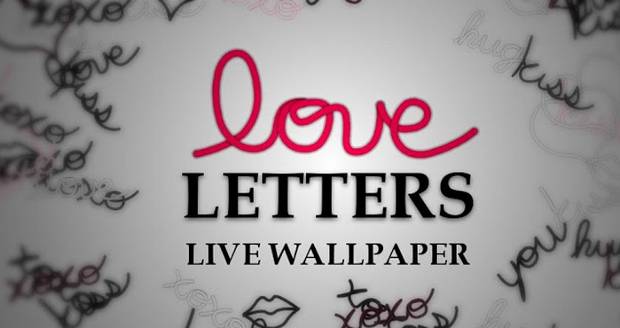 This app comes with themes like Candy Coated, Chilly, Chocolate, Graffiti, Hearts, Subtlety and Watermelon to set the mood.
You can take a screenshot of these wallpapers and send them to your loved ones to impress them as well.
Where's My Valentine
Maybe you've had enough of wallpapers and postcards and the main question is how to use your time to the maximum on V-Day. Well, here is a game from none other than Disney. Disney has clubbed the two famous characters Perry and Swampy – of Where's my Perry and Where's my Water games, respectively – to create this new game just for Valentine's Day.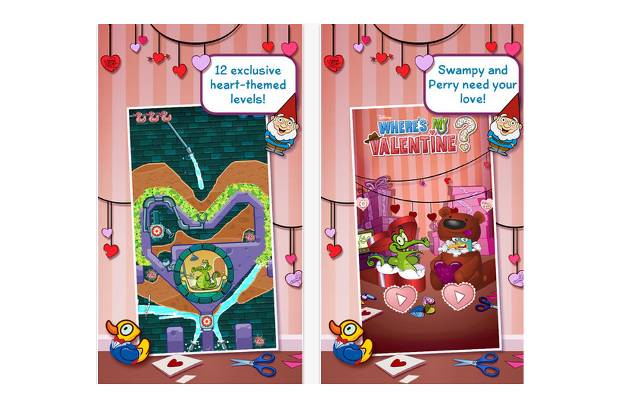 The game has 12 exclusive love-themed levels starring Swampy and Perry. The storyline is simple – Swampy and Perry need love and you have to give them some. We do not want to reveal the gameplay as that would spoil the suspense, so why wait, go and download the app from the Google Play Store or from iTunes if you have an Apple device.
Saavn
There could not be an occasion in India without songs so we recommend this app, which lets you listen to your favorite Bollywood, Hindi, Tamil, Telugu, Marathi, and Gujarati music anytime and anywhere. Remember, to play this app you need to have an active data connection.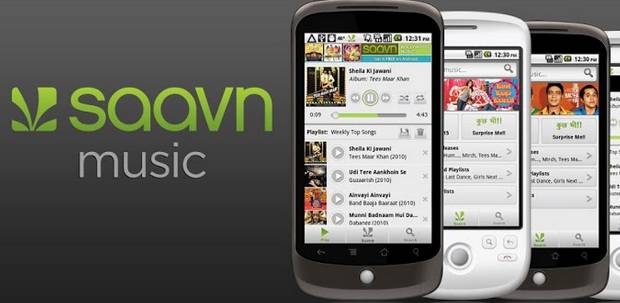 It is also available for Apple devices from the iTunes app store. You can read the review of this application here.
Valentine Day Recipes
There is a saying that the way to a man's heart is through his stomach. There is also a universal truth that a girl loves a man who can cook. Therefore, this app, which is available from iTunes for Apple devices only, is for both sexes. Dinners on Valentine's Day are special and if you are wondering how to pull that off, this app can be of great help.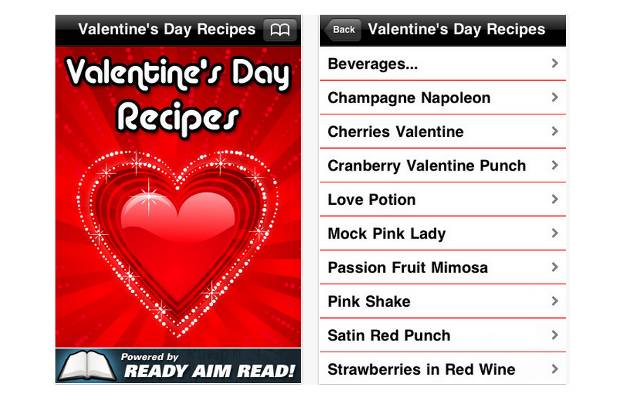 As its name suggests, it provides 140 delicious Valentine's Day recipes that are a perfect way to celebrate a special relationship or just to treat yourself and your family.
There is a Cocktail Flow – Drink application on Google Play for Android devices as well, which features beautifully presented drink recipes with step by step guides.