The tablet PC market is currently dominated by high end tablets like Samsung Galaxy tabs, Asus Transformers and Apple iPad at the top end and Fly Vision, iBall Slate, and Reliance 3G tabs at the bottom.
While high end tablets offer performance that attracts users, their high price deters many people. On the other hand, low end tablets are thought affordable, but their performance leaves a lot to be desired.
This situation is likely to change with Asus, Acer and Amazon likely to launch tablets that perform like high end tablets, but are priced closer to the low end.
Here are five tablets that are likely to be launched this year:
Asus Memo 370T
Asus will launch Memo 370T for Rs 15,000 in the month of May. The tablet will come with Tegra 3 quad core processors, Android Ice Cream Sandwich, and a 3G SIM slot.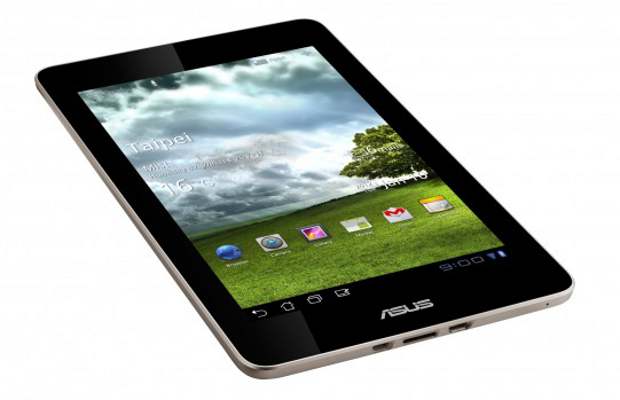 The 370T will come with 1 GB of RAM and at least 16 GB of storage. It will sport a 1280 x 800 pixel IPS screen. Besides, it will have a micro SD card reader, and micro USB and micro HDMI ports. The tablet is likely to have an 8 megapixel camera, same as the Transformer Prime.
This kind of specification backed by a reputed name like Asus available at such a price is sure going to change the tablet market head on.
###PAGE###
Acer Iconia A200
Acer has officially announced a new 10.1 inch Iconia Tab A200 tablet. The 8 GB version of the device is now being sold for $330 (Rs 17,419) while its 16 GB model costs $350 (Rs 18,474) in the USA. Though no date has been announced yet for the launch in India, we expect it to happen pretty soon.
Housing a dual core Nvidia Tegra 2 processor, the new Iconia Tab A200 will run Android 3.2 Honeycomb tablet operating system. Its 10.1 inch touchscreen display supports 1280 x 800 pixel resolution natively. Under the hood, the tablet houses a dual core Nvidia Tegra 2 SoC mobile chipset and an integrated low power GeForce graphics chip capable of 1080p HD playback. Acer has packed 1 GB of memory to run all the applications, multimedia and the OS smoothly.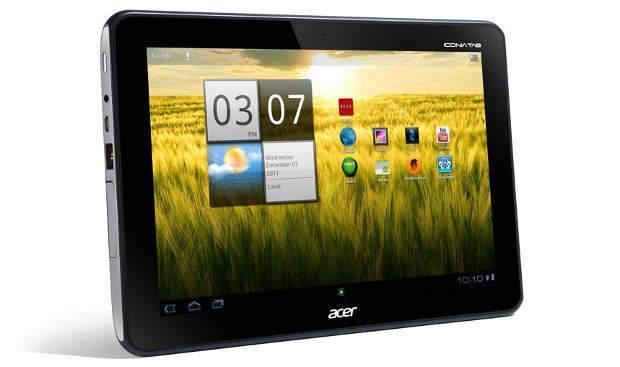 In the front, Acer has added a 2 megapixel camera that is said to be capable of performing HD video chats. Surprisingly, this 10.1 inch tablet doesn't feature any secondary camera at the back. The Acer Iconia Tab A200 will run Android 4.0 Ice Cream Sandwich by the time it is launched in India. The tablet will be a WiFi only device.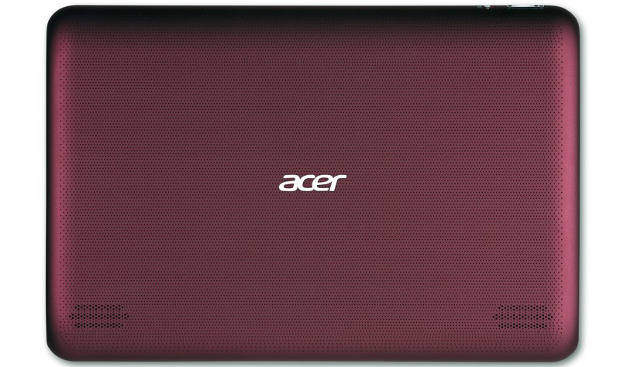 The price of the tablet is likely to fall further given the fact that Asus will also launch its Memo at a price which can be called predatory.
Acer also has a 7 inch version of the tablet called the Iconia A100, which is likely to be priced below Rs 15,000 and is expected around the same time as the A200.
###PAGE###
Samsung Galaxy Tab 2
Samsung recently announced its Galaxy Tab 2 in 7 and 10 inch versions. Both the tablets now have Android 4.0 Ice Cream Sandwich operating system and the same specifications apart from the battery and screen resolution.
The 10 inch Galaxy Tab 2 comes with a screen resolution of 1280 x 800 pixel, a 1 GHz dual core processor, 1 GB of RAM, Bluetooth 3.0 connectivity, front and rear cameras (VGA and 3 megapixel, respectively,) and 21 Mbps 3G HSPA+ connectivity. A WiFi only model will also be available.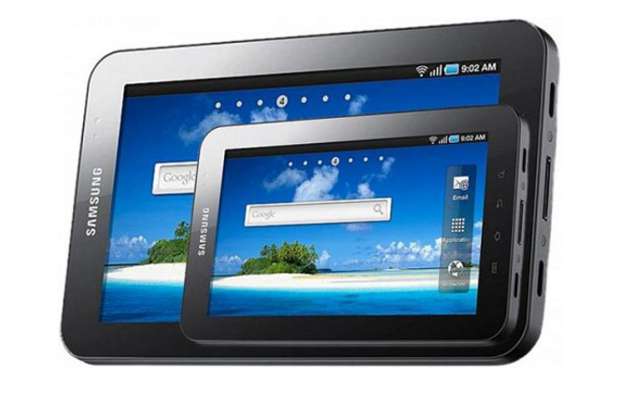 The 10 inch version of the tablet has a much bigger 7,000 mAh battery. Though the specifications aren't very exciting, the price surely is. The 7 inch unit is expected to be priced at Rs 15,000 while the 10 inch device is likely to cost Rs 20,000. Both sizes are expected to arrive in India by the end of April.
Amazon Kindle Fire
Kindle Fire is one of the best selling Android tablets. However, it is yet to be launched in India as Amazon, the sole online retailer of the tab, is still working on establishing a presence here.
With the news that Amazon is building an expansive logistics and supply chain that will support its operations in India, chances are that this $199 (Rs 10,000) 7 inch tablet with a heavily customised Android operating system will appear in the Indian market soon. The tablet is available through some websites but it will work out expensive via this channel and you will not get support.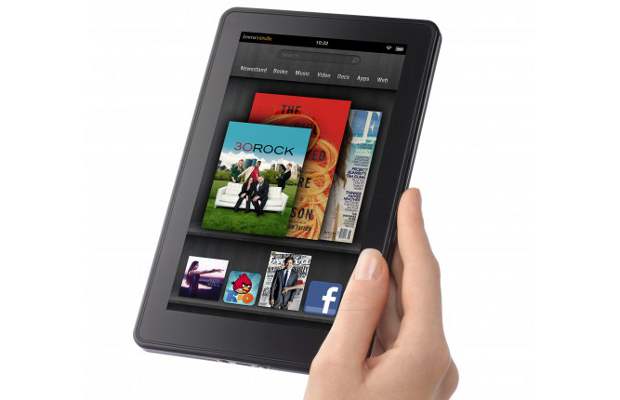 Kindle Fire tablet flaunts a nice 7 inch IPS display and houses a dual core 1 GHz processor. Amazon will offer a bunch of cloud services and storage with Kindle Fire. Under the 11.4 mm thick chassis, the Kindle Fire houses a dual core 1 GHz TI OMAP4 family processor, 8 GB onboard storage, and it comes in a WiFi version only.
Kindle Fire features a new tablet web browser called Amazon Silk that uses the hardware power of the tablet along with the power of Amazon cloud services for speedier performance.
###PAGE###
Viewsonic Viewpad e70
Unveiled during this year's CES (Consumer Electronics Show), Viewsonic Viewpad e70 features a 7 inch display and runs on a 1 GHz processor with the latest Android Ice Cream Sandwich operating system. It packs in 4 GB of storage space along with a front facing camera, 1080p HDMI output, WiFi connectivity and a micro SD slot for extra memory.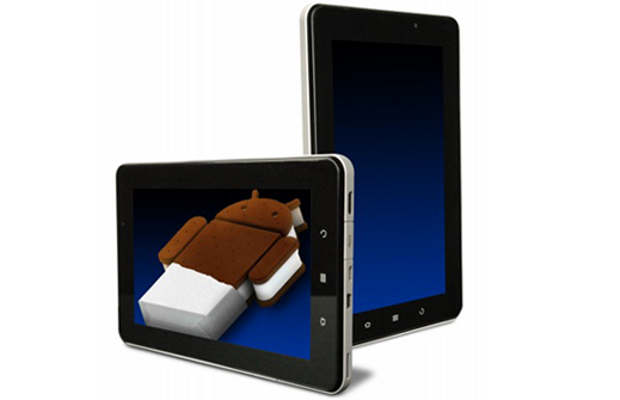 What makes it a good proposition is its price, which has been kept really low, making it the cheapest Android 4.0 (ICS) tablet so far at $169.99 or Rs 8,700 approximately.
The tablet is expected to be launched in the next few months, while the price can go slightly higher than announced. This tablet can change the low-end tablet space if it can perform according to its specification.