Get ready for an adrenaline-fueled adventure, as we take a deep dive into the most intriguing secrets hidden within the Call of Duty franchise. Whether you're a seasoned player or new to the series, prepare to be surprised and delighted by what we uncover. With each revelation, you'll gain a deeper understanding of the iconic levels, weapons, and characters that have made Call of Duty a household name. From little-known Easter eggs to jaw-dropping surprises, this ultimate guide offers a unique perspective on the beloved franchise. So let's embark on a journey to uncover the top 10 secrets that Call of Duty.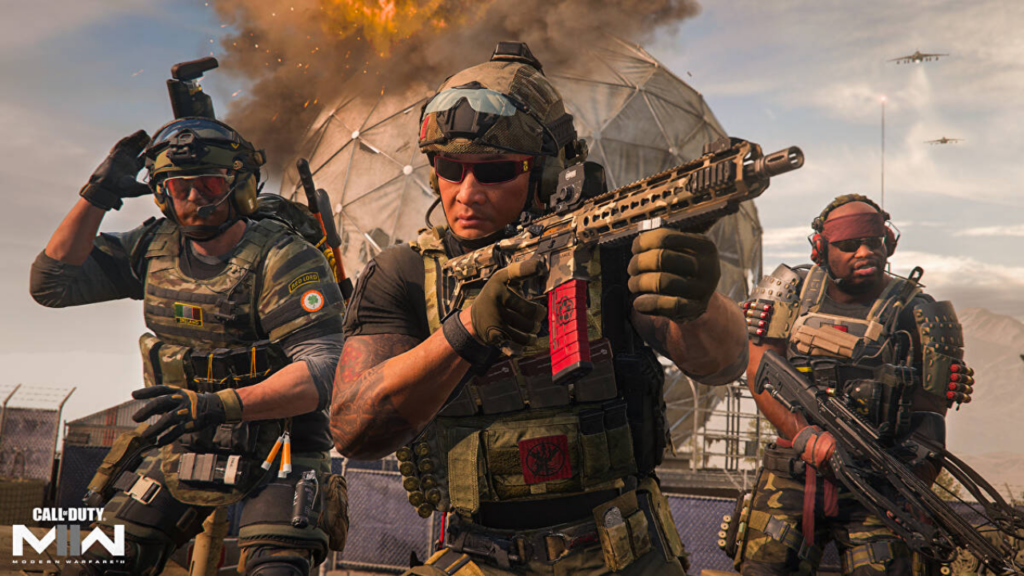 Behind the Scenes of the Series Creative Process
Have you ever wondered what it takes to create a hit game? The Call of Duty series is one of the most beloved and highest-grossing franchises in the gaming industry, and the creative process behind the scenes is truly something special.
From start to finish, it typically takes one to three years for a Call of Duty game to be developed, and that's just one instalment in the series. Extensive testing is done, including roundtable discussions with real players and developers who provide valuable feedback. This ensures that everything from game mechanics to multiplayer modes is as close to perfect as possible.
With each new iteration, the team introduces new features and content while improving existing ones so players don't get bored. Some versions, such as Advanced Warfare, were entirely redesigned from scratch, which took three years to create and featured an entirely new movement system.
Call of Duty: From World War II to Modern Warfare
Since its release in 2003, the Call of Duty (COD) franchise has skyrocketed to gaming superstardom. A favourite amongst gamers of all ages, Call of Duty's decade-spanning storylines has catapulted it to become one of the longest-running franchises in gaming history.
But did you know that COD had its beginnings in World War II? It started with the 2003 classic 'Call of Duty', featuring missions inspired by allied endeavours during WWII. Since then, the franchise has advanced through time and changed its scenery dramatically—from the Vietnam War to modern-day battlegrounds filled with near-future weaponry and tech.
This time shift takes us from battlescapes where soldiers take cover behind sandbags to scenes where high-tech drone attacks are commonplace. The transformation from one era to another reflects how far game development has come since the first COD title, making every entry a riveting experience as players immerse themselves in historical accuracy and stunning visuals.
Secrets Behind the Most Iconic Cutscenes
Anyone who has played Call of Duty knows just how iconic the soundtrack and cutscenes are. But you might not know that there are some amazing secrets behind every cutscene, from the games you've already played to the ones still to come!
Scoring the soundtrack
Did you know that the soundtracks of each game in the Call of Duty franchise are composed by Hollywood's top composers, including Lorne Balfe, Brian Tyler, and Harry Gregson-Williams? This attention to detail ensures that every scene in the game is perfectly accompanied by a custom-made score that captures the emotion and tone of the moment. With their exceptional talent and experience, these composers elevate the gameplay experience to new heights, adding an extra layer of immersion that enhances the overall gaming experience.
Creating vibrant worlds
Collaborating with top environmental and architectural firms, the developers of Call of Duty spare no effort in creating highly detailed sets for each cutscene. This meticulous attention to detail adds an extra layer of realism to the game, making each world feel like a genuine location from around the world. From breathtaking landscapes to intricately designed buildings, these stunning visuals make for a truly immersive gaming experience that transports players to a different world. The developers' commitment to realism is evident in every aspect of the game, allowing players to lose themselves in action and feel like they're really part of the game world.
Incorporating real-life elements
To create an even more realistic representation of the game world, the developers of Call of Duty sometimes use live-action footage in conjunction with CGI effects for certain scenes, particularly in war-based games. This approach blends virtual reality and actual reality, resulting in a truly immersive experience that brings the game to life like never before. Each cutscene is a cinematic masterpiece in its own right, showcasing the developers' attention to detail and their commitment to creating an unforgettable gaming experience.
It's no wonder that millions of fans have been captivated by the franchise over the years, as the game's visual and audio elements combine to deliver an unparalleled gaming experience that feels like a thrilling movie come to life.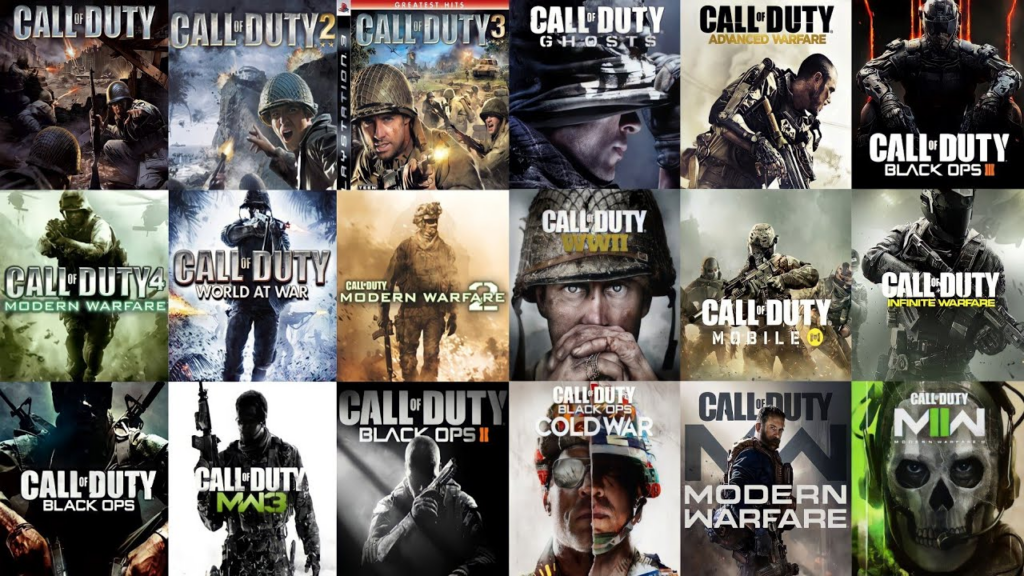 Unbelievable Stats From CoD Competitions
Did you know that Call of Duty competitions are a thing? It's true! The tournament circuit for the game is growing fast, and it's no surprise—take a look at these unbelievable stats from CoD competitions.
Prize Money
The prize money for winning CoD tournaments is surprisingly lucrative. In 2018, the Call of Duty World Championship awarded $1.5 million in prizes. And the 2019 Call of Duty World League Championship paid out even more, with an incredible $2 million in prizes. That's some serious cash! In 2021 it was at an all-time high of $ 6.12 million. However, the cumulative prize pool for tournaments across 2022 dropped to $1.9 million.
Participation
Competition participation is through the roof and keeps growing every year. In 2019, over 3000 participants competed in the CoD World League Championship, and that doesn't even include all the qualifiers who didn't make it to this level of competition. This shows just how incredibly popular these tournaments have become in such a short amount of time.
Prize Pools
This isn't just about money either—prize pools are huge too. With over 200 different items available, ranging from limited edition consoles to collectables only available to tournament winners and other prizes like unique experiences and trips around the world, CoD tournaments have something for everyone involved.
If you love Call of Duty and prize money is your jam, too, entering one of these competitions might be worthwhile!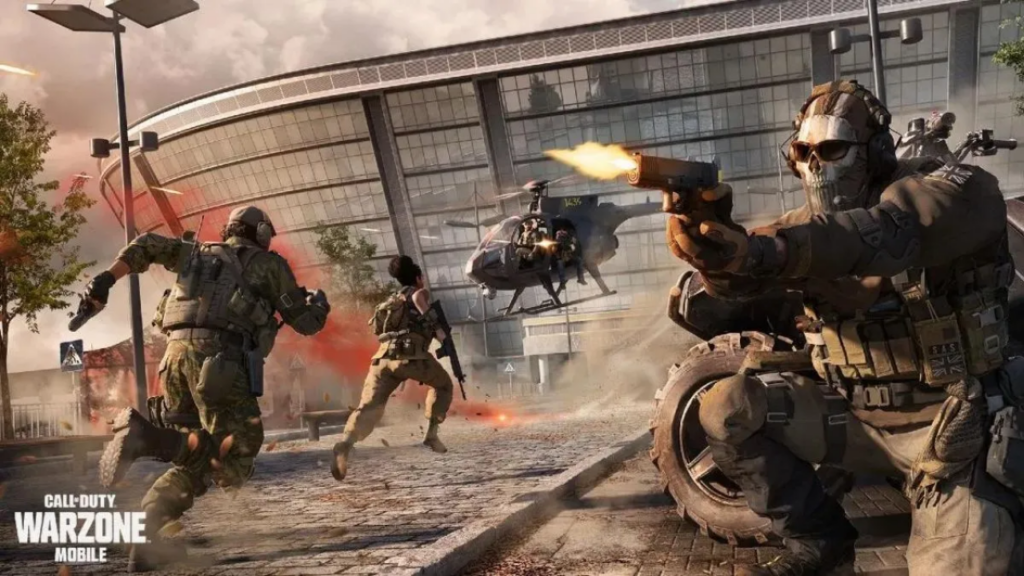 Call of Duty: Mobile?
Call of Duty takes its game up a notch with its mobile version. The mobile version has more than 10 million downloads and counting. Call of Duty Mobile offers gamers classic maps for veteran players to enjoy and new ones for new players to explore. Plus, it offers a classic game mode, including the perfect mixture of modern and traditional legendary multiplayer maps.
This mobile version also offers unique customizations, such as rebalanced weapons, improved shooting movement mechanics, an array of weapons and gear to choose from, and even battle royale modes! Offering unlimited possibilities and experiences in a competitive environment like no other. It also has an intense yet enjoyable PvP match-up mode – combined with different locations to play on across several gaming platforms- making it the most popular choice for gamers today!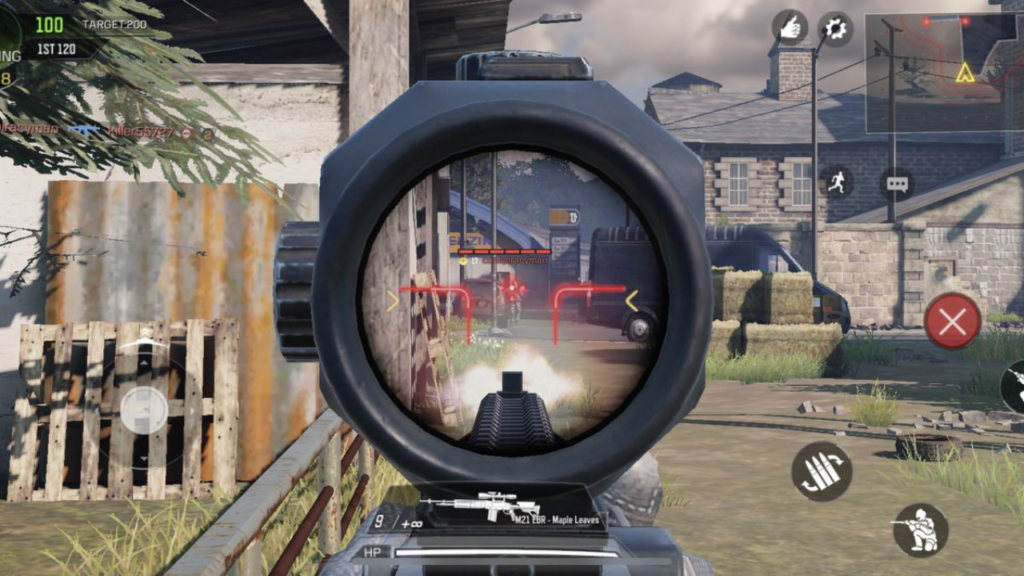 Call of Duty VS Hollywood
Did you know that the Call of Duty franchise is just as successful as some of Hollywood's biggest movies? In 2020, the combined earnings from movie ticket sales and video game sales totalled an astonishing $25 billion. With more than 250 million players in 2019, Call of Duty has a global reach that even Hollywood blockbusters would envy. Its stunning graphics quality and cinematic sequences are on par with most contemporary movies, while its dynamic soundtracks and unparalleled special effects make for an unforgettable gaming experience.
It's no wonder many fans consider Call of Duty a worthy contender to blockbuster films. The franchise has truly cemented its place in popular culture, proving that video games can be just as impactful and successful as movies.
Story continues
It's hard to believe that a game once considered only for the hardcore gaming community could hold so much intrigue and mystery. Call of Duty has become a beloved phenomenon among the gaming community and a favourite of countless players worldwide. This game is much more than just an average shooter game, and with its newly discovered secrets and mind-blowing facts, even the most hardened veterans will have something new to explore and enjoy.