Back in January 2017, Google and Uber partnered for a feature in Google Maps to book an Uber, complete the ride and pay for it directly from the Google Maps without shuffling between any other app. Not only this, you don't need to have the Uber app installed on your device for the feature. Now Google has removed Uber intergartion and announced that it has removed that function from Google Maps.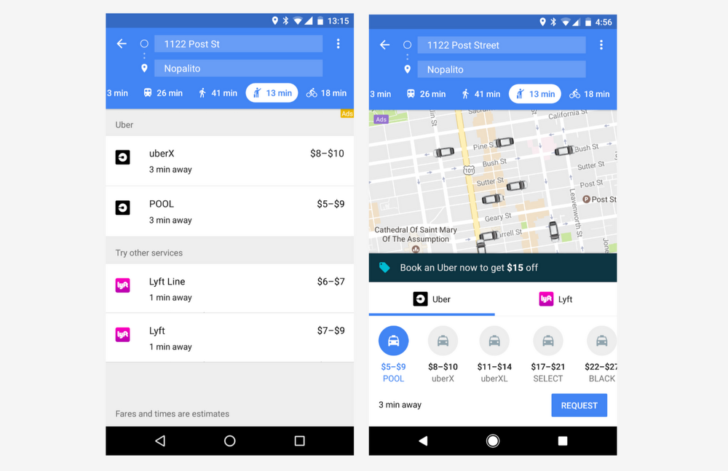 In the latest blog post, first spotted by Android Police, Google states, "You can no longer book Uber rides directly in Google Maps. But you can still look up the route in the Maps app and then request the ride from the Uber app." So basically, from now onwards, you can still see the Uber ride route within Google Maps with their estimated fares, but won't be able to book a cab rather when you tap Rides, You'll be taken to the provider's app. If you don't have their app installed, you'll be taken to the Play Store to download the app for booking.
Moreover, the report further says that Uber integration was pulled from Google Maps for iOS last summer, but in a teardown of the Maps version 9.72 APK for Android in February of this year, the feature was still present.
As of now, it is not known why Google and Uber have decided to end the feature as neither Google nor Uber have given any explanation regarding the issue.