Twitter has announced that it's expanding its Twitter Lite app to several other countries including that of India which totals the service of the data saving version of the social networking app to over 45 countries. The app was first rolled out last year to allow for more users to use the microblogging site in emerging markers.
Twitter lite, like most other skinned apps, is designed to load faster on slower cellular connections like 2G & 3G and also take up a smaller footprint on lower end phones that several users might be limited to. The company hopes to address the needs of those users who're used to lower bandwidth in developing countries and thus looks to boost its rather stagnant user base.
The app provides users with almost all the features of the original Twitter app minus major animations and UI elements. There's a Data Saver mode which gives users the ability to choose which images and videos to load when browsing on a cellular network. If this is enabled, users will need to click on a content to load the image/video when needed. Similar to the original app, the Lite version also features Bookmarks for saving tweets for later and a Night Mode.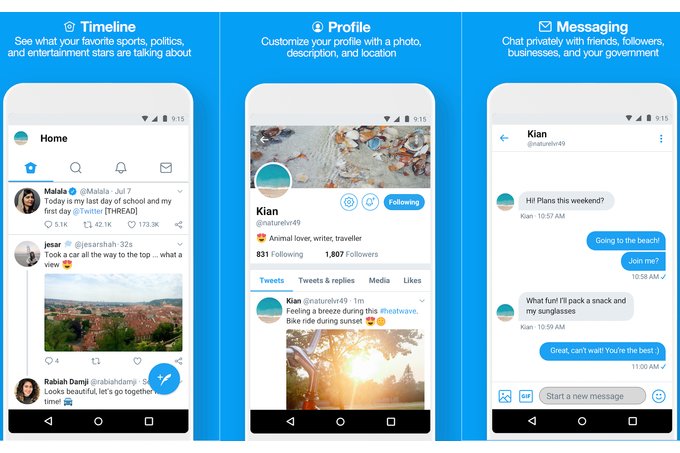 Starting today, the Twitter Lite app also enables push notifications which are a welcome addition and there's also an option to post threaded tweets by clicking on the plus button in the composer. With the latest announcement, the Lite app will also be releasing for Argentina, Belarus, Dominican Republic, Ghana, Guatemala, Honduras, Indonesia, Jordan, Kenya, Lebanon, Morocco, Nicaragua, Paraguay, Romania, Turkey, Uganda, Ukraine, Uruguay, Yemen, and Zimbabwe.
The Twitter Lite for Android comes in at under 3MB and can be download on your smartphone through the Google Play Store.