Google Stock Android is termed as the best Android experience for a reason. It now has all the functionalities which various third-party skins once used to come with. However, one thing which is still missing from a Stock Android build is a dedicated File Manager app. Yes, you can get a little bit of that by going into Settings > Storage > Explore. But it doesn't get the job done or to put it simply, it is just not a File Manager. Earlier this week, a File Manager app called 'Files Go' from Google was spotted on Play Store. The search engine giant is currently testing the app and is available for some users to download it from the Play Store. With Google Files Go now is the final stages of testing, we hope it becomes a part of Google's next Stock Android update. Till then, here is our initial impressions of the app.
Note: Google Files Go is yet to be officially released by the company, so the current build is ought to be unstable and buggy.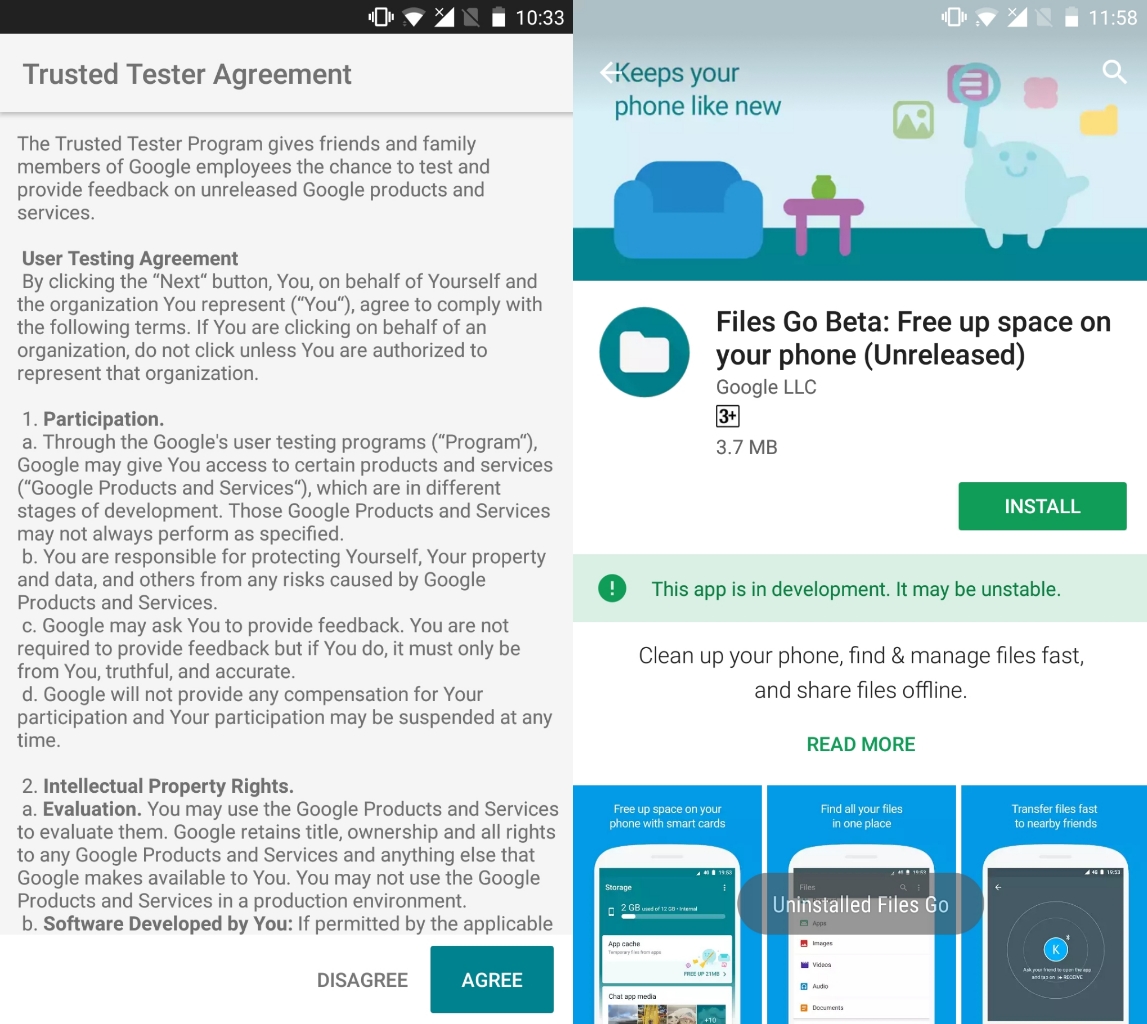 User Interface
Google has always been spot on with the User Interface and Files Go won't disappoint you even though it is in the development stage, at the moment. Opening up the app for the first time will ask you to accept some terms and conditions post which you will then be greeted with the 'Storage' screen. Now there is a bunch of stuff shown here. You get the total used up storage at the top below which the app will regularly throw up some tips for better storage management. It will recommend you to remove duplicate files, clear App Cache, clear Junk Files etc.Apart from this, you will also get quick shortcut to WhatsApp Media and Downloaded Files.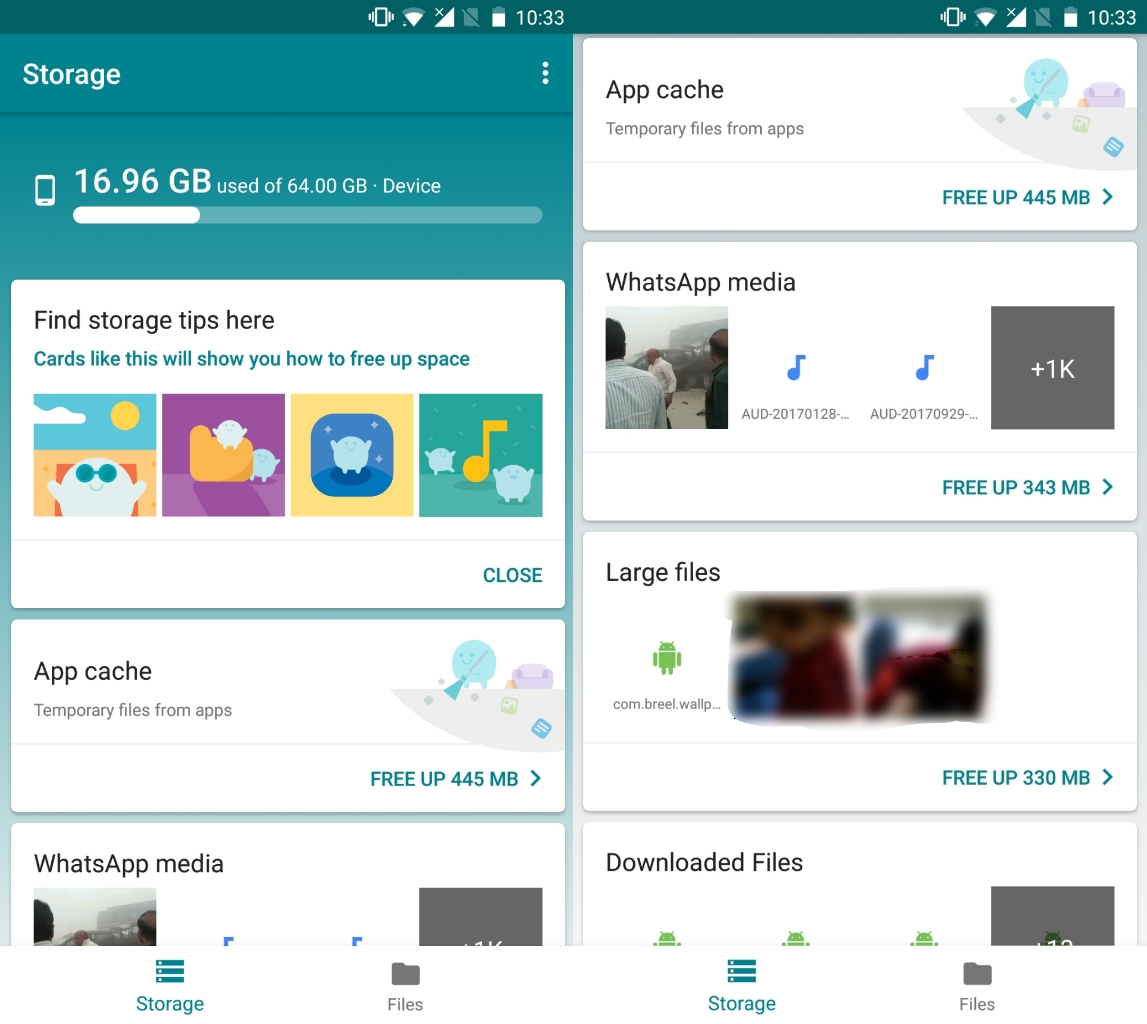 Jumping onto the 'Files' tab will let you access Downloads, Received Files, Images, Videos, Audio and Documents. I couldn't locate the root folder which you would find on most of the File Managers. Besides, the Files tab also lets you Send and Receive files offline through a Wi-Fi hotspot connection.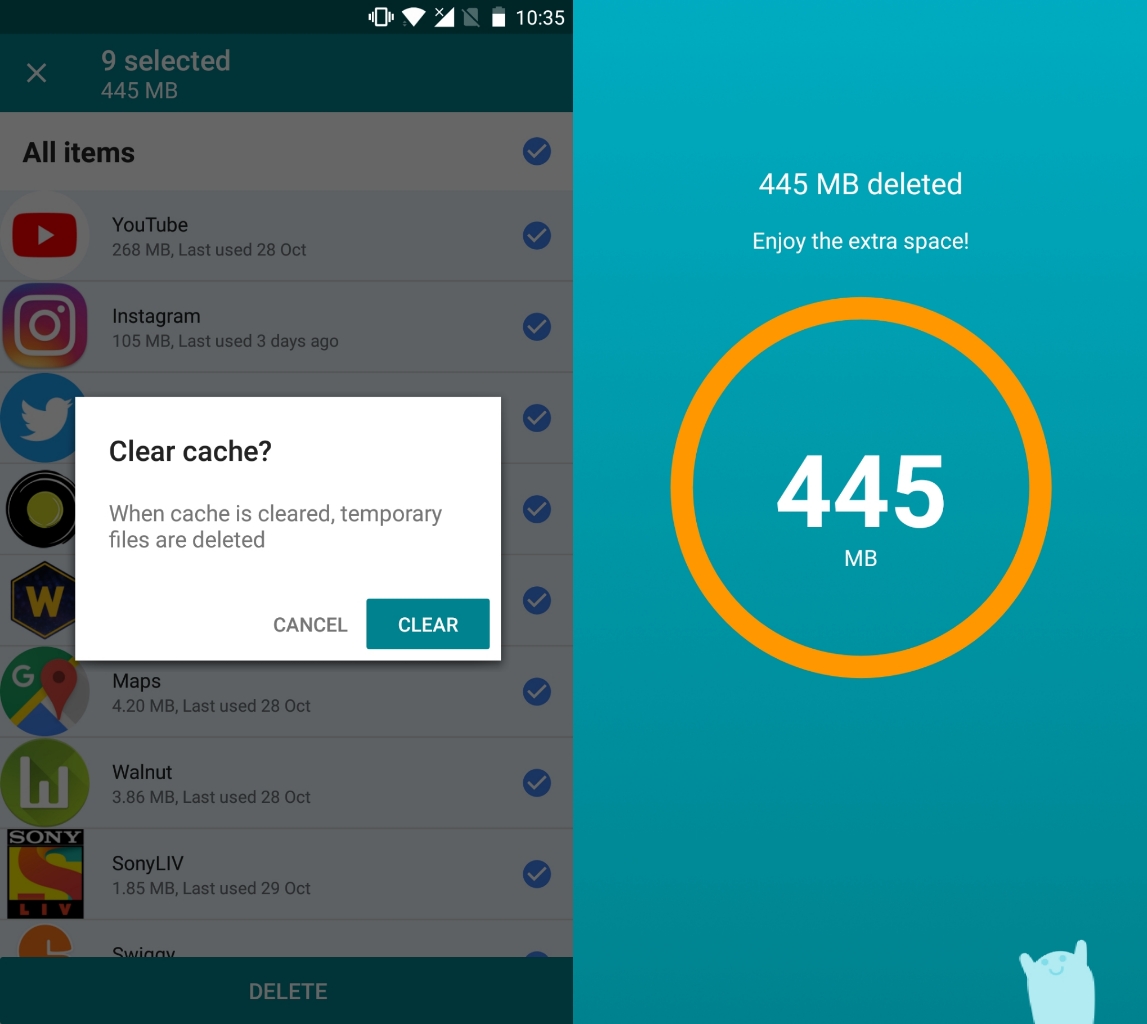 Inside the Settings menu, Files Go can notify you when your device is almost full (Low Storage). Besides, it can notify you when an app is not used for more than 30 days, when downloaded files are taking up space and when large media folders are taking up crucial space on your device.
Offline File Transfer
We did test out the offline File Transfer feature. Once you are on the Files tab, just tap on 'Send' after which the app will ask you to enter your Display Name. To create a connection, your friend should open the Files Go app and tap 'Receive' under the Files tab. The receiver will then pop up a window asking the permission to connect and once you are there, you can now share files offline. Note that the app will automatically switch on the Bluetooth to establish a connection. We tried sending a bunch of files through this feature and it worked just fine. Although at times it took a little more time to connect while transferring files was smooth and fast. No complains here, nevertheless, as the app is still in beta testing phase so we hope Google can improve the stability.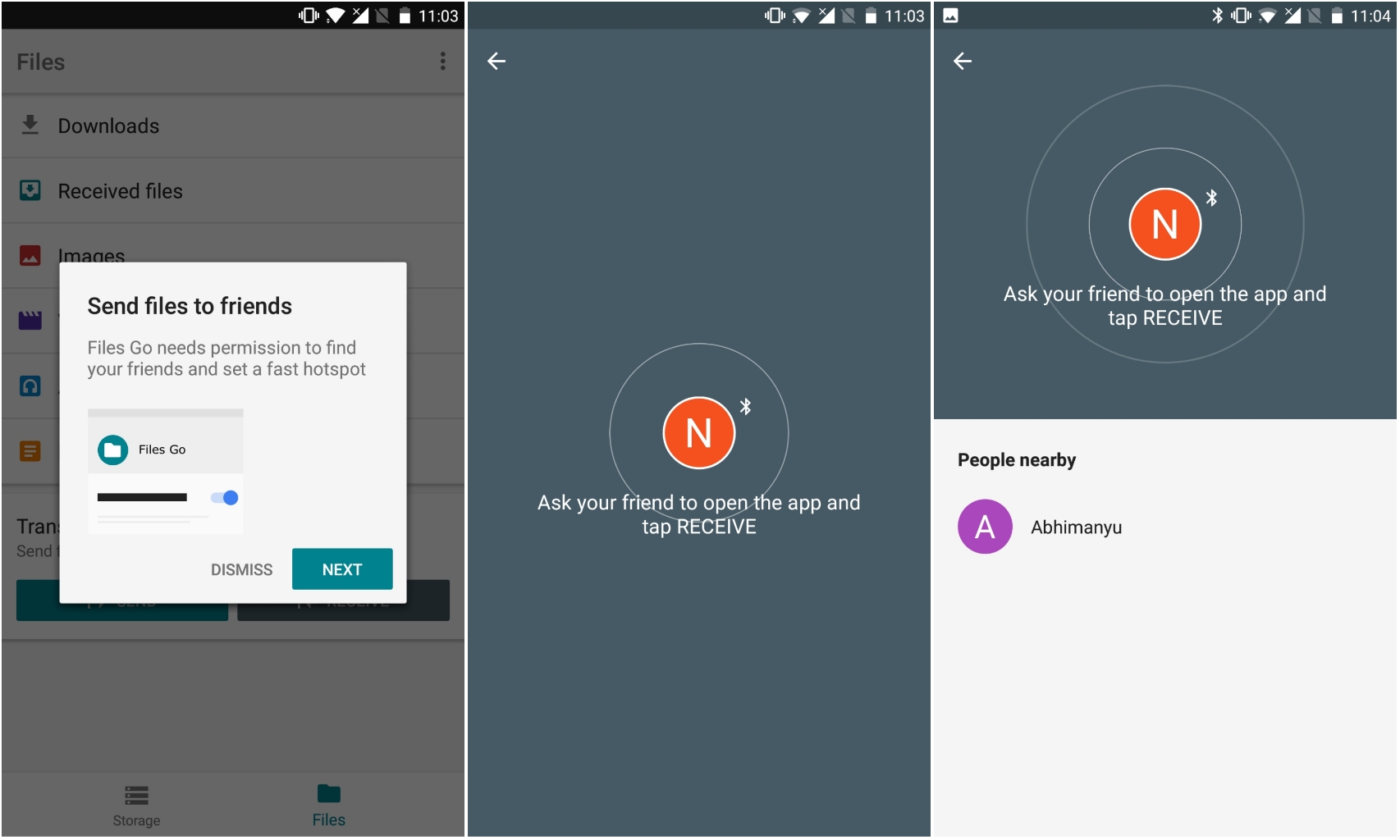 Google Files Go seems to be a really convenient way to transfer files via hotspot connection. It is way ahead than old, slow and never-ending Bluetooth file transfers. There are no unnecessary ads unlike most of the similar apps out there. I hope Google stands by this when the app is made official. It is simple to use and gets the job done flawlessly. It is light on your storage (3.7MB on PlayStore). There are some slight lag with certain animations on occasions but we expect Google to get it fixed once this app is out to all the users. What File Manager do you use currently on your smartphone? Have you tried Google Files Go? Let us know in the comment section below.