Truecaller has announced the launch of the Truecaller Voice feature in its mobile app. Truecaller Voice will allow users to make voice calls over Internet Protocol for free using voice data or WiFi across Android and iOS devices.
Truecaller Voice will offer a clear, crisp and high-quality call even when data or WiFi coverage is low. The feature will work similarly to any VoIP app bringing HD calling, low latency and quick connectivity through the internet.
The company says that Truecaller users make over 180 million phone calls through the Truecaller dialler, half of which are calls to other Truecaller users.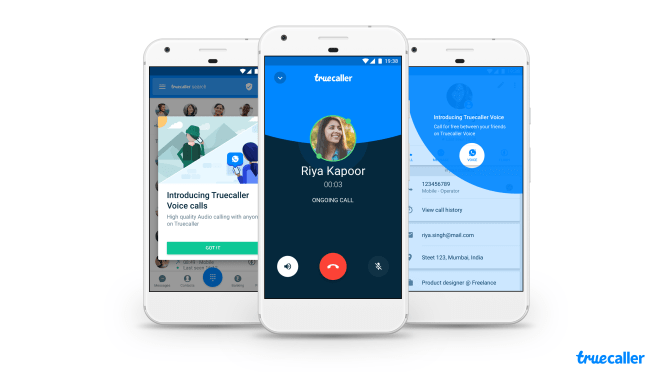 For quicker access, the Truecaller Voice icon has been embedded into the call logs, SMS Inbox, contact profile and after call screen inside the Truecaller app. Truecaller says this enables users to seamlessly access the VoIP based call anywhere within the Truecaller app without switching to other applications.
With the latest addition, Truecaller Voice now joins Smart SMS inbox, Caller ID, Intelligent dialler, Flash messaging and Mobile Payments among other key features in the app.
Speaking about the latest announcement, Truecaller Product VP, Rishit Jhunjhunwala said "We are ecstatic with the launch of Truecaller Voice. We have been working towards building a full communication suite for our users and voice calling is the next big step in line with this mission".
Truecaller Voice will be rolling out to Truecaller app users on Android in a phased manner with iOS devices to get the feature in the next few weeks.