Truecaller today added a new 'caller availability' feature to its Truedialer app. The new feature will allow you to check the availability of someone you intend to call before dialling.
With the new feature, Truedialer users can check the availability of the person they are trying to call before dialling. On the other hand, callers can also see your status immediately indicating whether you are available or unavailable and choose to send an SMS or select to be automatically notified when you are free again, minimising missed opportunities to communicate and reducing the number of unnecessary call-backs.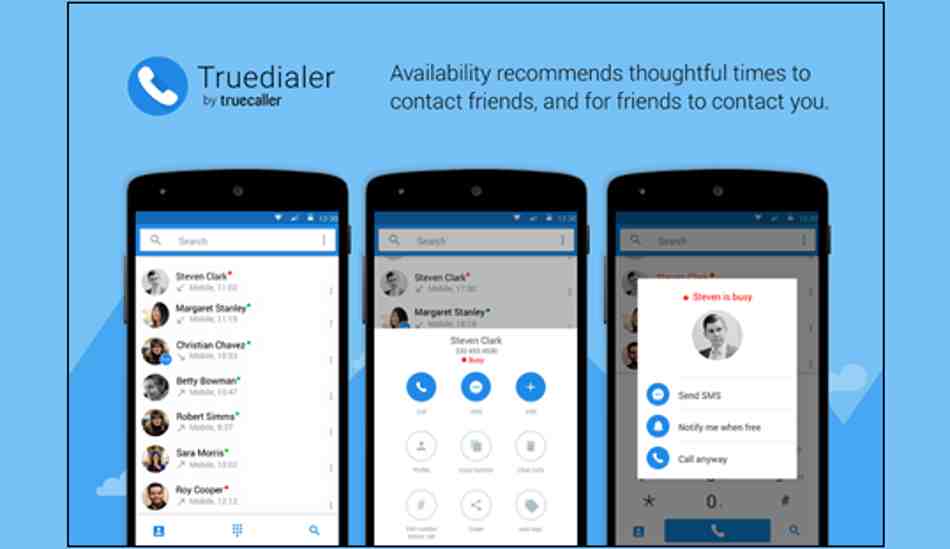 "Truedialer automatically syncs to your diary and works reactively to your schedule, blocking out time as, and when, meetings and appointments come in, showing contacts when you're free (with the status highlighted in green) or if you're busy (with the status highlighted in red)," Truecaller explained in a press release.
As per Truecaller, Truedialer can now identify over 2 billion numbers in the world. It gives instant access to relevant information about the people they are about to call, and claims to even complete missing contact information, keeping callers' phonebooks as up to date as possible.
However, both users need to have the Truedialer app installed as their default dialling app for the service to work.
Truedialer is available for Android, Windows Phone, iOS, Android, Windows Phone, BlackBerry, Tizen and Nokia feature phones. There is also a Truemessenger app, which is complementary to the Truecaller and Truedialer apps and is available now for free on Android.