Tronx Motors, a Smartron company, today announced the launch of its first smart crossover electric bike, Tronx One, in India. The e-bike priced at Rs 49,999 as an introductory offer on limited units and it is open for pre-orders. The bike will ship from July 16 for the first batch of consumers who have pre-booked the bike.
Tronx One will be available in two colours – magma red and pacific blue. The company claims that the electric bike comes with a host of interesting features and premium design. It is built on anaerograde alloy frame, which is rust proof in nature. The company claims that the bike can give 50 Kms on continuous throttle mode per charge and 70-85 Kms on electronic gear Assist Mode per charge. It comes with a maximum speed of 25 km/h.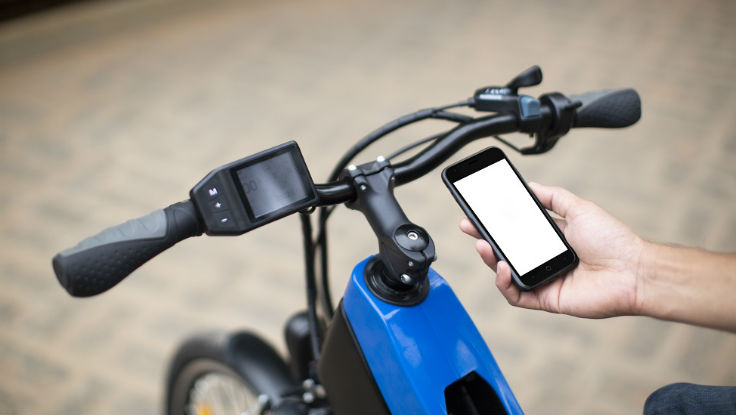 The crossover bike comes with multiple ride modes and Virtual Gears coupled with 3 Electric Gears and 6 speed Shimano Shifters which are enabled to extend and adjust the range and speed of the bike. There there is a mid step-thru frame that is made for basic comfort and ease of users.
Tronx One also features a smart display powered by tronXTM and comes with an integrated tbike app which allows users to estimate range, and set fitness goals. The e-bike comes with detachable 36 V 13.6 Ah Lithium 500 W battery along with a 250W rear hub motor.
Tronx Motors has partnered with service and care partners across 9 select cities- Mumbai, Goa, Pune, Ahmedabad, Delhi-NCR, Chandigarh, Chennai, Bangalore & Hyderabad – where the bike will first be available for consumers to try and ride as well, based on appointment slots.
Speaking about the announcement, Mahesh Lingareddy, Founder and Chairman, Smartron said, " We believe Smartron and TronX Motors can uniquely differentiate its products through integration of various connected and autonomous technologies powered by tronXTM. For instance, we can bring voice and touch-enabled intelligent services and IoT enabled lock/ unlock, location monitoring, servicing, sharing features to commuters. We can introduce a range of driver and rider assist autonomous and semi-autonomous technologies to improve travel safety, productivity and experience. We are looking to open up our motors platform to other EV companies in the future."