Trillian is one multi-protocols supporting application that allows the users to log into several Instant messaging services at once. The official Trillian App for the Android platform has got a major update to bring a new user interface experience along with long list of improvements. The new user interface adheres to the Holo design guidelines laid down by Google Android for those using Android 4.0 or higher version.
The new Trillion 2.0 app brings ICS style HOLO user interface that makes it appear rich and engaging. Users can get started by logging in and initiate chats. Trillian users can start group chats with other friends and the app also allows importing contacts from the address book of the phone.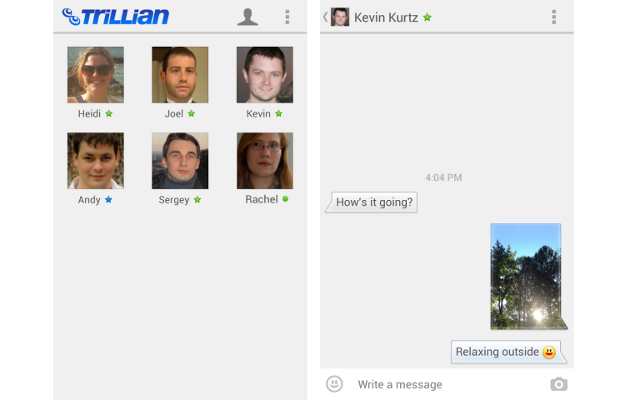 For frequent chat users, the new update brings shiny new emoticons along with capability to view all connected devices. Also there are improvements in the connectivity of the Yahoo! and MSN accounts.
The new Trillion 2.0 app update can be downloaded for free from the Google Play Store.