Suggestions of TRAI (Telecom Regulatory Authority of India), if implemented, will push up prices of telecom services in the country, telecom operators have said.
TRAI has, for the next spectrum auction to be held in June, recommended a reserve price which operators feel is very steep. According to TRAI's recommendation, an operator who wish to acquire 5 MHz spectrum for pan India operation will have to shell out anything between Rs 18,100 to Rs 70,000 crore, that too if the reserve price is the final bid price.
In a joint statement, the Cellular Operators Association of India (COAI) and the Association of Unified Telecom Service Providers of India (AUSPI) have vehemently expressed their concern and disapproval of these recommendations and termed them as being arbitrary, regressive and inconsistent.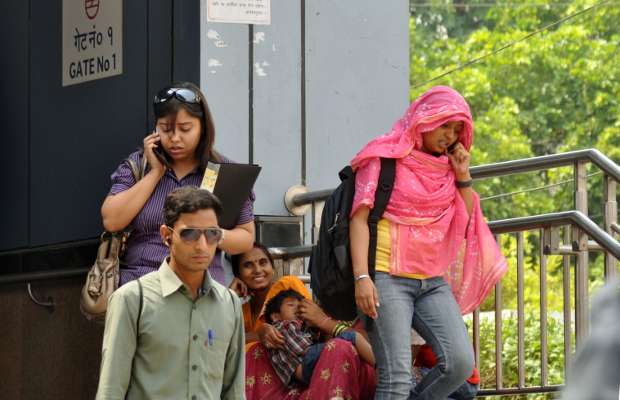 "The industry was looking forward to reasonable spectrum reserve price recommendations from TRAI in the light of the government's own articulated policy directions on affordability, rural penetration, etc," the statement said.
The statement also said, "The expansion of the recommendations to cover such matters as 700 MHz auction, refarming, etc. have caused concerns to the industry relating to existing rights to spectrum conferred by extended licenses with operators".
TRAI has suggested that government should take steps to ensure that spectrum in 900 MHz band be refarmed (taken back and auctioned again), using its special powers.
This would mean that even the incumbent operators will have to bid aggressively to retain spectrum that they have. Though the licenses of these operators will come up for renewal in few years from now, TRAI has said that to arrive at the fair price for all spectrum, and for better utilisation of the spectrum, refarming needs to be done.
The telecom regulator has also suggested that telecom tower companies (who supply run towers for telecom operators) should also come under the new proposed UAS License (Unified Access service). This will mean that they will have to pay new license fee, and will also have to pay levy that currently operators pay to the Government (apart from other taxes). This is likely to put additional burden on telecom operators, who will have to pay extra to these tower companies to keep running their services.