TRAI has reduced port charges by 90 per cent from the current Rs 39,000 per port to Rs 4,000 per port in the case of calls terminating on mobiles and to Rs 10,000 for calls to landlines.
Port charge is the charge that one operator pays to another when a call originating in its network terminates in the other operator's network. The logic is that when for instance a call is made from an Airtel connection to a Vodafone connection, Airtel charges the subscriber who makes the call and thus recovers the cost to its network. Whereas Vodafone's network, which receives the call, cannot recover its cost since incoming is free. Thus, the port charge is one way that Vodafone in this case can recover its cost. Sometimes, the network receiving port charges could work as a sort of thoroughfare to connect calls originating and terminating in other networks.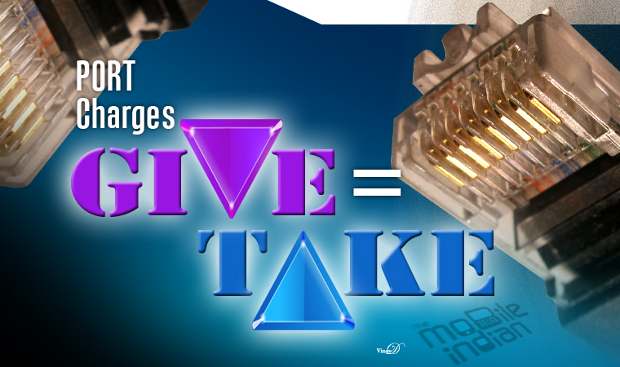 This reduction enforced by Trai will significantly reduce the fixed cost associated with an inter operator call, which in some cases contributes to over 75 per cent of the call. It is also likely to have very little to no effect on the call rates that the end consumer pays.
The reason for that is very simple. The mobile phone market is very fragmented with the top 5 players dominating almost 80 per cent of the market with market share varying from 20 per cent to 8 per cent, for instance. This means there is not much difference between an Airtel call landing on the Vodafone network and vice versa. Therefore the net earning from port charges will be about equal.
This move will benefit players who are smaller like Tata Docomo, MTS, Loop and Uninor, but these players together contribute to less than 20 per cent of the market and might want to shore up their revenue and not really pass on the benefit to customers as they are already reeling under a severe price war.
The biggest loser in this price cut will be BSNL- the largest landline service provider with other players being almost insignificant. BSNL will lose revenue that it earns from port charges which are to the tune of Rs 3,000 crore per annum. It will also be unable to gain much in mobile services as it has only about 10 per cent market share.
The new charges take effect from October 1, and might only see minor tariff changes in terms of mobile to landline calls which are currently the costliest with the average per second tariff of 1.5 paise per second that could come down.