Texas instruments, a popular microprocessor and technology provider for mobile devices, has showcased a new 3D stylus technology for tablets. Using this technology tablet owners will be able to control their tablets without having the need to run the stylus or touch the stylus on the screen of the device.
Till now all the devices that involve usage of a stylus rely on the touch and a physical connection between the device's screen and the stylus is required to get the desired action completed or to control the device like Samsung galaxy tab.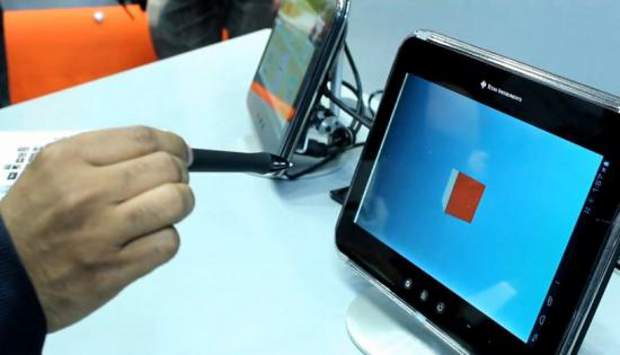 The 3D stylus makes use of ultrasonic sound waves with which the stylus communicated with the device giving its actual location for accurate action on the device. Other than just drawing and pin pointing thing on the device, the 3D stylus will also be able to manipulate the depth of the object and the touch as well, which makes the 3D manipulation possible.
This technology will make touch less operation on the devices a possibility. The possibilities of its usage are endless and it surely can be developed in to something similar to the touch interface that was showcased in the popular science fiction movies.
The stylus along with the 3D touch or control also works flawlessly in the standard 2D mode where users can simply scribe with it on the device to draw, write or do several tasks.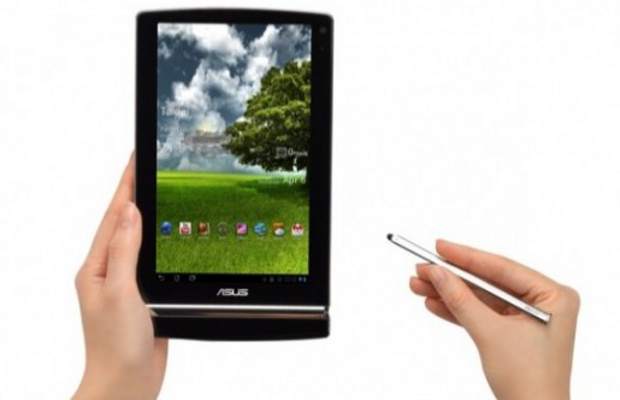 Although the device is still just a technological sample that was showcased by Texas instruments during the Mobile World Congress but Android central reports that the company is ready with the technology and the actual implementation would only require about three months of time once this technology is adopted by any device manufacturer.
The utility this device provides is certainly great but actual working will only be known once this goes mainstream.