Gaming is something that each one of us can enjoy. Real or virtual, games are a perfect way to relax.
With changing lifestyles, however, we hardly have any free time for real games. Therefore most people have resorted to virtual gaming. Virtual gaming has caught on with people so well that it has become a crucial part of mobile phones.
Games on mobile phones have always been in demand. Since the first smartphones, such as Nokia nGage, devices have been manufactured specifically for gaming on the go.
Here, we have the best gaming phones in India:
Micromax Gameolution G4
The name brings to mind the memory of an advertisement featuring Bollywood actor Akshay Kumar jumping here and there in a restaurant, destroying everything while playing a game.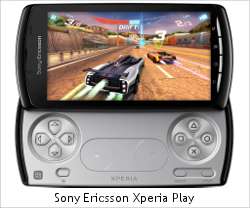 Priced at Rs 3,000 G4 has advanced gaming capabilities that include motion sensor based games. This phone provides a gaming experience similar to the Nintendo Wii console, but without the exorbitant price tag.
The phone has built in games that can be enjoyed on the go. Users can also connect the device to a laptop or desktop computer to play four bundled games that come with the phone, which include games such as tennis and badminton that can also be played by two people using their own phones.
Sony Ericsson Xperia Play
Built on the lines of Sony's PlayStation Portable (PSP) platform, Xperia Play smartphone features dedicated PSP keys along with a joy pad that is capacitive but works as well as the physical kind.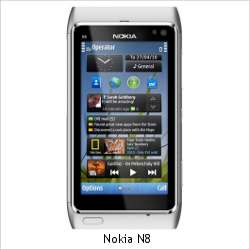 At the heart of this device you will find a 1 GHz processor and dedicated graphics engine that makes better gaming possible. Apart from being a gaming device, this is also a full featured smartphone running Google Android 2.2 on a big 3.7 inch display.
Sony currently has a few known PSP games for Xperia Play and is bundling them free of cost with the device, and we can expect many more titles in future.
Xperia Play is available for Rs 30,990 in India.
Nokia N8
This is among the most talked about products of the past year, and one of Nokia's best till now.
N8 has a 3.5 inch display with 360 x 640 pixel resolution, which is a bit smaller than handsets with similar features but in terms of clarity and brightness, it stands out of the crowd.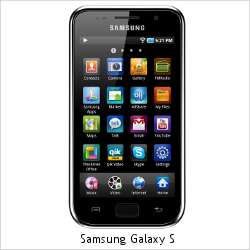 The N8 has a 680 MHz processor but the inclusion of a dedicated Broadcomm graphics engine gives it enough muscle to take on the biggies. Nokia pre installs full versions of games such as Real Golf and Need for Speed Shift in new phones, and these games can also be manually installed on old N8s.
N8 is also known for its 12 megapixel camera, which is by far one of the best cameras to ever exist on a phone, and uses Xenon flash.
Over all the N8 is a nice smartphone for Rs 23,000.
Samsung Galaxy S &#151 LCD 4 GB
With a sleek design, this smartphone from Samsung is simply gorgeous.
The 1 GHz processor with a dedicated GPU and 4 GB of internal Nand flash memory makes it a perfectly portable device for gaming. The four inch Amoled display further gives ample room for playing games comfortably.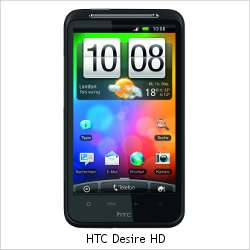 Galaxy S uses a 1650 mAh battery pack that can survive for almost two days of medium usage and gaming. Running on Android, the handset can make use of HD games that are released from time to time on Android Market.
In India, it costs around Rs 19,500.
HTC Desire HD
With a 4.3 inch display, it is the biggest smartphone available in India right now. Desire HD uses a 1 GHz processor, dedicated graphics engine, a mighty 1.5 GB ROM, and 768 MB of RAM that make for a memorable gaming experience.
The phone also has Dolby Mobile and SRS sound enhancements that address the audio component of games.
HTC's Desire HD can rightly be acclaimed as a heavyweight contender in the smartphone arena. Big on features and small on price, Desire HD can be purchased from the market at less than Rs 26,000.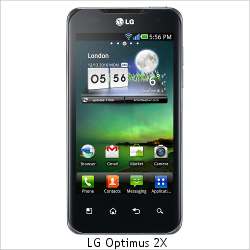 LG Optimus 2X
Optimus 2X is officially the first dual core processor based smartphone in India. It features the slightly older version of Android, Android 2.2, but is upgradable to version 2.3.
The phone has 512 MB of RAM and 8 GB of on board storage along with an nVidia Tegra GPU. It uses a gyro sensor and accelerometer, and is said to be a notch above the rest as far as gaming is concerned. Optimus 2X has a 4 inch display with 480 x 800 pixel resolution.
It also has an 8 megapixel camera capable of recording HD videos. The device is priced at Rs 30,000.