If you are addicted to messaging or if you send a lot of mails from your phone, you probably need one that has a Qwerty keypad. This is especially true if you have a limited budget as bigger touch screen phones are much more expensive than these.
Here we have picked some mobile phones that have decent features along with a Qwerty keypad, and that cost within RS 3,500.
Nokia X2-01
This Nokia phone is a light weight device with a lot of social media applications, a 2.4 inch screen and one of the best keypads in this price bracket. A drawbacks of this phone is its camera, which is capable of just VGA (.3 megapixel) resolution.
Apart from that, the phone has all the typical features you expect from a Nokia phone &#151 decent battery backup and easy to use interface (Nokia still has a simple UI for feature phones, unlike for its smartphones).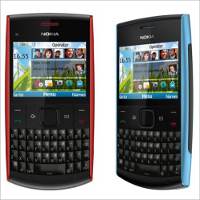 The phone comes with Flickr, Facebook and Twitter apps built in, and other apps can be downloaded from the Ovi Store. Bluetooth and FM radio too are present. The device's external memory can be expanded up to 8 GB. However, it does not use either Wifi or 3G. But then, this is a budget device.
The phone has a candy bar design, which feels nice to hold, and it weighs just 107 grams. The keypad is easy to use because spacing between keys is perfect.
If you are willing to overlook a bad camera (calling it average will not make sense when 2 megapixel has become the new average,) then it is a great phone, with a low price and decent features. Besides, it is good looking and is of standard Nokia quality.
The phone is available in several colours including red, blue, white and black, and costs just under Rs 3,500.
Micromax Q6
This one has both, a multitap and a slideout Qwerty keypad.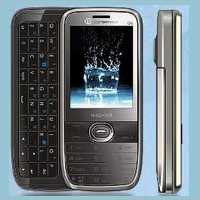 Qwerty phones are typically broad, which makes them slightly awkward to carry in the pocket, but since the keyboard slides back, this phone is as wide as a normal multitap phone; while is also has a large Qwerty keypad when needed.
The good part of this is that you get separate direction keys and larger spacing between keys, making it much easier to type with.
Other than that, this Micromax phone is a dual SIM device with a 2.4 inch screen that has 320×240 pixel resolution. Memory can be expanded up to 8 GB. There is also a 2 megapixel camera at the back. The phone sports a 3.5 mm jack, so you will be able to connect most headsets to it.
Along with that, you also get social media apps such as Facebook, Twitter and Nimbuzz. The default browser is Opera mini. For connectivity the phone uses Bluetooth and GPRS.
It is available in black colour and is priced at Rs 3,400.
Lava B8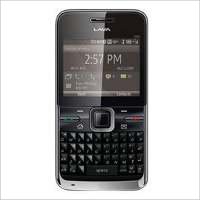 This is the most feature rich phone in this list. It is a dual SIM device with a 3.2 megapixel camera and a flash that can also be used as a torch. It has 64 MB of internal memory expandable up to 16 GB through an SD card. Its screen measures 2.4 inches and displays 320×240 pixel resolution.
The phone features push mail service, aimed at people who are hooked to their emails. Connective options are also rich for this price bracket with Blutooth, Wifi and GPRS.
The device also has social networking apps, Opera Mini browser, an Indian calendar and music player with equalizer (and 3.5 mm jack) etc.
The phone has a gravity sensor and a motion sensor just in case you need to play games. The price is good too at Rs 3,400.
Alcatel ICE OT 606M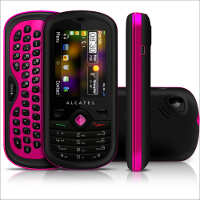 This single SIM slider phone from Alcatel is not much different from Micromax Q6, apart from the fact that the screen is a bit smaller at 2.2 inches and the camera offers VGA resolution.
Alcatel looks good, and with several dual colour options including pink and florescent green, it is especially appealing to women. The keypad is also well designed and as the phone sits well in the hand, typing is a lot more comfortable.
With Alcatel, you can expect slightly better quality but its availability has been an issue until now. The company has recently started to sell phones at Big Bazaar outlets, which is a welcome relief if you are looking for this phone.
ICE OT 606 is priced at Rs 3,350.
Lemon IQ 707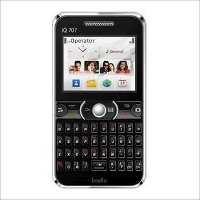 This dual SIM phone is one of the oldest in the market, but is also one of the best buys right now. It is very light at just 96 grams. The keypad is really comfortable to use, and its trackball too is smooth and of good quality.
Though the screen is small at 2.2 inches, its resolution is good. The phone has a 3.2 megapixel camera, which works well in most lighting conditions.
While it doesn't have connectivity options comparable to Lava B8, it does well for its price with Bluetooth and GPRS.
What impressed me most is the quality of the product, which, coming from an Indian manufacturer, is better than expected. The look and feel of the product is better than what its price, Rs 2,800, suggests.