Many people would not buy a phone unless it had FM or an MP3 player as these users are not satisfied with just the ability to make calls. If you are one of them, here are a few phones that will keep you humming all the time.
Nokia N8 (Rs 22,699)
Nokia N8 makes a great music player, especially since it organises tracks efficiently. Scrolling is smooth and the user interface is visually attractive.
Music lovers want a loud speaker and it's there in the Nokia N8, so users can enjoy music even if they don't have a headphone handy.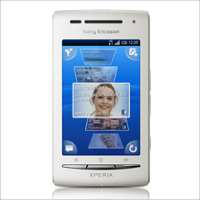 It is possible to use either Bluetooth stereo headphones or wired 3.5 mm jack headphones with this Nokia device, which even has an FM player. One great feature of the phone is that it has an FM transmitter with which users can transmit songs loaded on the phone to an FM radio nearby, such as the one in a car audio system.
Sony Ericsson Xperia X8 (Rs 12,699)
Xperia X8 works well for those who are looking for music that doesn't cost the earth. The speakers are very loud and are great if you want to listen to loud music with (consenting) friends. The headphones that come with it are of good quality.
Transferring music from a personal computer to the Xperia X8 can easily be done with a USB cable. Browsing music albums is not as intuitive as it is in other music phones, but the job gets done. The Mediascape Android app, which Sony Ericsson is famous for, is sadly absent from Xperia X8.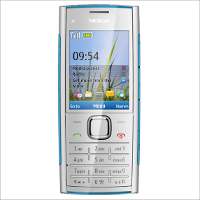 Nokia X2 (Rs 5,000)
Dubbed a music phone, Nokia X2 does expectedly well, especially with headphones. It plays loud music exceedingly well.
The phone's form has been kept such that when users put it on a table the speaker doesn't get blocked. The music related features are accessible using dedicated music keys as well.
Sony Ericsson Aino (Rs 26,990)
The moment Sony Ericsson Aino is closed, it goes into multimedia mode and on the touchscreen users can access five icons including one for music. Its look and feel is very much like that of earlier Sony Ericsson music phones, and the player is easy to use. Music file search is easy, and the library is sorted by composer, artist, album and genre.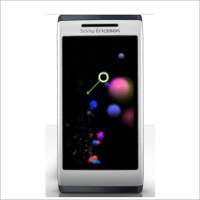 HTC Desire HD (Rs 26,399)
Let's talk about the multi media features of HTC Desire HD since users who are interested in music look for multimedia features as well.
The phone handles music very well and has an intuitive user interface. The audio options include SRS (audio enhancement tool) and Dolby Mobile. Some users also suggest that the music quality of HTC Desire HD is better than that of iPhone 4, but then iPhone 4 has its fair share of fans as well. The bass is somewhat a problem in iPhone and HTC Desire HD has that in abundance.