Despite the vastness of Apple's App Store its users do not have access to some popular applications that are only available to Android users for the time being.
We dug up some of these applications. They are:
Google Gesture Search
With this app, Google has ensured that the number of actions performed by users is reduced to a minimum.
Google Gesture Search allows users to find a contact, a bookmark, an application, or a music track from hundreds of items on their handsets just by drawing a gesture on the touchscreen using their fingers.
Since it is from Google, you can bank on the app to produce the most relevant results.
Swift Key
Swift Key predicts the word you are about to type based on what you have already typed .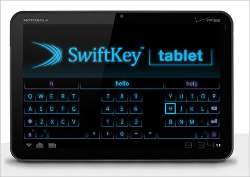 It is a standard Qwerty keyboard app, which often surprises users with its correct text predictions.
Android users can download it for just $2 (about Rs 85).
According to the developers of the app, it has already seen one million downloads since its launch.
NESoid
NESoid is a gaming emulator for Android phones that stands apart from its peers.
It can run most of the available ROMs and has a feature that allows you to save a game in the middle and pick up from where you left it the next time you load NESoid.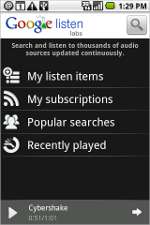 Even classic Nintendo titles can easily be enjoyed on NESoid though users should not expect the same level of finesse as is available on Nintendo.
Google Listen
Google Listen is an official application from Google that lets you listen to podcasts and web audio on your Android-powered device.
It is a useful app with convenient buttons to search podcasts. Users can subscribe and browse previous episodes of podcasts through it.
The app can also be set to download relevant information according to the user's preference, such as when he is in a Wifi network or when AC power is available to the phone.