Samsung has today announced the launch of a new large-formal MicroLED display in India with a new range of The Wall large-format MicroLED display. The company has announced The Wall in three different variants including 146-inch in 4K definition, 219-inch in 6K definition and 292-inch in 8K definition.
The price of the latest range from a whopping Rs 3.5 crore to Rs 12 crore. Mind you, the prices are exclusive of taxes. The Wall Luxury edition will be exclusively available at Samsung Briefing Centre in Gurgaon and it is available for private viewings upon reservation from December 05, 2019. The Wall is available in two variants, The Wall Luxury and The Wall Pro. The latter is meant for high-end business and retail spaces.
The luxury product comes loaded with immersive viewing experience and never seen before picture quality in the comfort of homes. The range features 0.8mm pixel pitch technology. Samsung The Wall comes loaded with large-format modular LED display, which the company claims is ideal for even the brightest areas of luxury spaces. It comes with a depth less than 30mm and features bezel-less infinity design along that comes with customizable deco frames.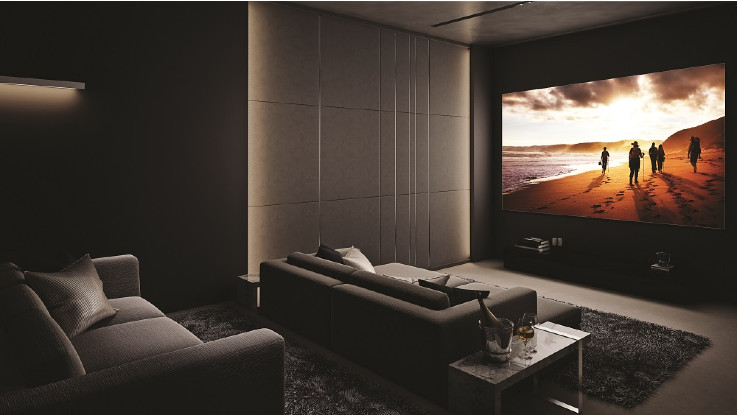 The MicroLED Display technology uses AI up-scaling, Quantum HDR technology along with a peak brightness of 2,000 nits and 120Hz video-rate provide a rich and superior visual experience. The company claims that it comes with a 100,000-hour lifetime of self-light emitting diodes, which allows it to be always on. With Ambient Mode, it can display a variety of curated art from paintings, photographs and video art to customizable pictures with digital frames.
The Wall comes equipped with Quantum Processor Flex technology along with the AI picture quality engine. The company claims that this delivers optimized picture quality scene-by-scene, regardless of the original source resolution. Quantum Processor Flex is a machine learning-based picture quality engine that analyzes millions of image data to automatically calibrate the original low-resolution image according to the display.
"Luxury is about offering a customized experience. With The Wall, we set out to create a product unlike anything else — matching the lifestyle and taste of those looking for the most exclusive and premium visual experiences in their personal and professional spaces. We are excited about this next step in our roadmap to the future of display technology, and the remarkable viewing experience it offers to consumers," said Puneet Sethi, Vice President, Consumer Electronics Enterprise Business, Samsung India.