The other day, Vodafone announced several postpaid plans with almost equal benefits as that of Reliance Jio.
But Vodafone wasn't the only one to do so. Airtel, Idea and even BSNL too in the past have launched several lucrative postpaid and prepaid plans to lure customers and to keep their flock together.
But all Jio rivals are not doing one basic thing that the Mukesh Ambani's company has done – bringing simplicity to plans.
Jio offers just a handful of plans to its postpaid and prepaid users across the country. It makes it lot easier for the people to choose one plan from the list.
When Mukesh Ambani launched Jio services in September 2016, there were only seven plans, with varied data amount and validity dates.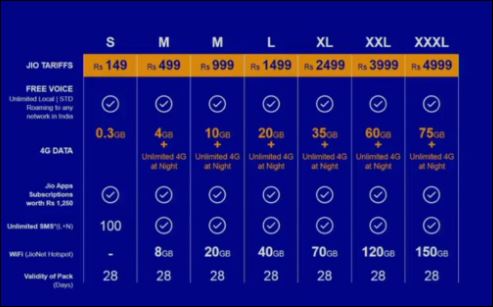 True, Jio now offers lot many offers but they are still countable. More importantly, they are listed on its website itself. As of now, Jio offers about 13 prepaid and just five postpaid plans.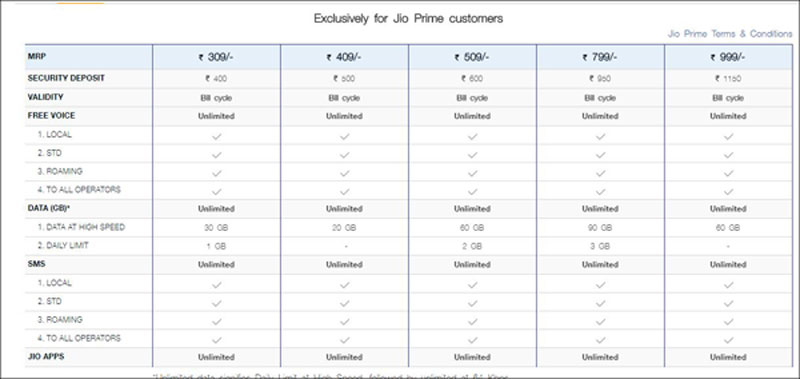 In fact, Mukesh Ambani himself emphasised on simpler pricing structure at the time of Reliance Jio's launch in September last year.
On the other hand, Jio-rivals offer a range of plans. Plans vary from state to state. There are many plans for postpaid and prepaid users. They also offer plans for corporate users separately, often cheaper and provide better offers.
For instance, some months back the Rs 499 plan of Vodafone was offering about 2 GB data for general users while the same plan offers 20 GB of data for corporate users!
What's more irritating is that telecos do not usually upgrade plans of their old subscribers. For instance, a person told us that he kept paying about Rs 500 on his postpaid plan for some years. He didn't even realised that his operator has revised the plan and was offering much more data. The person realised what he was losing all the while when he personally contacted the customer care of the teleco asking about a better plan.
Also, others are yet to bring uniformity in their plans. Some plans offer more data, while others have more SMS and calling facility, some others offer free national roaming while others offer free international roaming. All this actually makes really difficult for a common man to zero in on the one plan that they really need.
The complexity and lack of transparency is one of factors that people are partly interested in Jio. The operator has already captured 11 per cent market share and the way it is improving its network and churning out deals, it is expected to add more and more users to its kitty.
Hopefully Airtel and co are listening.