Have you ever wanted to own a bullet but found it a bit more expensive? Well in that case you have good news (it could be a nightmare for the die-hard bullet fans). Actually, a 100 cc version of Royal Enfield has surfaced on the web.
However, before you jump to any conclusion, here the facts. Actually it was made by a Bhubaneshwar-based automotive design brand, called Royal Udo.
The bullet (see above pic) has almost the same seat design as the normal bullet. The front tyre, the logo, the battery cover and the tool box cover and the rear fender also looks the same as that of the original bullet.
The 100 CC bullet said to have a price tag of Rs 70,000.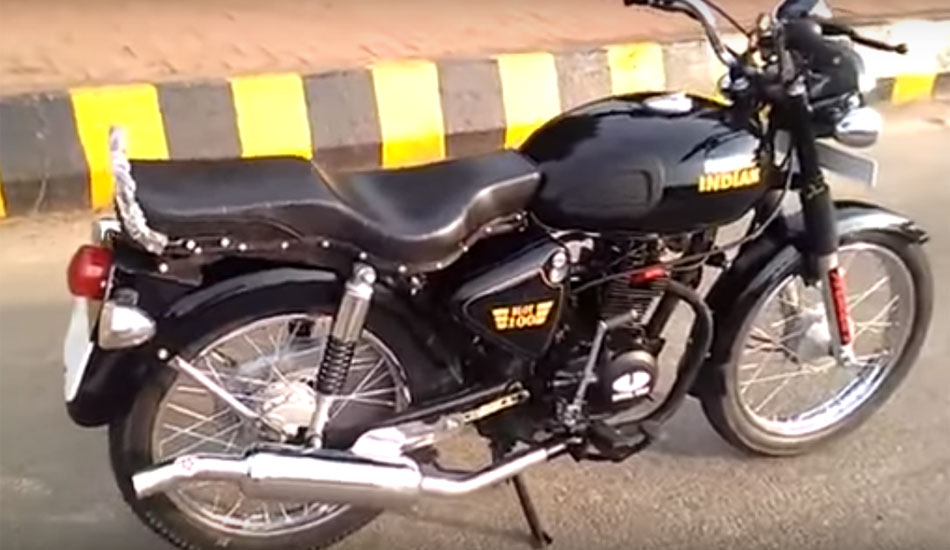 Royal Enfield has been selling the bullet from Rs 1.14 lakh onwards as an affordable cruiser. There's a big fan club of the bullet. Bullet has got a cult status in India. And it seems very unlikely for the company to tinker with that image.
Source: Anmol Moto Vlogs