Yahoo has de-listed ten of its apps from both iOS and Android platforms. These apps, according to Yahoo, are not working well for the company and are therefore being axed.
The apps that have been decommissioned include Yahoo Meme (iPad and iPhone), Mim (iPad), Answers (Android), AppSpot (Android and iPhone), Deals (iPhone), Finance (BlackBerry), Movies (Android), News (Android), Shopping (iPhone) and Sketch-a-Search (iPad and iPhone).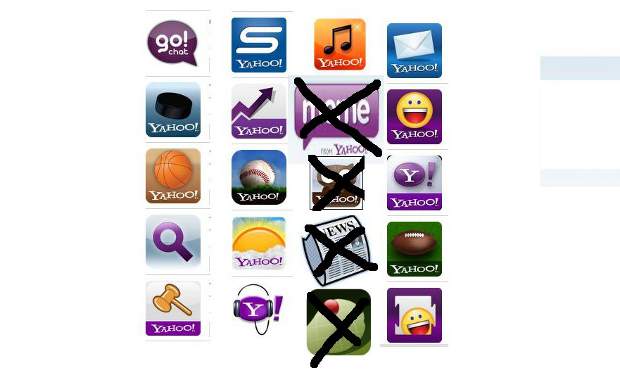 All the other Yahoo apps like News, Sports and Finance, Mail, Messenger and new products like IntoNow and Livestand will continue to be available and supported. Features of AppSpot and Sketch-a-Search have now been added to the Yahoo Search app.
The official statement from Yahoo says, "We're moving forward with a 'mobile first' mindset. You can expect to see more new Yahoo mobile products in 2012, especially in areas ripe for innovation that build on Yahoo's strengths, such as companion experiences for TV like IntoNow; new ways to experience personalised media like Livestand; and some of our most popular and useful mobile apps like Yahoo Mail, Messenger, Sportacular and Flickr, which are already being used by millions of people around the world."
Yahoo will focus on mobile phones and tablets in future, its new chief executive officer Scott Thompson said soon after his appointment was announced, and this move seems to be in line with this new strategy.