The Asus Padfone 2, which is going to be unveiled on October 16th, will have a mouthwatering spec sheet if a report of Mobile01 is to be believed.
According to the website, which posted an image of the device, the model will be called A68. Note that the current Asus Padfone 1 model carries a model name A66). As per the report, it will come with the 1.5 Ghz quad-core Snapdragon S4 Pro processor and 13-megapixel camera resolution and a bright 4.7-inch 1280 x 720 Super IPS+ display, LTE and 2GB of RAM.
The phone also comes with a 1.2 megapixel front facing camera, Bluetooth 4, and a 2140 mAH battery. However, the sad part is that the first version of the Asus Padfone has just been launched in India and that too for a price of Rs 65,000.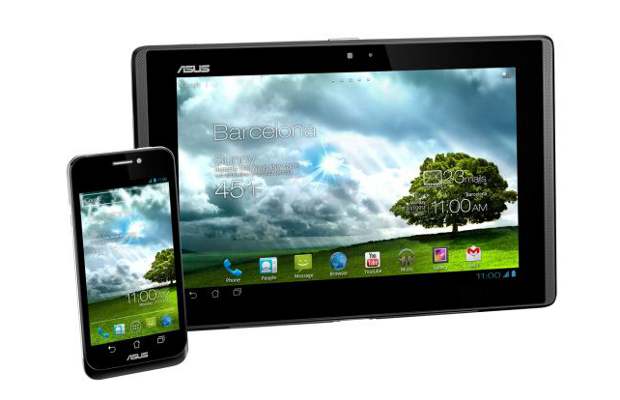 Going by that this new model is likely to be even costlier and might only arrive by the time 3rd version is slated to be announced.
The current PadFone features a combination of two devices, one smartphone with a 4.3 inch display and a dock with a 10.1 inch display. The dock features a bigger display and a separate battery pack which will enhance the battery of the PadFone while in use. The dock however is of no use without the PadFone.
The Asus PadFone runs on a Qualcomm Snapdragon S4 dual-core processor, clocked at 1.5 GHz. The PadFone comes with a 4.3-inch display with a 960×540 pixel resolution with multitouch capabilities. The device runs Google Android Ice Cream Sandwich operating system but is expected to be upgraded to Jelly Bean operating system as well.
At the rear, there is an 8-megapixel camera which is capable of recording HD videos while its front VGA camera can be used for video callings. The PadFone features 1 GB of RAM along with 32 GB memory options memory and the usual connectivity options including 3G, WiFi, Bluetooth and GPS.
The docking slot converts the PadFone into a 10.1-inch tablet. The package also comes with a dockable full-size keypad like the one featured on the Asus Transformer. This means that the entire package completes all the needs of an individual's computing and communication needs with Phone, Tablet and laptop in one.